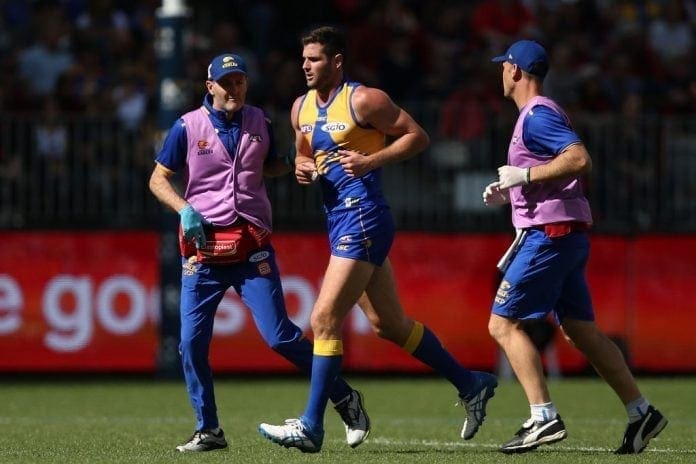 Melbourne law firm Margalit Injury Lawyers are signalling their intentions to take the AFL to the Victorian Supreme Court, seeking compensation for former players suffering the effects of concussion during their time in professional sport.
Concussion has recently become one of the most important and discussed issues in the world of contact sport, particularly in the AFL, after the tragic deaths of former players Shane Tuck and Danny Frawley.
Michel Margalit has pointed to previous class actions that took place against the NFL in the United States, which resulted in a $1 billion settlement in favour of numerous American footballers.
She is of the belief many male and female athletes could be entitled to millions of dollars from the AFL to compensate for their physical, mental and economic suffering.
None of the injured players Margalit Injury had spoken to have been compensation for their injuries during their professional football careers.
"The former players have told us heartbreaking stories of the impact that concussion sustained playing in the AFL has had on their personal lives, their families and their career after their footy ended,'' Ms Margalit said in a statement, via the ABC.
"Players often enter into AFL careers as teenagers, without the life experience or perspective to understand the lifelong debilitating impacts of concussion.
"These players need to be protected and adequately cared for if injured.
"The cost of Australian society receiving so much joy from the game is the obligation to care for our players. The time has come for change and to do what is right."
Margalit is of the belief former AFL players could earn north of $2 million in compensation.
There is a current inquiry on the impact of concussion in contact sports being held by the Standing Committee on Community Affairs which has received numerous submissions from individuals and groups, all seeking change.
"As it stands, AFL players are excluded from seeking WorkCover in Victoria which stop them making claims for medical and other expenses and weekly payments,'' Margalit added.
"AFL is big business and it is appalling to think that players are excluded from receiving care and compensation, while AFL executives on astronomical wages hold these entitlements."