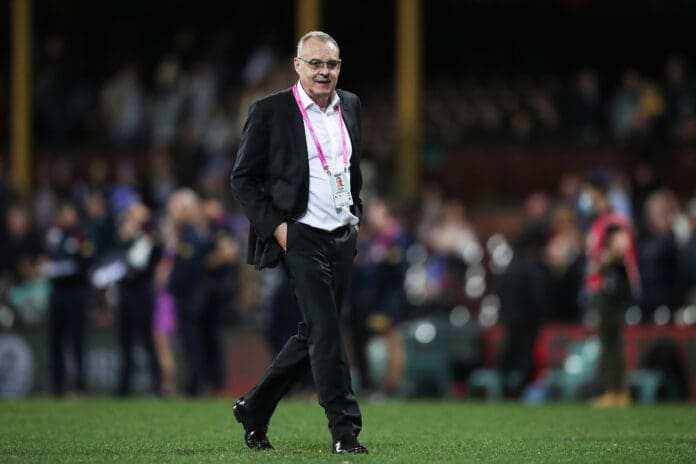 Mark Korda will step down as president of the Collingwood Football Club, just eight months after taking over the position from Eddie McGuire.
Korda informed the Collingwood board on Wednesday of his decision, telling those close to him it was for the good of the football club according to Foxfooty.com.au, while the club notified its members via email on Thursday morning.
"As previously announced, the nomination period for the election of four (4) directors to the board of the Collingwood Football Club will open on October 15, 2021, and close on November 4, 2021.
"The outcome of the election will be ratified at the 2021 AGM on December 16.
"The election will concern a majority of the board – four of seven directors – and be decided by the vote of eligible members."
Jeff Browne, Renee Roberts and Barry Carp have signalled their intent to nominate themselves for a position on the Collingwood board.
"The board welcomes these nominations and the important contribution they can make to the club's future success and the journey of renewal which the club has undertaken in recent years.
"Following the AGM, the newly elected board will meet to appoint the next president of our great club. As I have only one season left on the board, I will not be a candidate for the presidency," wrote Korda to club members.
Korda's short tenure as president has come during a tumultuous time on and off the field for the football club.
Since McGuire's resignation in early February, the Magpies have endured ongoing unrest at board level, as well as the mid-season sacking of senior coach Nathan Buckley.
Despite calls to step down in recent weeks, it is understood this was Korda's personal decision and not due to pressure from fellow directors.
Korda will remain as President until the AGM, where Jeff Browne is expected to assume the presidency in what now looks to be a peaceful transition of power.
Browne, former Channel 9 boss and AFL legal advisor, had been planning a challenge for much of the current President's tenure.