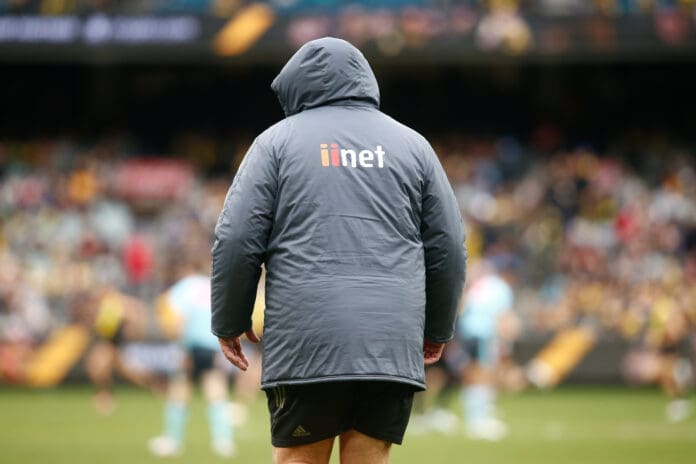 The AFL's investigation into Hawthorn following a harrowing ABC Sport report has been labelled as a "mess" by senior reporter Caroline Wilson.
The AFL is yet to appoint a panel to complete the investigation, but now Wilson has revealed while speaking on 3AW that families of those involved in the allegations are unwilling to retell their stories due to mistrust of the league.
A source of this mistrust is Andrew Newbold, once club president at the Hawks and now a chairman of the AFL. When the allegations came to light last week, Newbold confirmed he would be taking a leave of absence from his role.
"As we sit here tonight, the aggrieved families who gave evidence … were still not over the line as agreeing to the (investigation) process. They all week have been saying they want an independent judicial inquiry," Wilson said.
"That's why it's such a mess – these people gave their evidence (and) are unwilling to do so in an environment they don't trust.
"One of the reasons they don't trust the AFL is because of Andrew Newbold.
"The AFL has to be conflicted when investigating one of their own so it is a mess.
"I've never seen a situation where the AFL itself has lost control of the process.
"There's a lot of angst.
"Now the parties involved don't want to cooperate with the AFL. Do they go to police? It's hard to know where they go if they don't cooperate with the investigation."
Outgoing AFL CEO Gillon McLachlan, who has committed to remaining in the role to oversee the investigation, confirmed on AFL 360 last week that the league was hoping to complete the investigation within a couple of months.