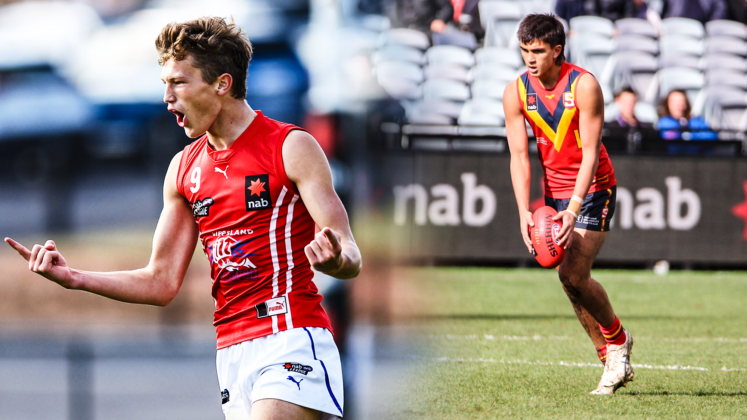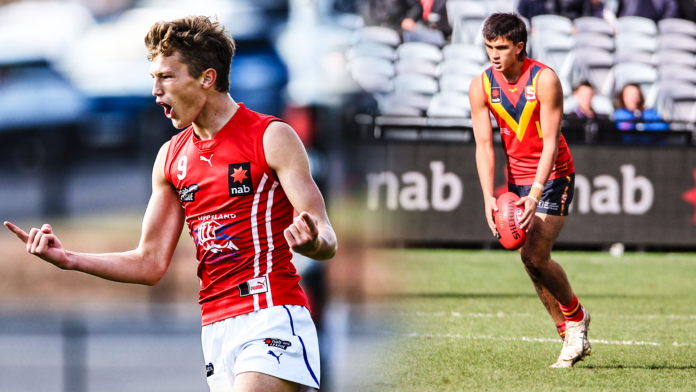 Bendigo Pioneers talent Harley Reid will headline the class of 2023, firming as the standout teenager among a pack of exciting young names coming through the system.
Rookie Me Central draft analyst Michael Alvaro spoke to Zero Hanger on this year's top National Draft talent outside of the likely No.1 selection, with most of this year's top performers coming from differing states.
Here are six of the best leading 2023 AFL Draft prospects outside of Harley Reid...
1. Nate Caddy (Northern Knights)
Position: Forward
Height: 191cm
State: Victoria (Metro)
Community Club: Yarrambat
An exciting tall forward target that thrives when the ball is there to be won, whether that be in the air or at ground level.
Missed the opening of the Coates Talent League due to a knee injury but had an instant impact in his return, booting five goals across his two appearances and averaging 12.5 disposals so far.
Caddy, the nephew of premiership Tiger Josh, kicked goals against Port Adelaide's SANFL side and Carlton's VFL outfit in his two appearances for the AFL Academy.
Alvaro says: "Can be a Charlie Curnow type of forward where he's got that really good leaping ability but covers the ground pretty well. Might be a bit undersized if he comes up against a Harris Andrews where it's going to test him aerially. Caddy is just a super leaper at the ball, his marking ability is incredible.
"A bit taller than his uncle Josh, plays naturally as a forward and played a little bit as a midfielder last year because he's so athletic and can cover the ground really well. He's quick and has that size on the inside, but a natural forward and coming off an injury in the pre-season where you had a chip in his fibula, essentially a fractured leg.
"He recovered from that pretty quickly and managed to build into some form. I think we're going to see the best of him towards the end of the year. He's building nicely and will probably be around that top 15 range."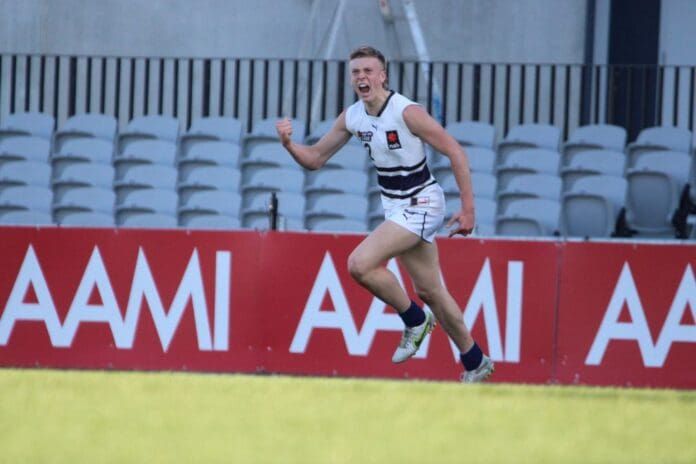 Northern Knights draft prospect Nate Caddy (Image by Rookie Me Central)