West Coast are open to parting with their opening selection for the second round of the AFL Draft, which will commence on Tuesday evening.
The Eagles staved off high levels of interest to carry Pick 1 to the draft and select Bendigo talent Harley Reid, with list manager Rohan O'Brien noting a rival club would've had to 'blow West Coast out of the water' to see a trade deal settled.
While sizeable offers were tabled, the Eagles didn't budge after deciding not to set a price on the value of their opening selection.
O'Brien and his team is set to carry a similar method into night two of the draft, where they hold Pick 30 and immediate access to the best prospects that were overlooked from night one.
Speaking on Monday night, O'Brien revealed the club will weigh up its options amid expected bids from rival clubs looking to jump to the front of the queue and pounce on specific targets.
"We'll reassess overnight," O'Brien said.
"There's a number of players there that we think fit into our thinking. We had that first pick last year as well and we'll potentially get some offers.
"Like we did with the Harley stuff, we'll weigh it up against our order and see what the outcome is."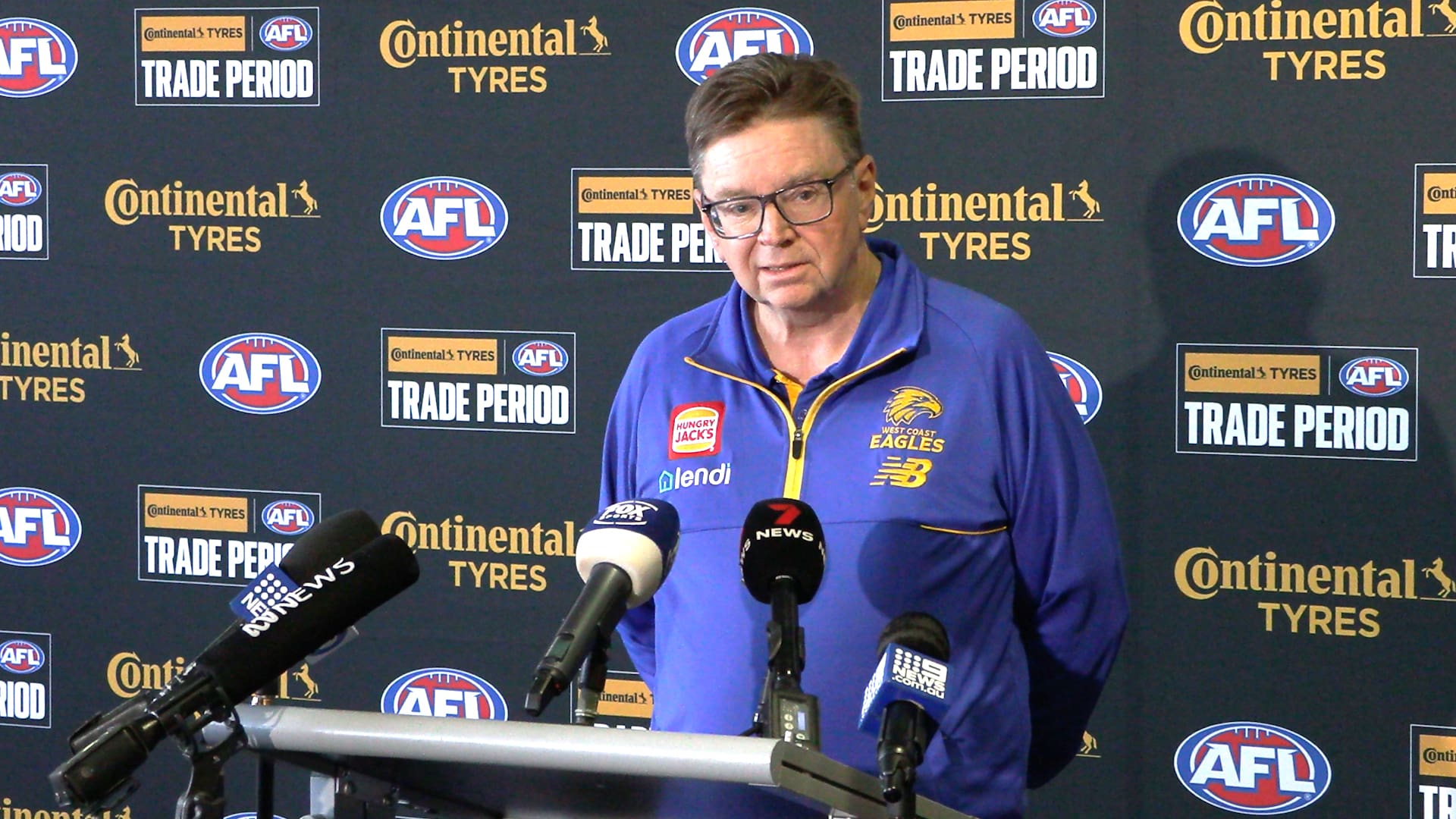 West Coast were on the end of strong interest for their opening second-round selection last year, but instead carried the selection to the second night to take South Australian ruckman Harry Barnett.
AFL clubs are able to trade selections between 5.45pm-6.30pm (AEDT) on Tuesday and can also get involved in live trading throughout the count.
The Eagles had made a move to double their draft intake on Monday, with a trade bid for GWS' opening selection falling short as Adelaide trumped a number of suitors for the pick and access to Western Australian Dan Curtin.
Essendon had also shown an interest in trading for the Giants' pick, while the Eagles had offered their future first-round selection in the hope of attaining Curtin and adding to their prior selection of Reid.
Northern Knights forward Nate Caddy was another trade target for the Eagles during night one, however the Bombers made their own move with Geelong to secure the key forward.
"Yeah disappointed for sure," O'Brien said of falling short of their move for another top 10 selection.
"We felt there was another opportunity to get a really good player, but that's the way it goes.
"We spoke to [Adelaide and GWS] and knew we were up against it trying to get them to take a deal where they traded out, but in the end they had better deals that kept them in, and that's fair enough.
"There was a group of players you could justify giving up [the 2024 first-round] pick for, in the end they were the ones everyone picked. We all saw it the same way."
The Eagles have Picks 30, 39, 50 and 62 for night two of the National Draft, which will commence from 7:00pm (AEDT) on Tuesday.