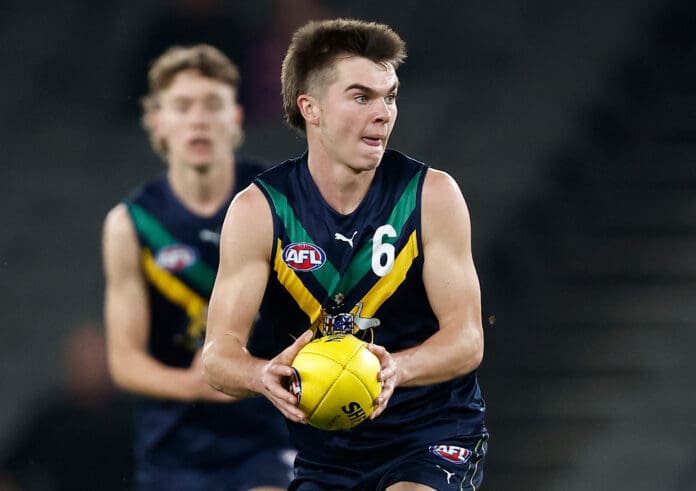 Colby McKercher is a dynamic midfielder who possesses the capability to explode away from stoppages and create forward-half opportunities for his teammates.
Speed kills at the top level, and McKercher has consistently shown his ability to utilise his damaging pace in conjunction with his talents with the Sherrin in hand.
McKercher, alongside lethal ball-winning teammate Ryley Sanders, helped lead the Allies to a historic maiden Championships triumph after an undefeated campaign, with the pair linking up beautifully through the middle of the ground.
The left-footer's pair of long-range strikes against Victoria Country were highlight pieces of play during the Championships, as the youngster also plied his trade impressively for Tasmania in the Coates Talent League throughout the year.
McKercher tallied 32.5 disposals per game throughout this year's Champs and substantiated those numbers with a 31.7 possession-per-game mean with the Devils.
The Apple Isle native earned inclusion in this year's All-Australian side and Talent League Team of the Year, as well as claiming a (tied) Morrish Medal.
McKercher has shown a definite eye for the big sticks and has showcased on multiple occasions his ability to finish in front of goal, particularly on the run with that left peg.
However, perhaps McKercher's most scintillating trait is his evasiveness in congestion.
The 18-year-old is able to swerve in and out of traffic with ease, not just by way of his electric speed but also by occasional shows of strength, displaying the odd fend-off.
A tantalising prospect for the likes of the Roos, Hawks, Bulldogs and Demons who all find themselves in McKercher's draft range and could be eyeing a dynamic engine-roomer, the Tasmanian is likely to be chosen very early in the first round come November 20.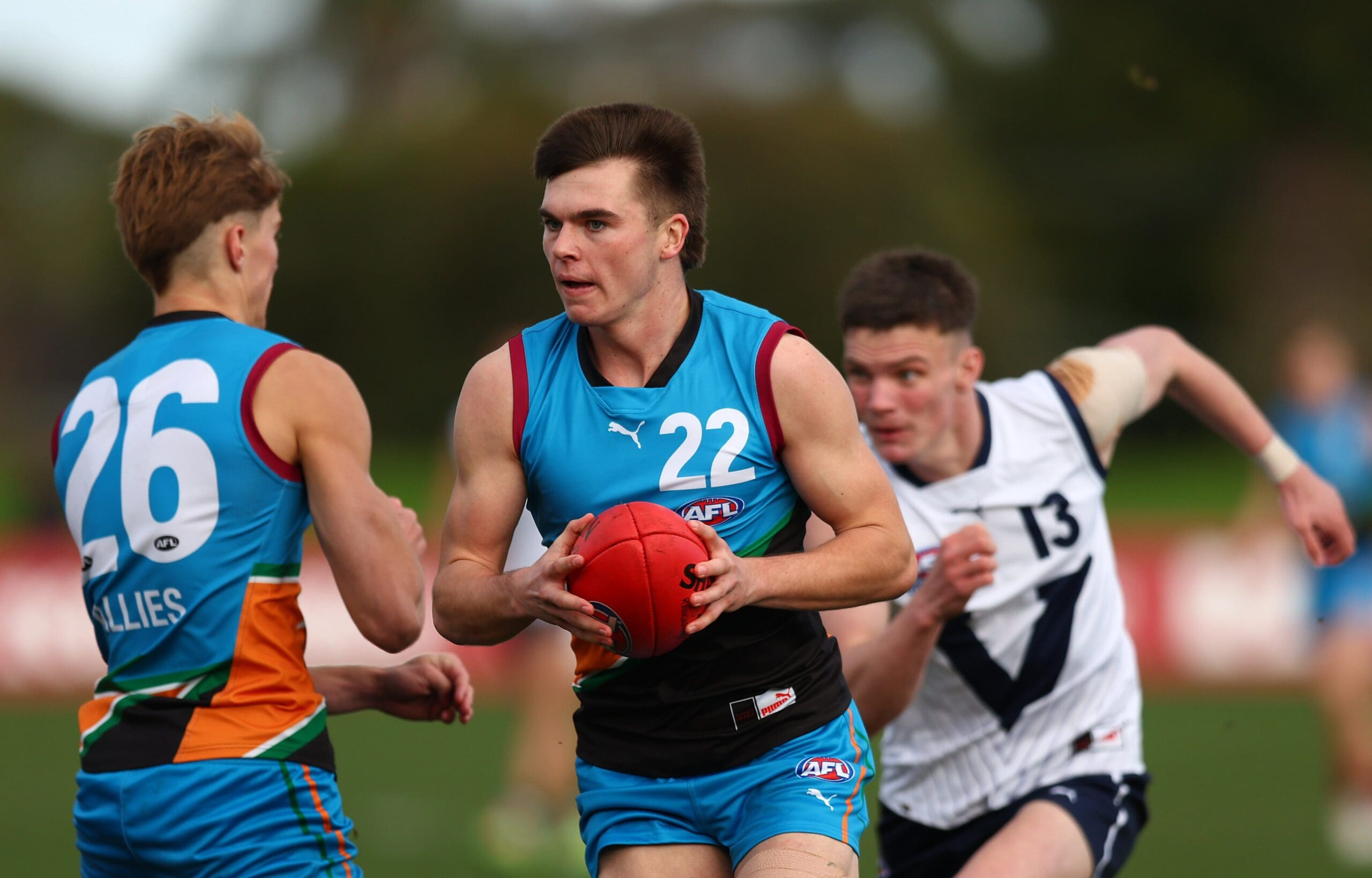 Position: Midfielder
Height: 180cm
Weight: 76kg
State: Tasmania
Club: Launceston
Strengths
Speed
Elusiveness
Ball skills
IQ
Draft Range
Pick 2-6
Potential Landing Spots
North Melbourne (Picks 2+3)
Hawthorn (Pick 4)
Western Bulldogs (Pick 5)
Melbourne (Pick 6)
AFL Comparison
Expert comments
"He has poise, he's very professional. He's got a beautiful left foot kick, he has time and ability to take the ball off the lines," - Mark McVeigh, Allies coach