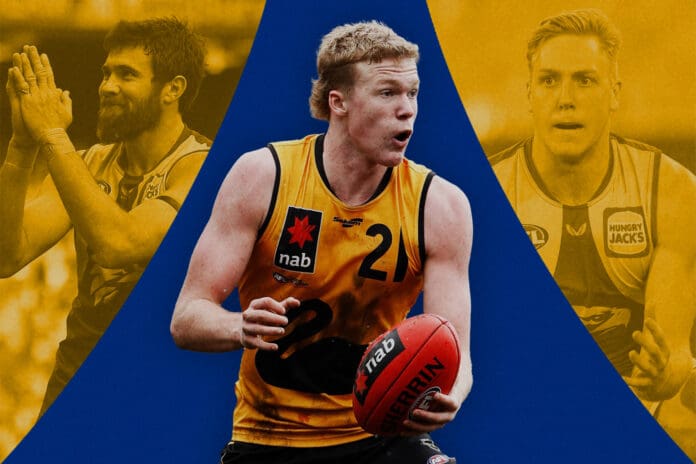 After snapping a three-year drought of first-round selections at last year's National Draft, the Eagles will lean further into a list rebuild at 2022's count when they carry two early selections to the draft.
Picks 8 and 12 will headline West Coast's planning for the draft, with the pair the selections set to brighten the horizons at Lathlain Park for the years ahead.
After securing Campbell Chesser in 2021, the Perth powerhouse club are now looking to continue to add top draft talent on the opening night of the count, and have a number of areas to focus on as they look over this year's class of teenagers.
After Fremantle collected a trio of top local talent last year with Picks 8 (Jey Amiss), 10 (Neil Erasmus) and 21 (Matthew Johnson), the Eagles could follow suit given they also have Pick 20 to spend at this year's draft, with a trio of Western Australian prospects again in the fold to fall in the first round.
East Perth pair Reuben Ginbey and Jedd Busslinger firm as potential top 10 picks, while ready-made Swan Districts midfielder Elijah Hewett is also in contention for the first round.
All three are sure to be among the Eagles' hitlist for the draft, with this year's class not short of suitable options for Adam Simpson's side to consider.
Draft Hand
Picks: 8, 12, 20, 26, 78
Holding four selections among the top 26 picks is set to heavily aid the Eagles' plans to inject a new wave of youth to their ageing squad.
After last year's crop of recruits, including the aforementioned Chesser and promising defensive pair Brady Hough and Rhett Bazzo, another four selections from the opening two rounds are sure to help revamp the demographic of West Coast's squad.
As far as potential pick swaps, it's hard to see the Eagles adjusting their place in the queue too much ahead of the draft, having already traded their way back in the order from Pick 2.
List Needs
Key Position Power:
Whether it be as a forward, defender or future ruck option to replace Nic Naitanui, it's obvious the Eagles need to look toward their spine as an area of assessment.
They'll regain young star Oscar Allen after a season impacted by injury, with the emerging tall able to play across all three lines of the field. In an ideal world, the Eagles would love to clone Allen, or at least find a similar prospect at the draft.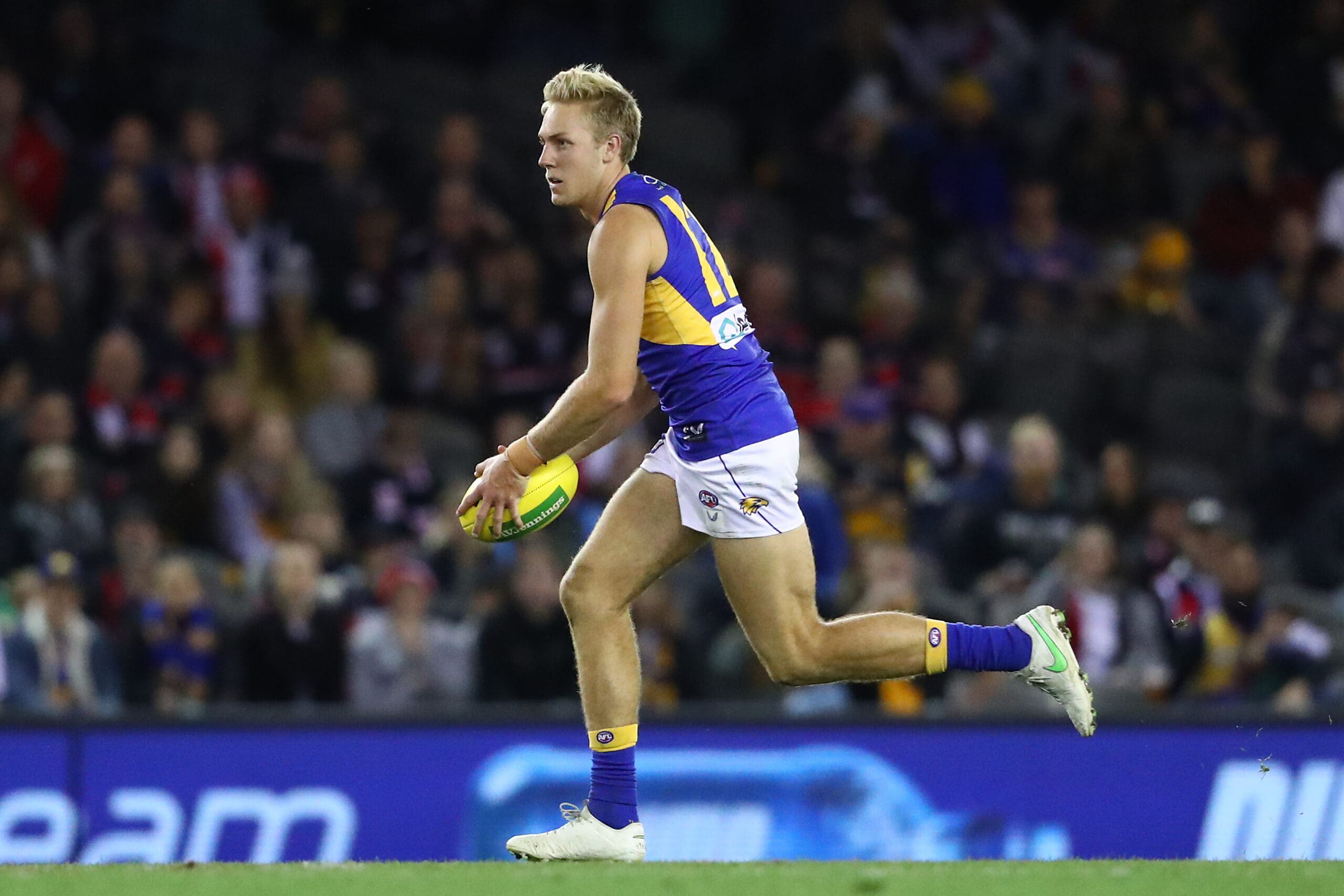 All-time leading goalkicker Josh Kennedy announced his retirement and leaves a gargantuan void in the Eagles' attack, while Naitanui enters what might just be the final year of his career next season.
Jeremy McGovern has found a more-than-formidable partner in Tom Barrass, who could use a partner for the future himself.
Local Talent:
Retaining interstate stars hasn't been a large issue for the Eagles across the past decade, but adding insurance to their list rebuild is a must.
To do so, acquiring multiple WA names is sure to help their journey to the bottom and back up, and this year's crop of next-gen stars is home to a wave of local names for West Coast to pick from.
Following last year's selections of WA prospects in Bazzo, Hough, Jack Williams and Greg Clark, you can expect the Eagles to again call on some of the top names from the west.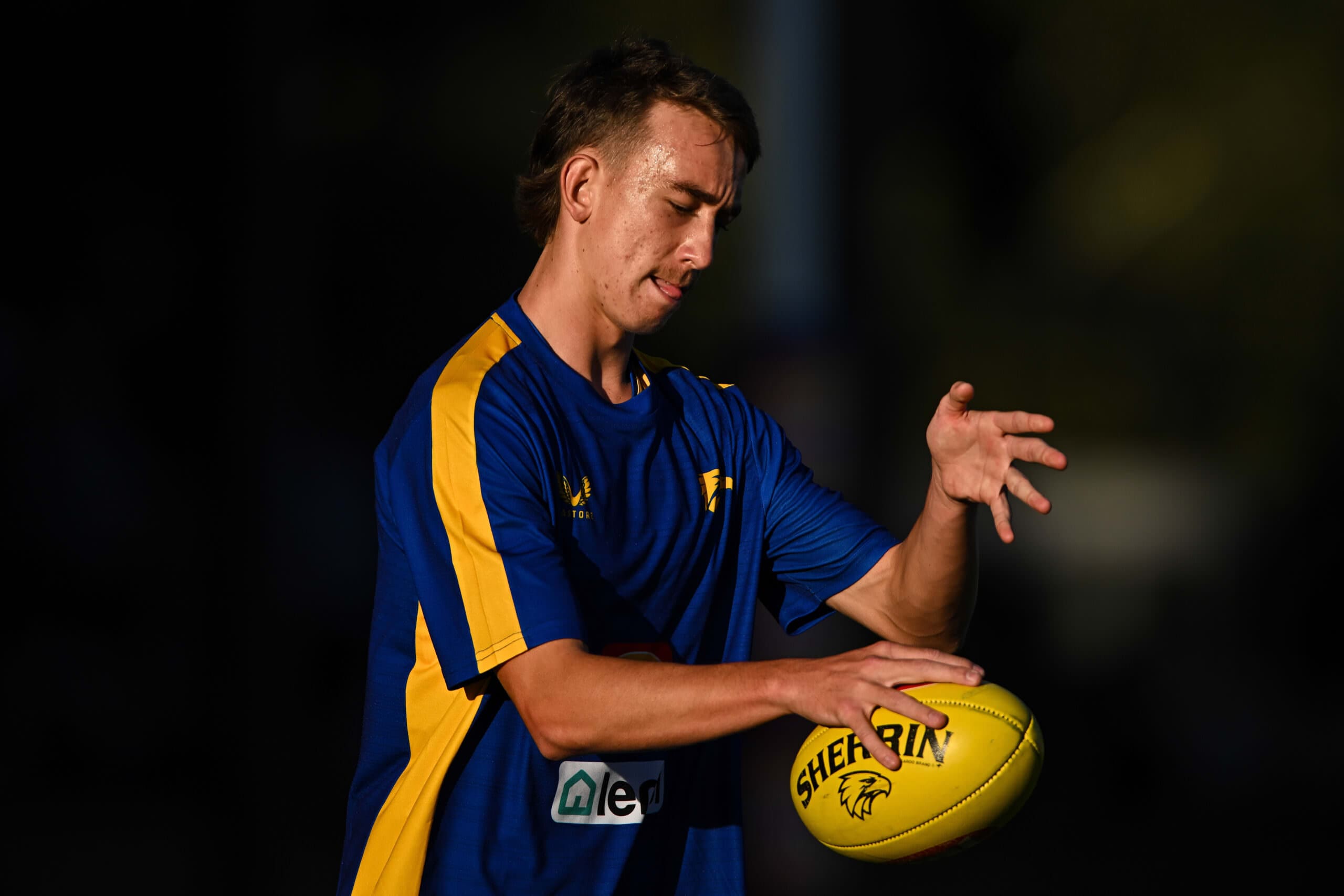 Versatility:
Starting from the ground up is sure to be a tough task for the Eagles, who will be looking every which way to uncover some gems from the draft.
As mentioned with their need for key position talent, finding a player that boasts similar flexibility to Oscar Allen is sure to be a point of discussion among their recruiters.
Their speartip has been blunted by the departures of Kennedy and Junior Rioli, meaning a reliance on Allen in attack is sure to be raised in 2023. This will open up a need for further additions to West Coast's ability to win the aerial ball around the ground, as well as a pinch-hit option for the ruck.
Ideal Prospects
Reuben Ginbey:
A prospect likely to demand the Eagles' opening selection at Pick 8, Ginbey is one of the most competitive players in his class.
Having begun his 2022 campaign as a formidable defensive option, the Royals young gun has developed into a contested beast in the centre of the ground after promising performances for WA in the National Championships.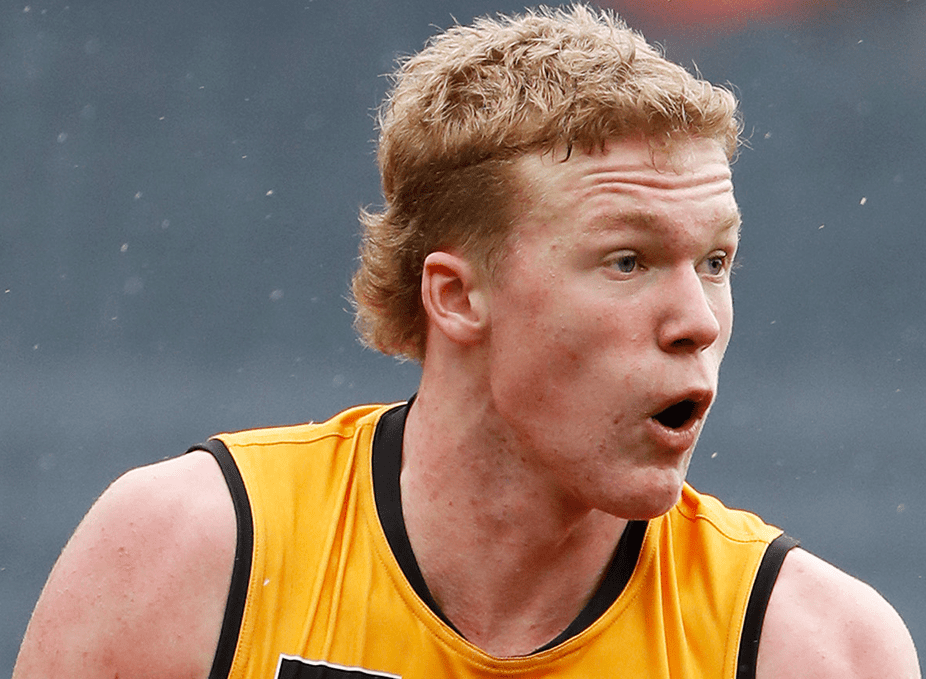 Not just a local option for the Eagles, with Ginbey able to strut his stuff across all thirds of the field and add plenty of grunt for his side.
Jedd Busslinger:
Another WA prospect, with Busslinger seen as the leading key-position defender in the draft.
With an astounding ability to act as a lockdown or intercept option down back, Busslinger could slot into McGovern's role in the near future after some time working under the Eagles veteran.
A mentor like McGovern would help the Eagles see Busslinger and Barrass lead the club's rearguard for the years to come as they plot their pathway back to premiership contention.
Harry Barnett:
Should the Eagles look to top up their list with promising ruck talent, Barnett might just be their man.
The No.1 ranked genuine ruckman for 2022, the South Australian could hold down the fort after Naitanui eventually decides to hang up the boots.
Another option to consider would be Adelaide Next Generation Academy prospect Isaac Keeler, who also hails from South Australia as a well-rated forward-ruck hybrid.
Edward Allan:
The third WA option for the Eagles to consider, with Allan potentially on the board come Pick 20, or even 26 when West Coast are on the clock.
Allan has risen to be in some consideration for the first round of the draft after a blistering Draft Combine outing across most legs of testing.
Boasting the height of a key-position prospect, Allan has suited a wider midfielder role in 2022, but could be utilised in defence or attack.
The Claremont product may just be the flexible utility option the Eagles are after.