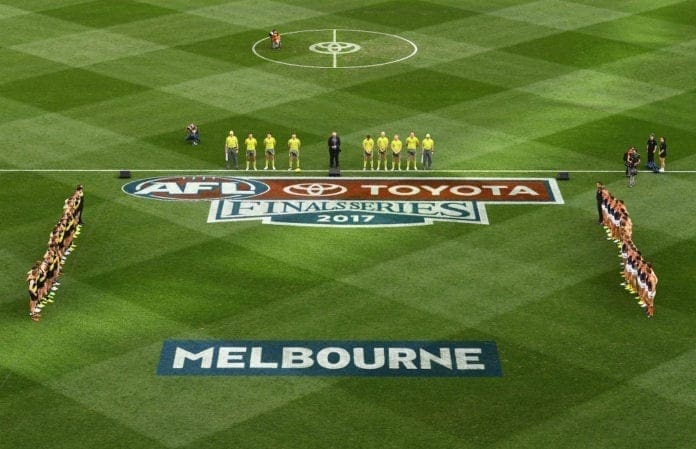 The possibility of longer interchange benches is still on as the cards as the AFL sets to restart the 2020 season on June 11.
AFL operation boss Steve Hocking says the proposed changes to allow up to two more interchange players bums to be on the bench is the only change the AFL is considering.
The AFL's Competition Committee met on Wednesday to discuss the idea of increasing interchanges.
"We're still considering that," Hocking told reporters.
"It's the only thing we're considering as a potential final change or amendment to the change and we'll certainly confirm that leading into round two. The week leading into round two is when that will be finalised.
"But I just want to back over that and let the fans know, there's no further changes beyond what we are currently considering and working through with the coaches."
Hocking confirmed player rotations will be capped at 90 per team and 16 minutes quarters with time on will remain for the rest of the 2020 season.