Adelaide will debut their 8th player of the season when Brayden Cook gets his first taste of the big time.
Cook will debut this week after 12 games in the SANFL where the forward has shown a good eye around goal. Cook has booted nine goals and has impressed throughout the latter part of the season.
The Crows have invested heavily in youth this season with Luke Pedlar, Riley Thilthorpe, James Rowe, Sam Berry, Nicholas Murray, Josh Worrell and Ronin O'Connor all debuting this season.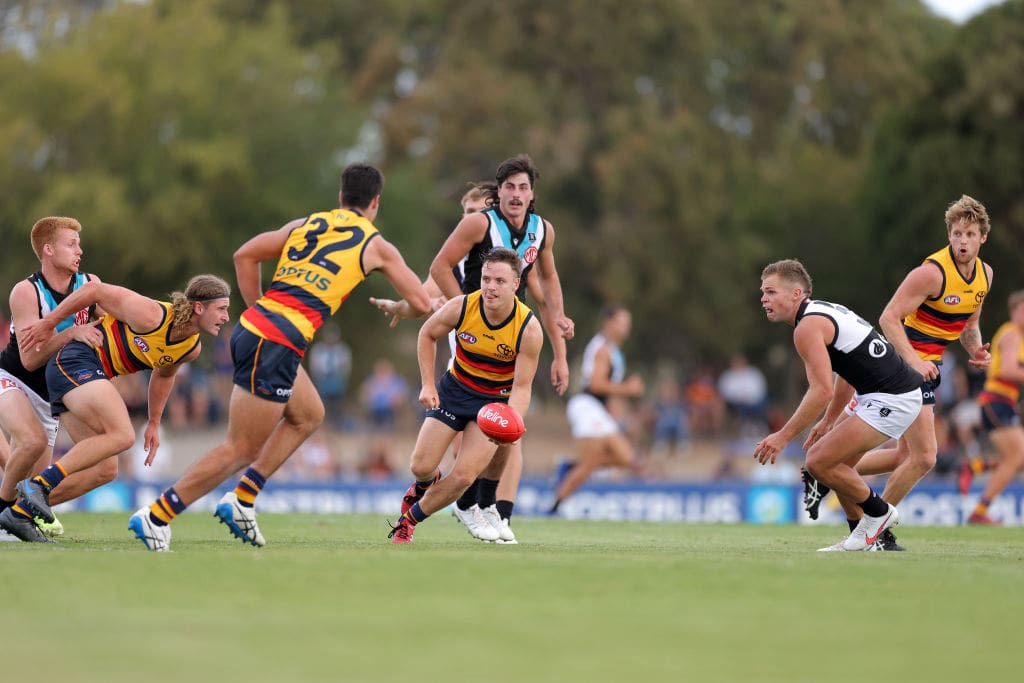 Adelaide's investment in youth has seen past player Sam Jacobs call for patience as the Crows look to slowly turn their fortunes around.
Speaking on Sportsday SA, Jacobs said that his former club are on the right track and that their young players deserved time to grown and develop.
Jacobs sees Darcy Fogarty as one of the future stars of the Crows but called for patience and calm to allow the big forward to learn his craft.
"I reckon one, who gets some pretty harsh critics at times, is Darcy Fogarty," Jacobs said.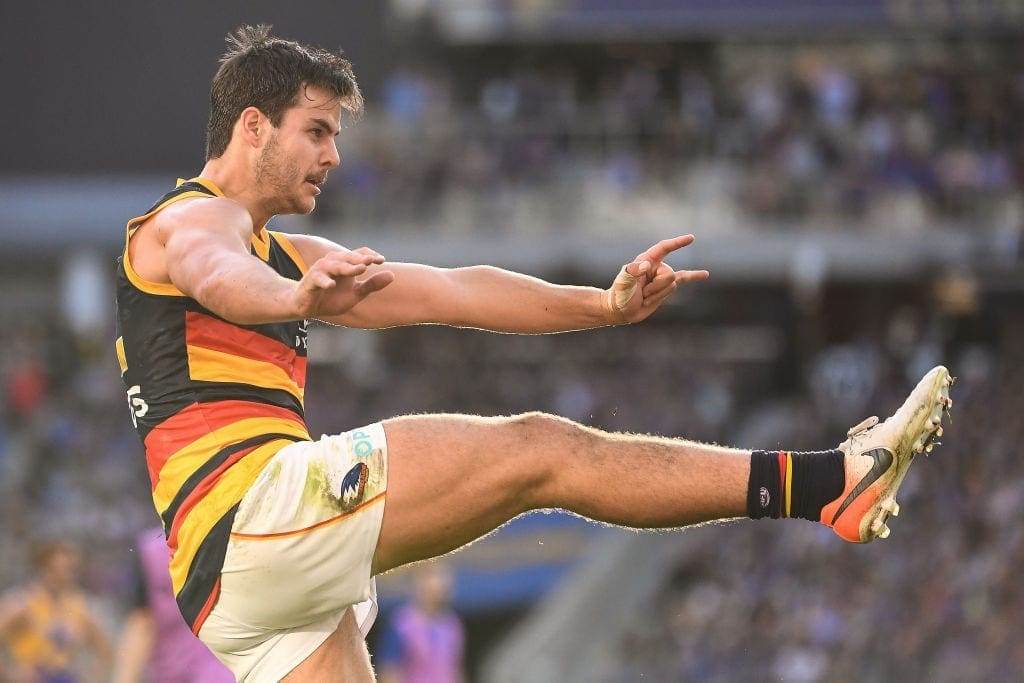 "I think now we're starting to see him find that consistency in games at the moment.
"We all know he's a beautiful kick. It's a tough position to play, as a key forward.
"He's only 21-22 (years old) so it's going to take time but I think now we're starting to see he's consistently in games longer which is important.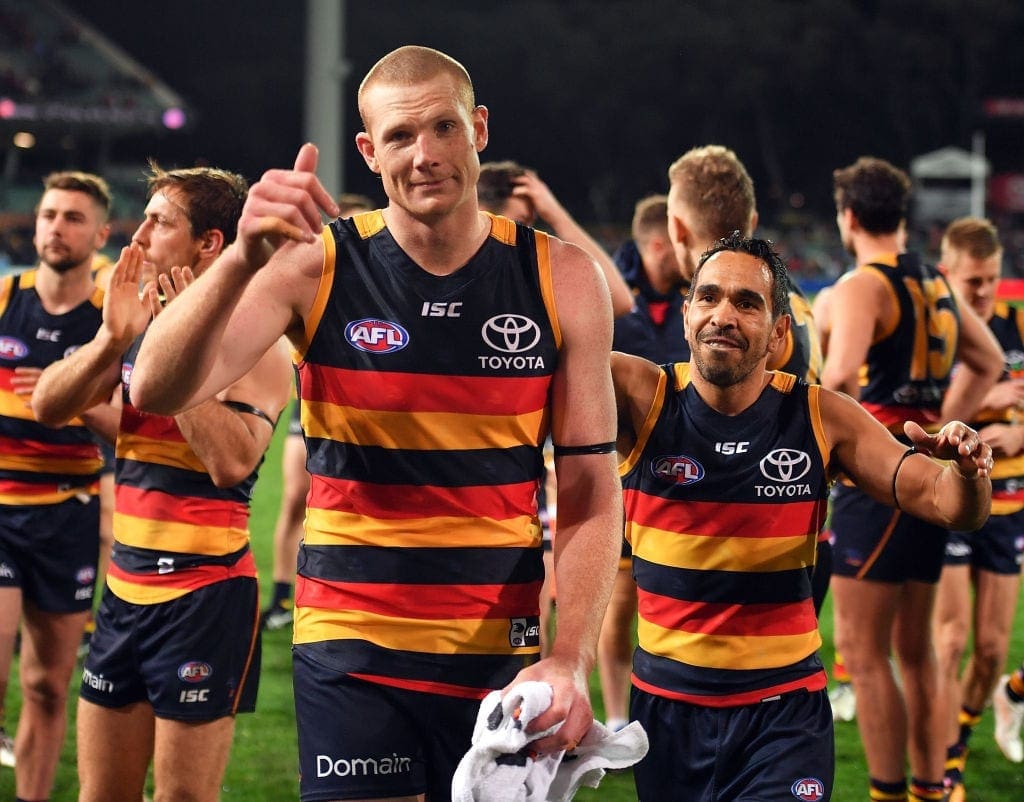 "He's starting to hit the scoreboard, so we know that it should be a focus to get the ball in his hands because he's going to kick the goal more times than not."
The Crows take on Port Adelaide in Showdown 50 this weekend. Adelaide Oval is expecting to host a crowd of 15,000 for the clash on Saturday night.