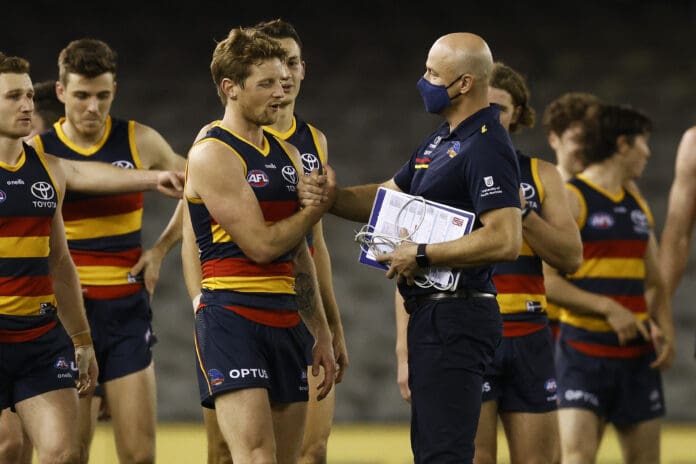 In big news just a day out from the 2021 AFL National Draft, Adelaide head of recruiting Hamish Ogilvie has confirmed the club are still open to trading away their No. 4 pick.
Adelaide hold just four picks in this year's proceedings, with selections 4, 33, 75 and 80 the only picks that Matthew Nicks' side wields.
With the distinct lack of quantity the Crows are set to bring in during draft night 2021, there has been widespread speculation over whether or not they will trade their prized Pick 4 in exchange for a series of other high selections.
Ogilvie made it clear whilst speaking on AFL.com.au's NAB AFL Draft Countdown that the Crows wouldn't rule out a trade for their high pick, however conceded there were less scenarios than previous years in which they would accept a deal for the selection.
"You can't (rule it out)," Ogilvie said. "You've got to be open to everything.
"It would have to be a great deal, get something in the future, to move back.
"Is there five or six scenarios this year compared to 10 in other years? Probably."
There is a fair indication that a few teams are interested in moving up the draft order, namely Richmond, who attempted to make a play for North Melbourne's Pick 1 by packaging up two first-round picks and one second-round pick in early October.
Richmond holds the strongest draft hand in the competition this year, with picks 7, 15, 26, 27, 28 and 83 set to be the final set of selections that the club take into tomorrow night's proceedings.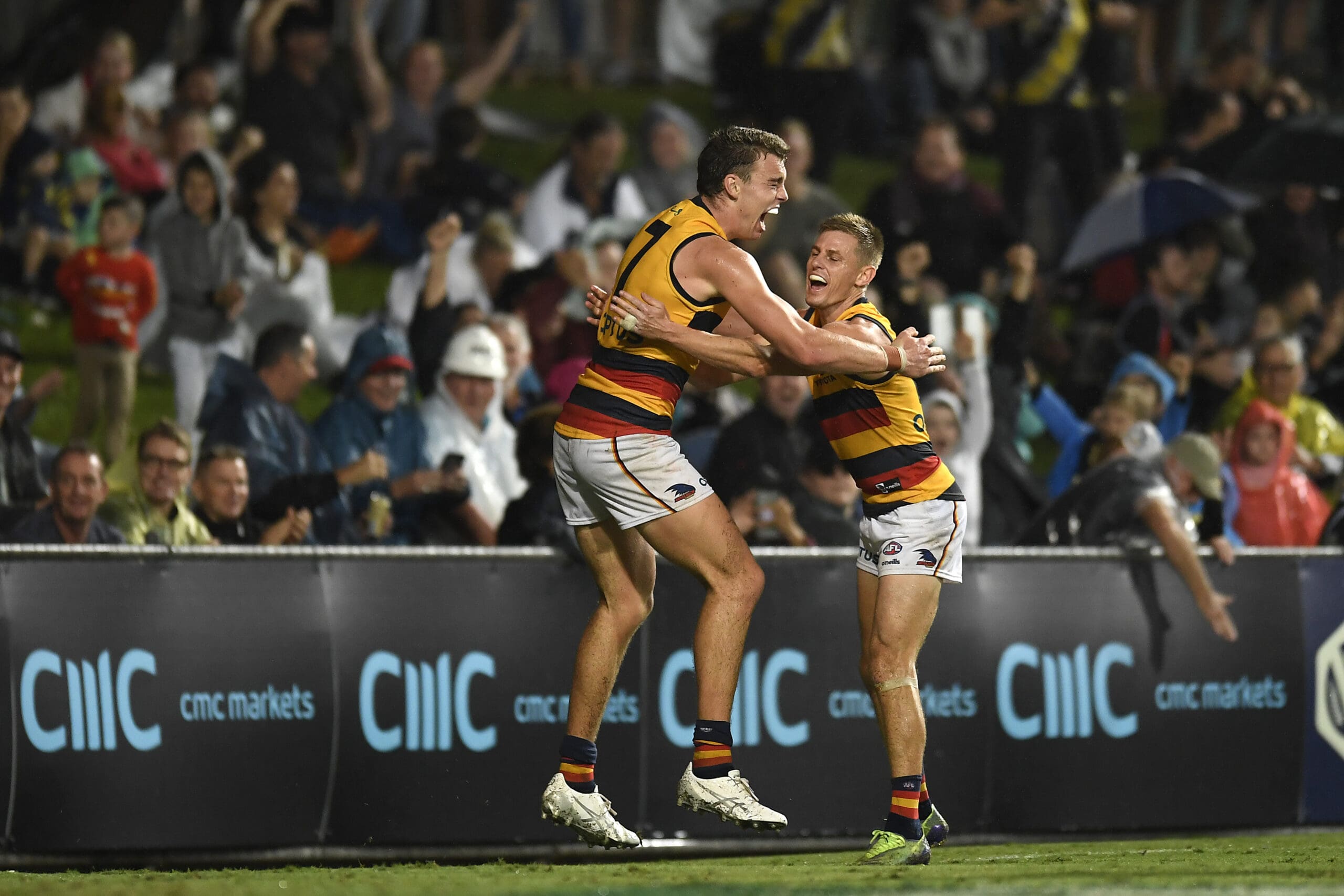 As Ogilvie said, it would take a mammoth bid to get Adelaide's top pick off them, however Fremantle very well may tempt the club if they play their hand right.
The Dockers hold Picks 6, 8 and 19, meaning that a package containing any of those could potentially force the Crows to give into an offer.
With the top five set to push the order back with father-son selections, the likes of small forward Josh Rachele and midfielder Josh Ward are two names that could be snatched up by the Crows at Pick 4.
The draft proceedings kick-off at 7pm (AEDT) Wednesday night with the first round of selections before continuing on Thursday night with the later rounds.