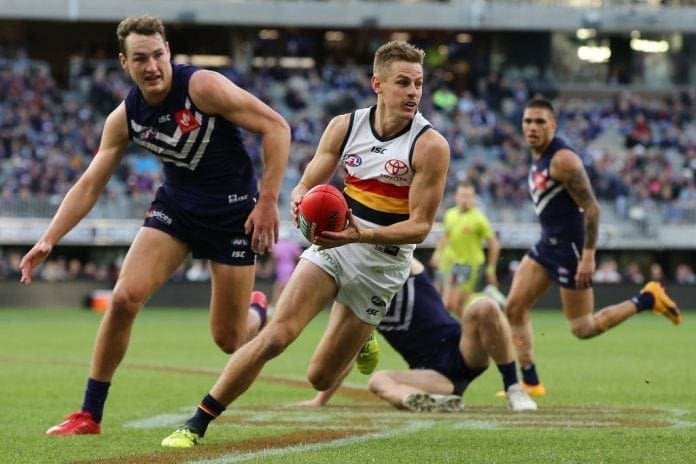 Adelaide have confirmed the re-listings of Ben Davis and David Mackay as rookies for the 2021 season.
The AFL announced on Wednesday morning that two players can be moved from a club's senior list onto their rookie list for next season.
"These new rules will assist our list management strategy moving forward and provide important flexibility ahead of a really important draft in two weeks' time," Adelaide list manager Justin Reid said.
"We'll go into next season with six Category A rookies, with Ben Davis and David Mackay to be re-listed early next week.
"Bryce Gibbs will also be rookie listed for administrative purposes following his retirement this year.
"After list lodgements are completed, the League will consider Bryce to be officially retired and placed on the inactive list.
"The Club will then be able to fill that vacant list spot if it chooses to do so via the AFL's supplementary selection period."