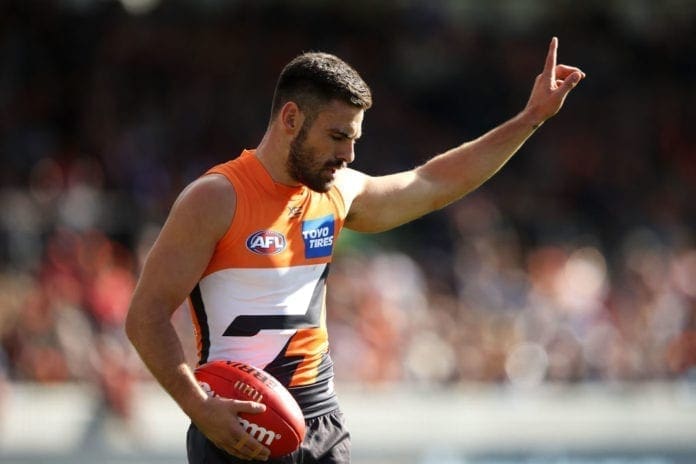 Leon Cameron was right.
He might have seemed overly harsh in his treatment of Stephen Coniglio during the 2020 season, as captured by the cameras in the Making Their Mark documentary, but a mere three years later, the former GWS coach's seemingly sceptical attitude towards Coniglio appears justified.
Cameron was criticised in some quarters for his methods, but by riding Coniglio hard, you could argue Cameron was vindicated in December 2021 when Toby Greene and Josh Kelly were installed as Giants co-captains alongside Coniglio for the 2022 season.
Well, for 2023, Coniglio isn't a captain or co-captain. His run with either title lasted just three years.
Greene, by far the club's best and most important player, will lead the team on his own this season. Coniglio and Kelly have been relegated to vice-captains.
"Stephen and Josh have done wonderful jobs in the role and will complement Toby as they work together with our leadership group," Giants football manager Jason McCartney said in a media release this week.
Coniglio did a wonderful job? Really?
Under his leadership, in three seasons, the Giants made one finals series and won one final by one point - deep down they probably know they were lucky to get away with that elimination final victory in 2021, too, considering Sydney kicked 2.7 in the last quarter to the Giants' solitary behind.
Now, of course, the Giants' descent into mediocrity following their grand final appearance in 2019 isn't solely the responsibility of one man. After all, Cameron did lose his job after just nine rounds last year, and much of Coniglio's 2021 season was ruined by syndesmosis and toe injuries.
But Coniglio has to cop his fair share of the blame. He was the figurehead of the playing group, he set the tone for how things would be done and, unfortunately for him, the results have spoken for themselves.
Not only that, but he demanded that he captain the club on his own in 2020, after signing a new seven-year deal the previous year, rather than share the job with foundation co-captain Phil Davis, who had split duties with Callan Ward in the club's first eight seasons.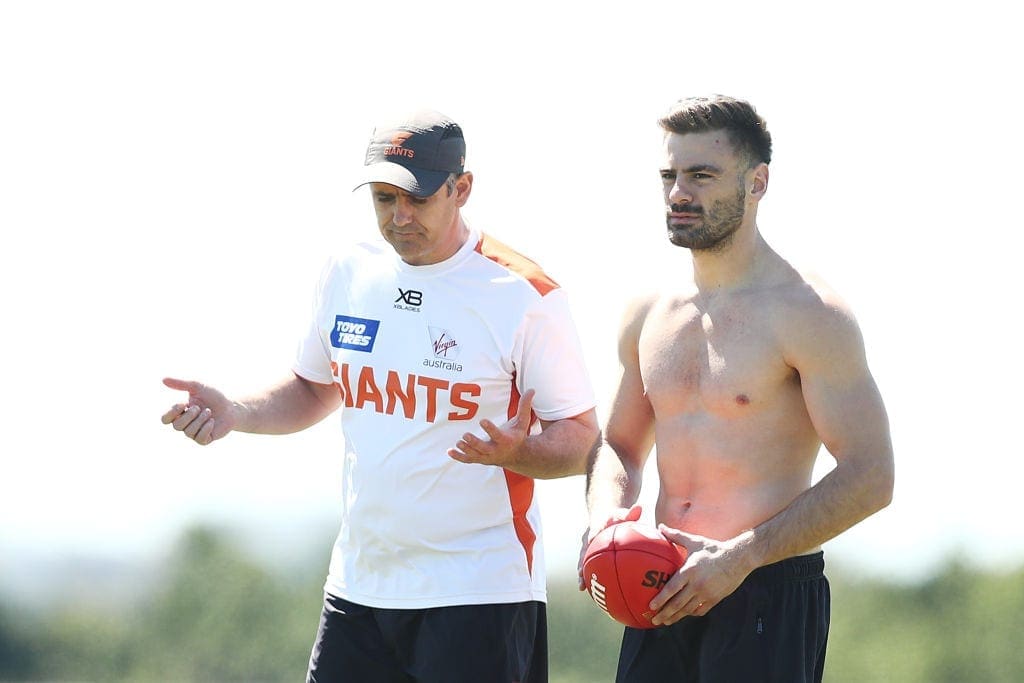 Coniglio got his wish, but it became very evident in the Amazon Prime documentary that he was way out of his depth in his first year as sole captain in 2020.
Of course he deserves to be cut some slack given the incredibly difficult circumstances he, and most other AFL players, found themselves in when the league became a travelling roadshow during the first year of the pandemic.
Most clubs were on the road and away from loved ones for months.
Everyone handles such extreme circumstances differently, but on the whole, the situation was the same for almost every player.
Unfortunately for Coniglio, he crumbled under the weight of the captaincy. Be careful what you wish for, indeed.
Heading into 2020, he had the utmost confidence in his ability to lead his club to potentially go one better than their runner-up performance in 2019.
However, Coniglio resembled a deer in the headlights on numerous occasions, with his addresses to his team not exactly what you'd call inspirational. At times, his messaging seemed contrived and confused.
Cameron's frustrations at having Davis and Ward replaced by Coniglio were palpable and he seemed hellbent on making Coniglio earn the job that he so craved, continually pushing and challenging the star midfielder.
However, Coniglio's struggles both on and off the field that year came to a head in Round 17 when he was dropped for the Giants' must-win clash against Melbourne at the Gabba.
The shock selection move ensured Coniglio an unwanted piece of history as the first AFL captain to be axed since West Coast's John Worsfold 22 years prior, and understandably it elicited an extremely emotional response out of Coniglio, who broke down into tears during the documentary.
He only averaged 19 disposals a game over the 2020 and 2021 seasons – a far cry from the 25 he averaged in his first eight years.
But while GWS failed to make the finals in what was a turbulent year last year, a huge positive for both Coniglio and the Giants is that their now-former captain had one of his best seasons in 2022.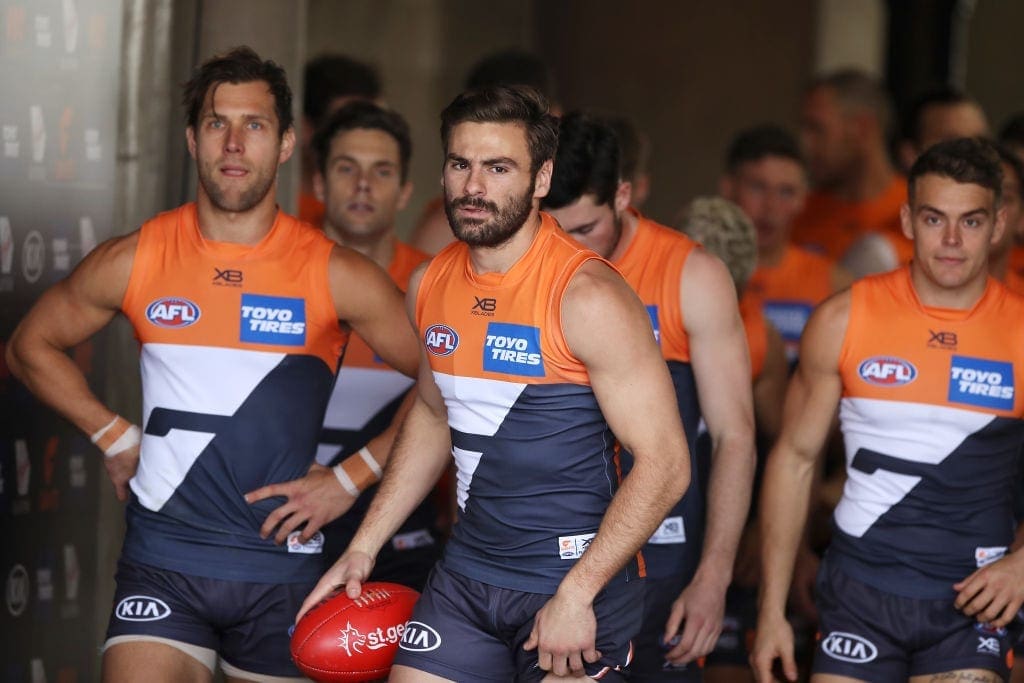 Perhaps as a result of sharing the leadership load with Greene and Kelly, Coniglio flourished and looked like the Coniglio of old, averaging 25 disposals (10 contested), five tackles and four clearances while kicking 17 goals.
Maybe the Giants hierarchy, under new coach Adam Kingsley, recognised that Coniglio plays his best footy unencumbered by the captaincy. And there's nothing wrong with that. Better to realise these things early and make the necessary change rather than dig the heels in.
So while the great Coniglio captaincy experiment has come to a swift end, the silver lining is that it could usher in a sustained rebirth of the career of one of the league's most talented players.