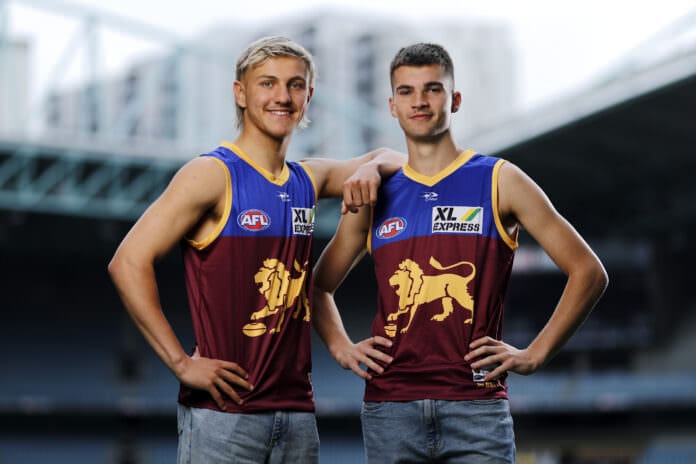 Senior Brisbane pair Daniel Rich and Jack Gunston could remain on the outskirts of the senior side for close to a month as Lions coach Chris Fagan and his veteran duo look to work through building their fitness for an eventual return.
Both players stood themselves down for selection ahead of last week's matchup with Sydney, believing their form hadn't warranted a place come selection in the wake of their Round 13 loss to Hawthorn.
Rich and Gunston were placed in a training block to build their fitness ahead of the home stretch toward September, with Fagan hopeful the pair can return to aid the club's run for an elusive premiership.
The Lions have collected two wins without both Rich and Gunston, notching up an away win over St Kilda on Friday night thanks to an impenetrable performance from co-captain Harris Andrews in defence.
Speaking after the 28-point win, Fagan revealed Rich and Gunston are likely to require a full month out of action, with a stint in the VFL potentially needed to help them ease into a return to the senior side.
"They're still doing their training block, so they're two weeks into that. They'll continue with that this week," Fagan said.
"They're both looking better for it, I think. I think I'm a reasonable judge, but they're both looking better.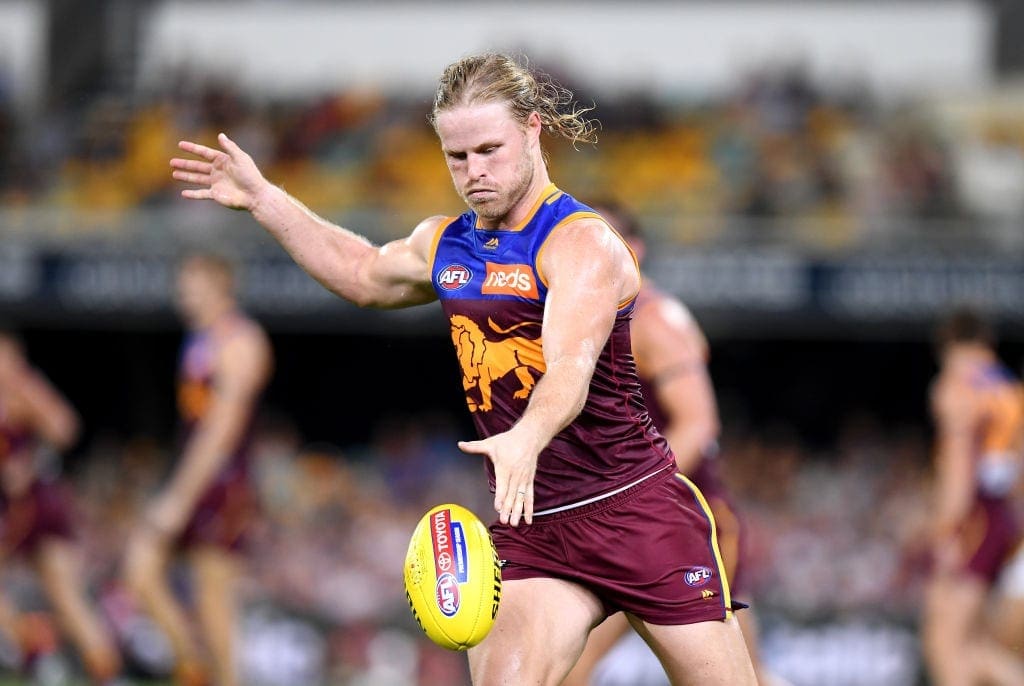 "There'll be a week or two before maybe they come back into playing, I just need to chat to them about that because we're sort of working this out together as we go along.
"I always thought it was gonna be around about a month (before they return). Again, it's more me chatting to them and seeing where they're at and whether they think that they might need half a game in the reserves just to gradually build up.
" I don't know, we just haven't really explored that fully."
The absence of the combined 511 games of experience has opened the door for Brisbane's younger bridge to prove their worth under Fagan.
The club's win over Sydney was a platform for father-son draftee Jaspa Fletcher to impress in his debut, while fellow first-round draft pick and second-year cub Kai Lohmann has also managed to string together multiple games in the hope of finding consistent at AFL level.
More likely though Rich's omission for the side, young defender Darcy Wilmot has enjoyed a strong past fortnight at the AFL level, earning the Round 14 Rising Star nomination for his performance against the Swans before backing up that outing with a formidable game on Friday night.
"It never hurts," Fagan said of his club's competition for spots.
"It's good to give those young players opportunity to see what they can do. I mean Jaspa Fletcher didn't do a hell of a lot tonight, but how cool was that intercept mark at the end? That shows great promise and poise.
"Kai Lohmann had some good moments as well. So it's good to get games into them and it helps you build your depth. Competition for spots is never unhealthy.
"... Darcy Wilmot hasn't played many games of football but he plays in a manner that suggests he's in his 20s, not still in his teens.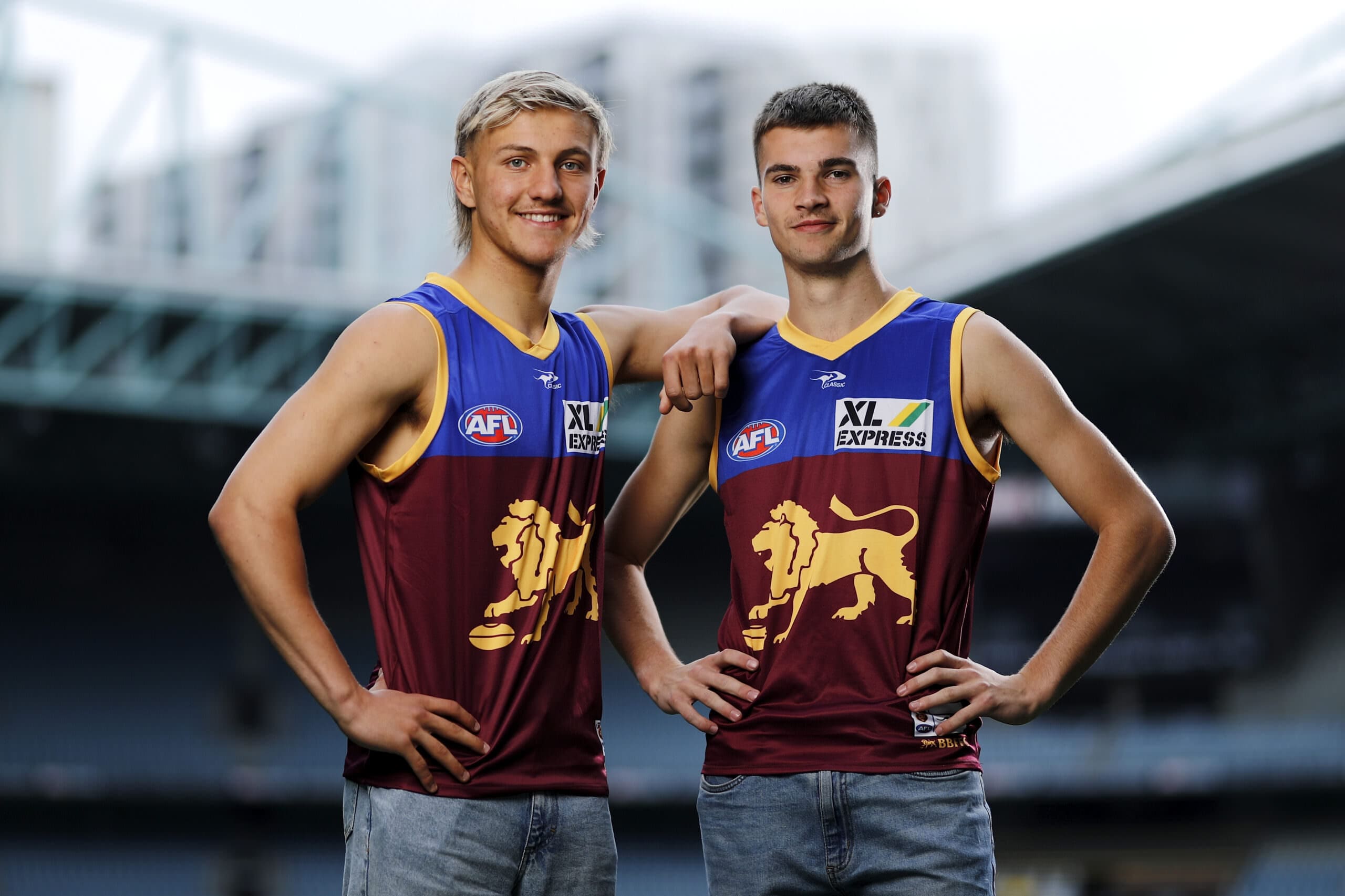 "He was a great get by our recruiting staff and we just love his energy and the way that he fits into the team."
Brisbane could welcome back Dayne Zorko from a calf issue that has also kept him out of the last two matches, with the former Lions skipper building this workload on Thursday.
Fagan revealed the 34-year-old will be a test for next Thursday's clash with Richmond.
"I know he had a good running session yesterday and was pain-free, so that's a good sign," Fagan said.
"We'll see where he's at on Thursday night. It might be good to have a couple of fresh people in given that we haven't got too long a turnaround."
The Lions currently sit third on the ladder after 14 games - eight premiership points behind the first-placed Port Adelaide.