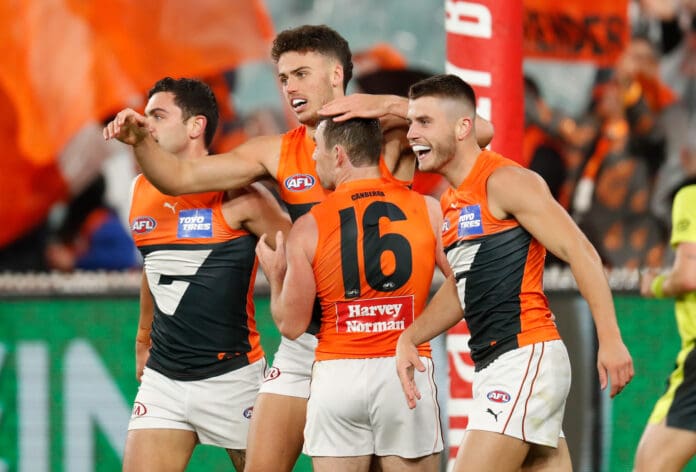 After a disastrous 2020, where they failed to make the finals, Greater Western Sydney were looking to recapture the 2019 form that lead to their first grand final appearance.
Below is a look at their journey back to the top eight. 
Season finish: Seventh
Record: 11 wins, 10 losses, and one draw
2021 season snapshot
The Giants began 2021 with a three-game losing streak, which quickly raised questions around whether senior coach Leon Cameron was fit to stay at the helm of the league's newest club.
Making matters worse was the internal conflict still lingering around skipper Stephen Coniglio's status in the playing group, and vice-captain Toby Greene's continued improvements as a leader.
GWS spent the majority of the season hovering around the middle of the ladder and were never quite able to sustain momentum consistently enough to solidify a spot in the eight. Although, they never really had their best 22 available on a regular basis, meaning significant lineup changes were a constant occurrence.
The Giants won four of their last five games to secure their spot in the finals, including clutch performances against Geelong and defending premiers Richmond in this time. They were also able to knock off their cross-town rivals (Sydney) in the first week of finals, before falling short in their semi-final match against the Cats.
It's also worth mentioning that the Giants were able to take down eventual premiers Melbourne in Round 16, highlighting how talented this side was.
Star player: Josh Kelly
Josh Kelly was sensational.
In a star-studded Giants midfield, Kelly always stood out with his silky, smooth disposal and capacity to drive the ball forward into dangerous positions.
Kelly's stellar play also won him his second Kevin Sheedy Medal, polling votes in all 23 games to edge out fellow Giants stars Toby Greene, Jacob Hopper, and last year's winner Tim Taranto.
JOSH KELLY
Midfielder GWS

2021 SEASON AVG

26.1
Disposals

5.6
Tackles

4
Clearances
Kelly was so locked-in that he managed to gather 25 or more possessions on 17 occasions, and only failed to collect 20 possessions twice. A stunning amount of touches to come from a player who can spend chunks of time on the wing and half-forward to compliment his centre bounce work.
Breakout player: Sam Taylor
Sam Taylor steadily grew into a defensive revelation for the Giants, increasing his impact with each game.
Taylor was able to use his innate awareness to place himself into dangerous intercepting situations and in advantageous positions to kill aerial contests.
He was able to demonstrate a veteran-like composure when playing on some of the league's best forwards and was often forced to bail out his team from defensive lapses by acting as a proverbial insurance policy down back.
SAM TAYLOR
Defender GWS

2021 SEASON AVG

14.4
Disposals

6.1
Marks

3.7
Rebound50s
Taylor's impact can best be summed up by his 17-intercept game against Geelong in Round 21, where he muscled Cats' star Tom Hawkins, holding him to 10 touches and one goal.
Positives
Good drafting paying off: While the Giants may have failed to live up to their ultimate potential, they were able to continue developing their younger talent as they were afforded more selection opportunities due to increased injuries.
These relatively inexperienced players were thrust into high-pressure situations, given GWS' ladder position and quality of opposition late in the year, where the majority of these youngsters displayed an ability to shine under the bright lights of AFL footy.
The likes of Lachie Ash, Isaac Cumming, Sam Taylor, Connor Idun and James Peatling have already displayed their accumulated ability to lock down their direct opponent's and initiate transition offence, hence already forming a formidable back six for years to come.
Their midfield also hosts a plethora of blossoming superstars in Tim Taranto, Harry Perryman and Jacob Hopper, with Tom Green also showing flashes of brilliance when healthy, while Bobby Hill has displayed his propensity to be a game-wrecker.
The hope for this new era of Giants is that they will be able to bond as a unit and not fall into a false sense of security based on their individual talent.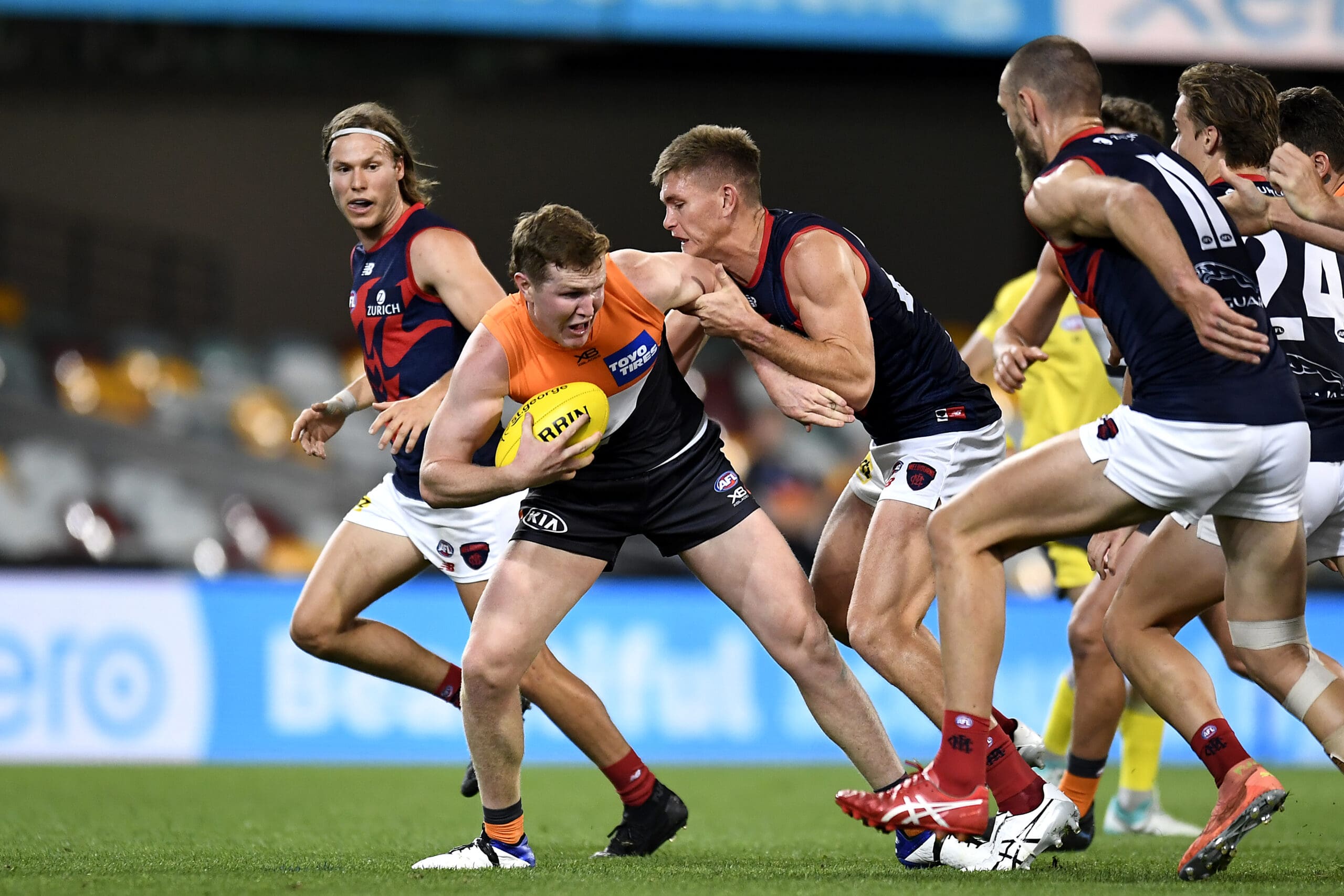 Coaching adjustments: Coach Leon Cameron was under the pump all year, and in many ways still is, but he did manage to navigate a heavily injury-hampered season quite successfully.
With each new addition came a few positional shifts and philosophy changes that ultimately culminated in the Giants' end of season hot-streak.
Cameron managed games and inserted a level of aggression into his side that has seemingly been dormant since his arrival.
His next challenge is to continue building upon his youthful foundations as he looks to further integrate his new counter-punching style.
This newly adopted attitude is by no means ingrained into the club's cultural DNA as of yet, but Cameron has displayed his knack for getting the best out of whatever lineup he has available.
Negatives
Internal conflicts: Stephen Coniglio remains the Giants' captain despite the fact that his leadership style fails to ignite the proper reaction from his teammates.
Unfortunately for 'Cogs', this was evidently on display during the Amazon Prime series Making Their Mark, where his form and communication style with teammates were constantly called into question. This lingering effect was clearly felt in 2021 as Coniglio struggled to make the team at times, even when fit.
Conversely, the assertiveness which vice-captain Toby Greene plays with clearly fired up the rest of the Giants' side. Under his leadership, the team appears completely different and almost indestructible.
There's no doubt that any internal friction would impact the clubs' performances throughout the year, which can also explain instances where they appeared seemingly lost in games every few weeks.
If the Giants are to play at their best in 2022 and beyond, a more openly structured leadership hierarchy will need to be implemented.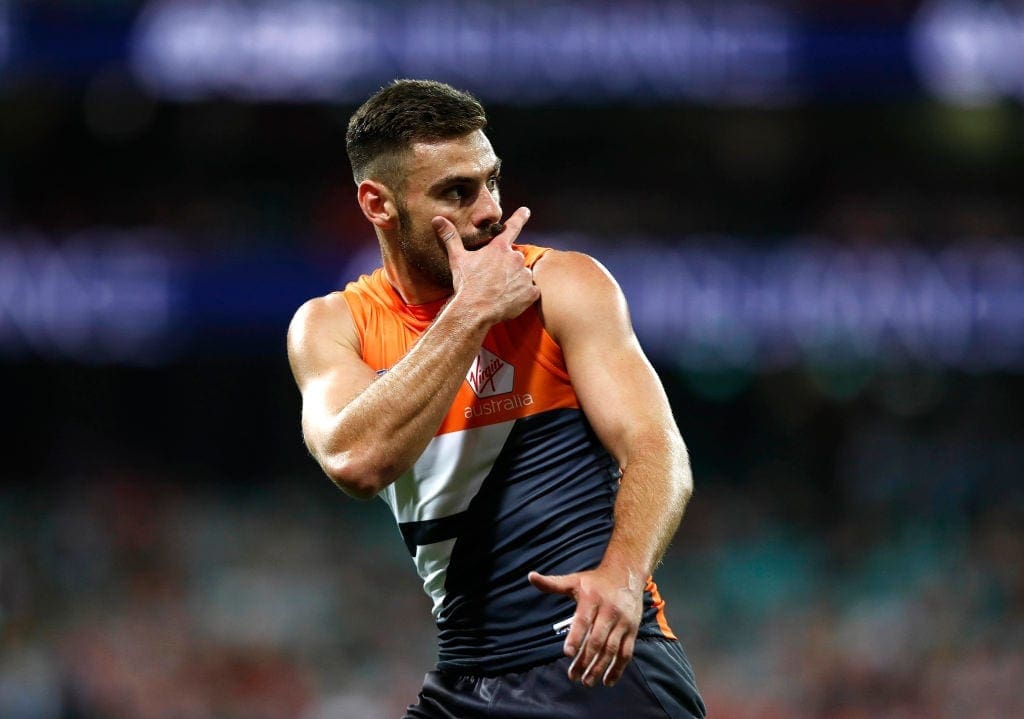 Talent reliant: This is nothing new from the Giants but it still must be said that this is their biggest weakness and ultimate undoing as a club.
It's been good to see a gradual shift towards a more team-centric focus, but the reason the Giants were able to win some tight contests was due to pure individual brilliance, which also was the reason that they underperformed in games they should've dominated.
The most prominent example is the drawn game to last-placed North Melbourne in Round 13. The Giants never looked likely during this contest as they waltzed in very blase from the opening bounce, but turned things on late to pinch the two points.
The dichotomy around GWS' efforts needs to be honed in if they are to ever replicate some of their earlier success. This isn't an impossible feat as they've taken steps towards improving this inconsistency, nonetheless, it's still their largest fault.
Season Grade: B -
GWS were able to reach the finals after an abysmal beginning to the season where they quickly looked down and out.
They displayed an ability late in the year that highlighted that they're trending in a positive direction both culturally and tactically. They have a bright future ahead as their refurbished lineup appears to have set in place key areas of their team for the foreseeable future.
As long as the Giants can chip away at their old habits and resolve their internal chaos, they will be a very dangerous side for a very long time.