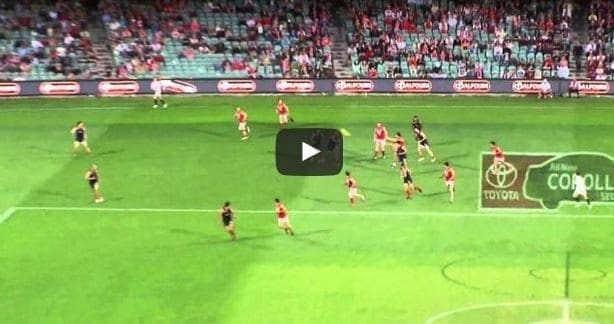 Name: Ryan Burton
Position: Forward
DOB: 31/01/1997
Height: 191cm
Weight: 90kg
Draft range: 15-25
Pub summary: Highly rated specialist forward who missed the 2015 season with a broken leg
Strengths
• Overhead marking
• Set shots
• Leap
• Tackling
Weaknesses
• Injury
Overall
Ryan Burton could prove to be one of the best players taken in this draft and he is unlikely to get drafted in the top 10.
In 2014 many had him down as a potential top three pick, unfortunately a broken leg prevented him from playing football this year. An injury like that can have a lasting impact, the risk for the club that picks him up is that he doesn't get back to the levels previously thought capable.
What many were looking forward to this year was seeing if Burton could transition into a midfielder who went forward at times, if he can then whoever drafts him will have an absolute jet on their hands.
Regardless Burton should be selected in the top 20 of this year's draft, he has the potential to become a dominant forward, too strong in the air for smaller opponents and to agile for taller defenders. Burton is an exciting player and should entertain fans for years to come.
Highlights: