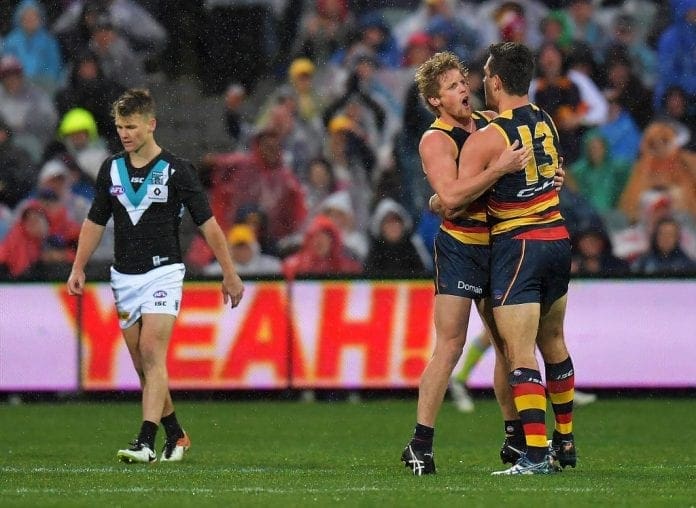 At the end of the 2019 season, it became clear to me that the Crows were ready to turn their recent woes around.
In fact, much closer than the other team in South Australia, who have also endured ba few mediocre seasons.
Changes were made at the Crows where necessary that stood out from the beginning of the off-season in a bid to improve.
For Port Adelaide on the other hand, it seems like their progress has plateaued over the past couple of seasons, with a club that lacks a true on-field personality and awkward list profile.
Here are three reasons why I'd rather be a Crows than Power supporter in 2020.
1. New Coach
With the constant amount of media attention shown on Don Pyke throughout the last two seasons, it put unnecessary pressure on the players and made it harder to focus on the task at hand.
The unknowing of whether their coach was the right man for the job and would help them improve would have contributed to why the players weren't performing on the field.
Now with a new coach who has great experience of being around a strong club in GWS that have consistently made finals in recent years, the Crows will be fresh and different with a new playing style that could help them get back to their best
Matthew Nicks, an Adelaide native, gets a free hit in his first season as expectations for the club are on the lower end due to their recent struggles. And with other clubs observing how the Crows play their brand of football, it will make any new strategies harder to counter.
For Port Adelaide, they still have Ken Hinkley, who's entering his eighth season in charge, in an era that has been largely unsuccessful.
2. New Leadership
The decision to make Rory Sloane sole skipper now enables Tex Walker to try and get back to playing a more free brand of football he was so great at doing before the pressure of captaincy.
Before Walker was appointed in 2015, he had been on an impressive run of form. In 2012, he kicked 63 goals from 19 games.
In 2017, he kicked 54 goals fro 23 games and in 2019 he bagged just 43 goals from 22 games. If Tex can get back to playing the football that we know he's capable of, then the Crows forward line will be much more functional.
For Sloane to now be the stand-alone captain, it enables him to thrive in a position that is truly meant for him and allow him to improve even more as a footballer.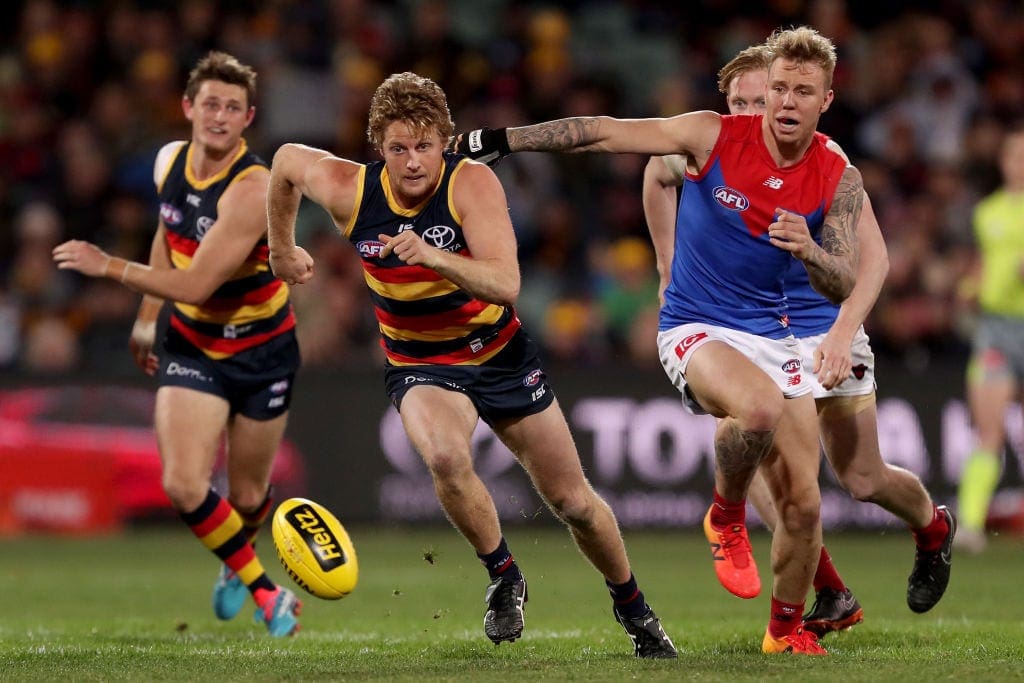 3. Better depth
Adelaide's depth remains stronger despite a list cleanout in the off-season. This now allows a clean slate for a number of players and more flexibility for the team.
As shown in previous years, depth is a huge factor when it comes to clubs being successful for a long period of time. Richmond most recently showed how valuable depth is, having won two premierships in the last three years due to their flexibility with players who can seamlessly come into the side and play a role. Likewise, Hawthorn demonstrated the same thing during their three-peat.
The Crows' superior depth shows they can be more successful than the Power in 2020 and in the future, with a better balance of players across the ground.
The Crows will be better than the Power in 2020, as highlighted by these three points. These reasons also show the areas in which the Power need to improve on in order to get back into the finals.
Ultimately, with the changes Adelaide have made and the people they have brought into the club, it will be more enjoyable supporting the Crows rather their cross-town rivals in 2020.