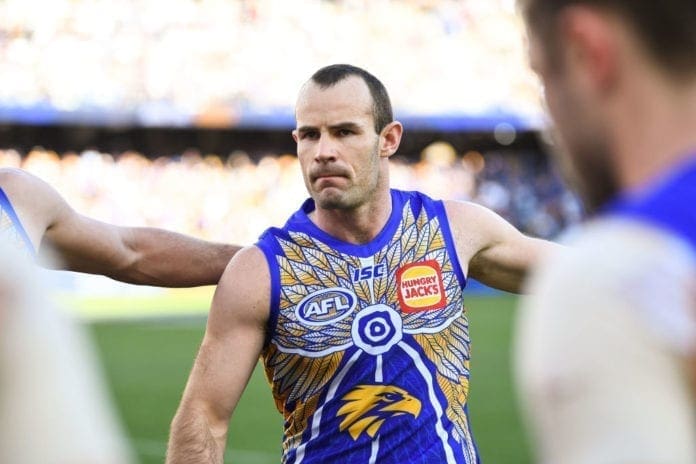 West Coast veteran Shannon Hurn is expected to play on in 2023, which will be his eighteenth season in the game, according to Eagles chairman Russell Gibbs.
Hurn made his debut in 2006 for the Eagles and has since played 316 games, becoming West Coast's game record holder.
The premiership captain has played 15 matches thus far in 2022, in what has been an otherwise disappointing season for the club, averaging 21.7 disposals, 7.6 marks and 384.6 metres gained.
Gibbs appeared on ABC Sport on Saturday, and when asked if Hurn would remain in Eagles colours next season, answered emphatically.
"Yes," Gibbs said.
"Yes, as a player.
"Not only is he an exceptional player, the way he prepares himself is elite. You can see that just looking at the guy.
"His focus and his leadership in that group is essential.
"It's essential as you're bringing these young guys in like Jai Culley and Brady Hough ... to have a guy like Shannon Hurn. "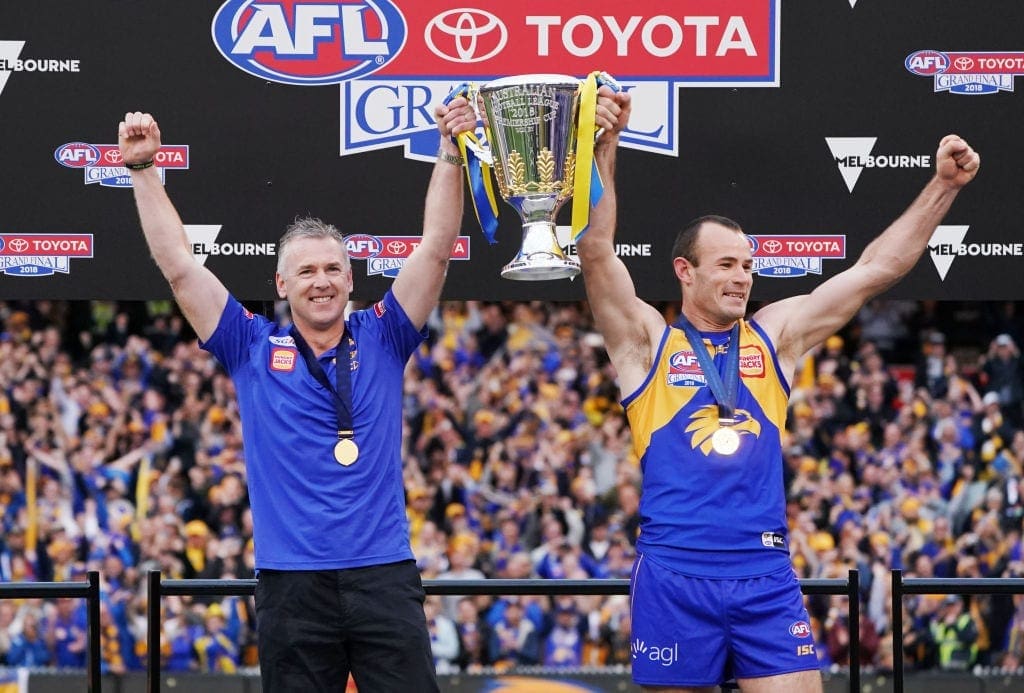 When asked about the plan to farewell club legend Josh Kennedy in Round 21's match against Adelaide at Optus Stadium, Gibbs confirmed that the club was hopeful the veteran would get the chance to be celebrated.
"Let's hope so. That's the plan at this stage," Gibbs said.
"It's a career that has to be celebrated. It's been wonderful."