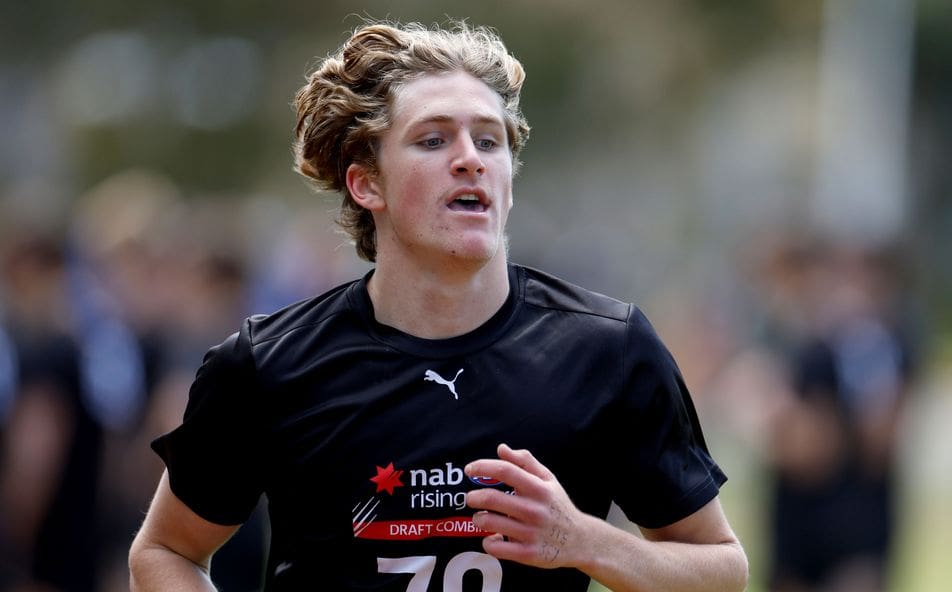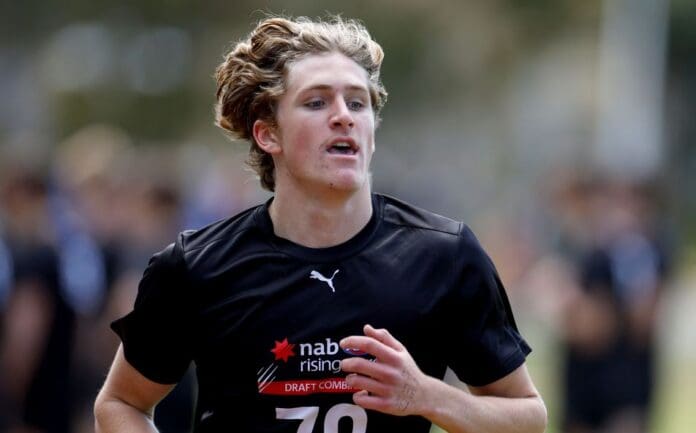 West Coast have outlined their plans for the National Draft as they prepare to inject a new wave of youth into their squad for 2023.
The Eagles will carry one of the strongest hands into the draft, holding selections 8, 12, 20, 26 and 71 ahead of next Monday's opening night of the draft.
With a quartet of Western Australian prospects seen as potential top 20 selections, the Eagles have been tied to a number of local names across the opening first round.
East Perth pair Reuben Ginbey and Jedd Busslinger could be picked up with West Coast's opening selection, while other WA prospects in Ed Allan and Elijah Hewett could be on offer at Pick 12.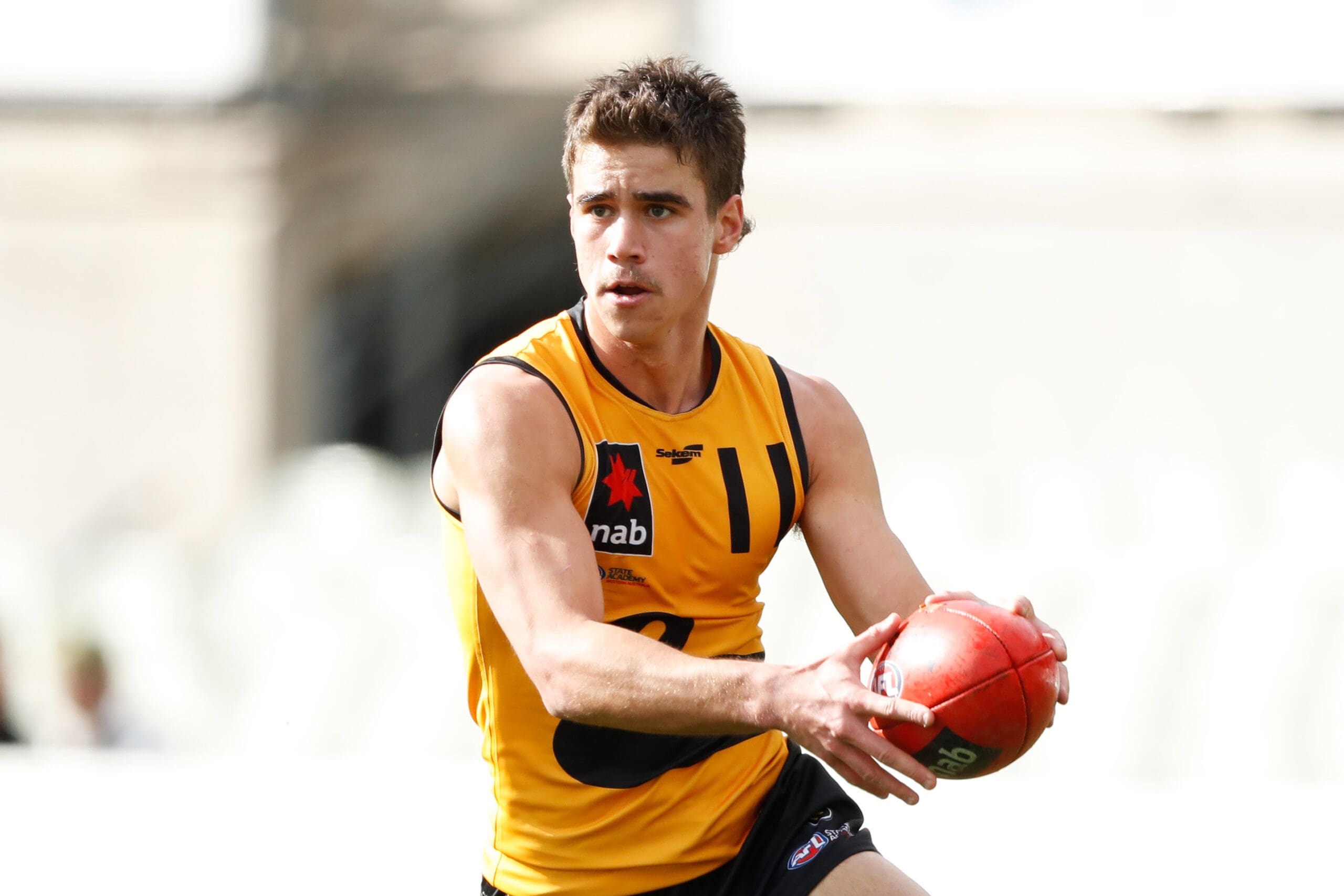 Busslinger, the leading key-position defender among his class, could also be available come the Eagles' second selection, however West Coast football manager Gavin Bell has flagged a desire to hunt midfielders early into the draft.
Ginbey is a strong contested ball-winner, while Hewett and Allan are both versatile options that can play wider roles among the midfield.
Speaking to SEN WA, Bell said the Eagles will be looking to add to their engine room across the first round.
"We're looking for midfielders, I don't think there's any secret there so we're looking in that space," Bell said.
"And generally at the top of the draft, that's where the best mids are."
While WA's representatives for this year's draft are sure to be enticing for the Eagles, who recruited local talent with four of their five National Draft picks last year, the club aren't solely focused on close-range draftees.
"We pick the best player that we think is most suited to what we need to do," Bell added.
"I think we've got a reasonably good record at retaining our players.
"There's guys that have gone home obviously and that's going to happen but we certainly look at the list as a whole, work out who's the best suited and then go from there."
The first round of the National Draft will commence next Monday, November 28, with the remaining rounds finalised the following night.