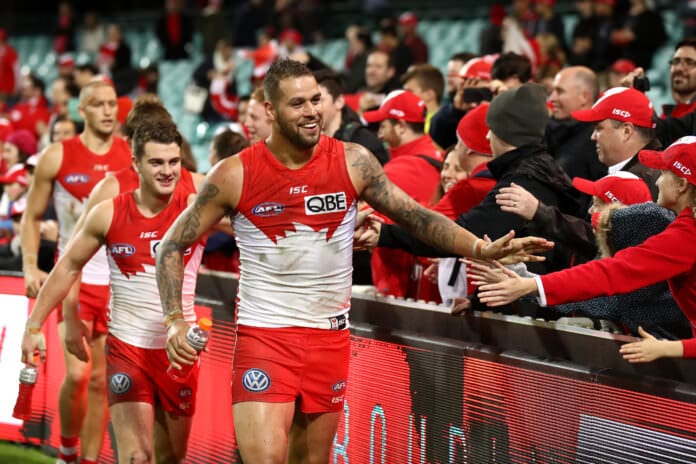 Sydney co-captain Dane Rampe has opened up on the possibility of Lance Franklin kicking his 1000th goal this weekend, admitting the club is "embracing the energy" around the milestone kick.
The veteran Swan currently has a goal tally of 995 after kicking three majors in last year's elimination final loss to the Giants and is expected to kick number 1000, a milestone just five other players have reached in VFL/AFL history, in the early rounds of the season.
Speaking to the media ahead of Sydney's Round 1 clash against cross-town rivals GWS, Rampe said additional measures were being put in place around the ground should spectators attempt to rush onto the field, though admitted he was "looking forward" to seeing the tradition.
"There's been a fair bit of fence work and interesting stuff around the ground here so looking forward to hopefully seeing a few fans running on the ground and seeing what that looks like," Rampe said.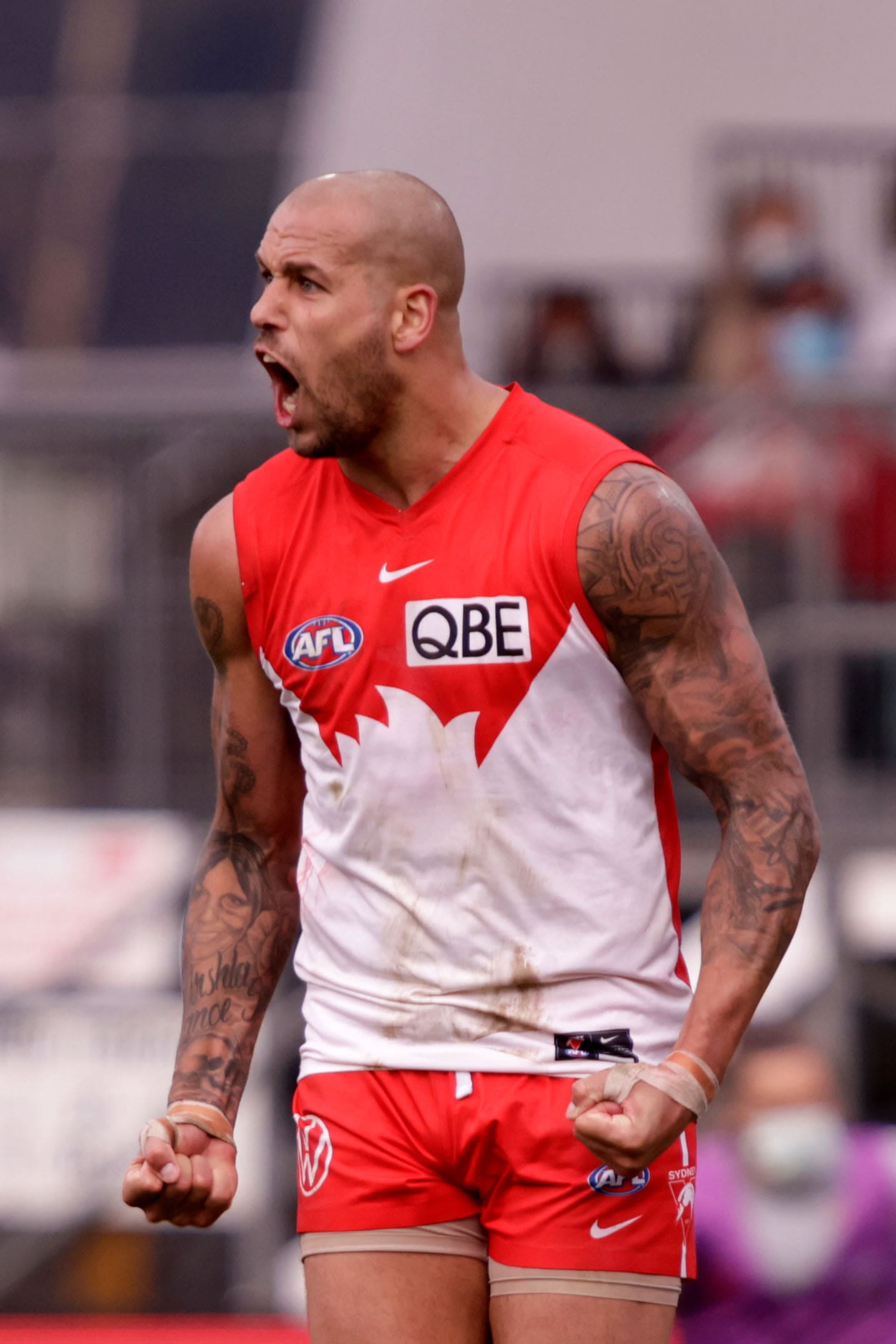 Despite rising Covid cases in Sydney ahead of the game, Rampe remains comfortable with the prospect of fans entering the playing field.
"The team is comfortable with it I'm sure," Rampe said.
"That's just something we can't control and to be honest we haven't really wasted much time thinking about it.
"I'm really excited for Round 1 and the next couple of games and obviously we've got Buddy's 1000th goal lingering over us as well. We're really embracing that energy and the excitement around that because I feel like as a player 'Bud' deserves that.
"It hasn't taken any focus off the game so what will be will be but we're not too worried about the restrictions and the crowd coming on."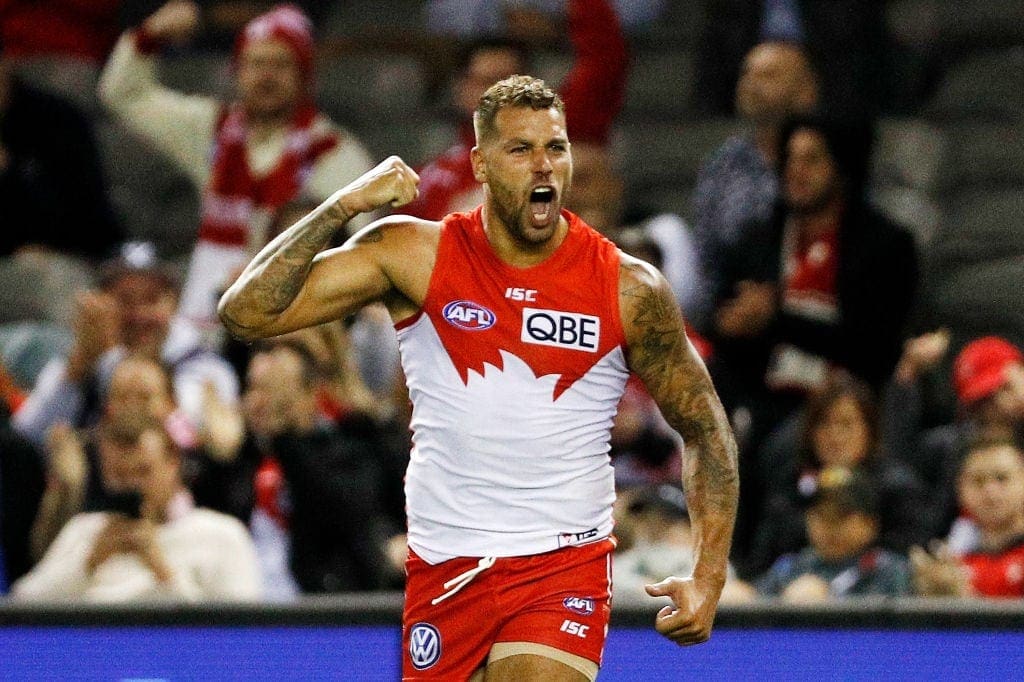 In 2008, Franklin became the most recent player to kick 100 goals in a single season, causing fans to flock onto the ground to celebrate the then Hawk, despite speculation that fans would be kept from the playing arena.
Speaking on AFL360 on Tuesday night, league boss Gillon McLachlan remained coy on the milestone celebration, admitting that it would be a "good look" for the game.
"Well, officially, you shouldn't run on the ground, but … it would be a good look, wouldn't it?" McLachlan said.
"I can't endorse it, but it wouldn't be the worst.
"It's just a big deal to have 1000 goals. Who knows if it happens again?"
Sydney will take on the Giants on Saturday evening at Accor Stadium, a rematch of 2021's tense elimination final.