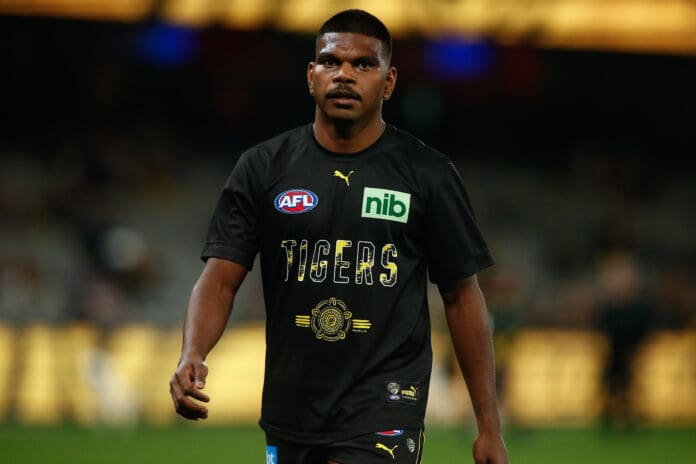 Interim Richmond coach Andrew McQualter has defended the actions of young forward Maurice Rioli, who waved off a phone call from his coaches after being subbed out of Sunday's win over West Coast.
The Tigers made their tactical substitution midway through the last quarter of their 38-point win over the Eagles, with Rioli managing six disposals and three marks before being replaced in the game by Hugo Ralphsmith.
The decision to pull Rioli from the field was one that was met with frustration from the 20-year-old, who would not engage with assistant coach Ivan Maric as he attempted to hand a phone lined to the Richmond coaches box shortly after being placed on the bench.
McQualter, who wasn't the staff member on the other end of the call, was asked on the matter after his team's fifth win in six weeks.
The caretaker coach said the club will look into the matter, but he understood Rioli's frustrations.
"The reality is I've been subbed off and it's not a nice feeling, I understand," McQualter said.
"(A) young kid, he's trying to make his way, I understand if he was disappointed. He'll be OK.