Former No. 1 draft pick and current Sydney Swans VFL forward Paddy McCartin has been handed a five-match ban from the VFL tribunal after a brain fade strike on the weekend.
Video footage showed McCartin taking multiple swings at Geelong captain Aaron Black in their VFL clash on the weekend, the second connecting with the jaw causing him to fall to the ground in pain.
Black was cleared of concussion and able to play out the rest of game, with the extent of the damage from the hit only minor.
After being selected by the Saints with their No. 1 pick in the 2014 draft, a run of nasty concussions led to McCartin being sidelined for a majority of his career.
He was ultimately delisted by St.Kilda in 2019 after 35 games, but signed with the Swans VFL side for the 2021 season with the intention of gaining form and being eligible for the mid-season or end of year draft.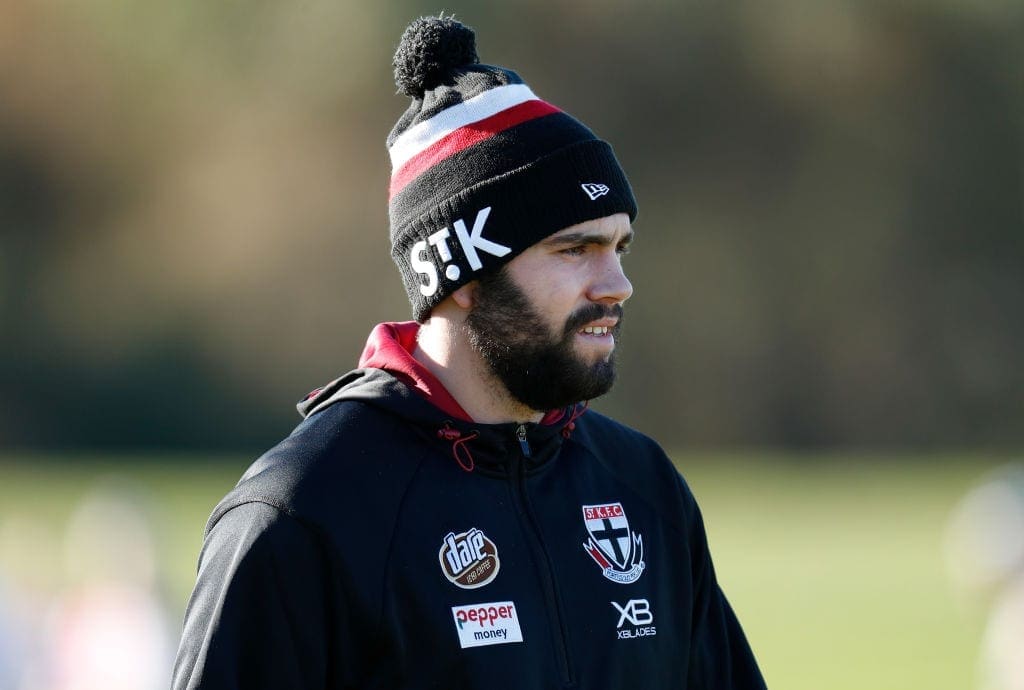 SEE ALSO: Former Cat and Saint has day out in state league with 248 ranking points
Those plans look to be on hold now with McCartin set to miss the next five matches.
It is a bad look for the AFL, who are desperately trying to rub out similar behaviour out of the game.
Past examples of similar incidents have seen Barry Hall and Andrew Gaff face heavy penalties. With further extensive research into concussions and the effect it has on players after footy, the AFL has made an effort to enforce more rules to protect the heads of players and limit the number of concussions.