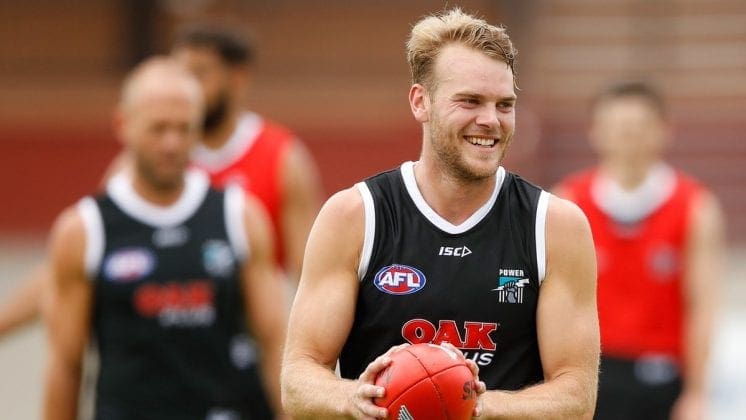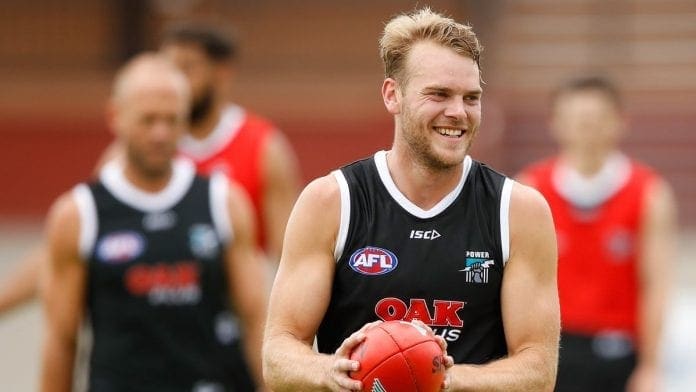 A video has surfaced on on social media showing Port Adelaide's Jack Watts snorting what looks to be an illegal substance off a woman's breasts at an Oktoberfest event in Germany.
However, Watts' manager Paul Conors has since revealed the white powder to be a harmless 'peppermint' mix that is legally used throughout Germany, containing menthol, sugar and glucose.
"It's not cocaine," Connors told the Herald Sun.
"It's clearly a legal tobacco based powder used widely at Oktoberfest."
It is not known when the video was taken.
A video has emerged of @PAFC star Jack Watts snorting a white powder off a woman's cleavage. His manager says the substance is a popular peppermint powder and he is not doing anything illegal. The AFL and the club are yet to comment. The latest in 7 News at 6pm. #7News pic.twitter.com/gnZYREtIz2

— 7 News Adelaide (@7NewsAdelaide) February 3, 2019