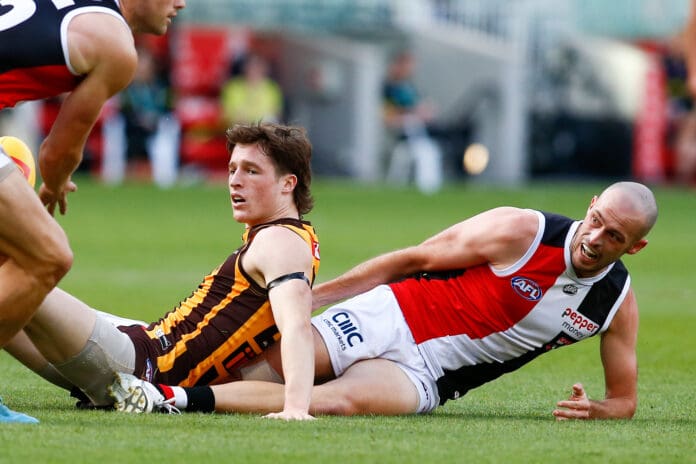 Hawthorn midfielder Josh Ward has praised his fellow teammates ahead of their trip to Tasmania to face North Melbourne for Round 3.
During a pre-travel press conference this afternoon, Ward spoke highly of his fellow teammates and their contribution to the game.
"I am completely committed to the young group that we got. I really enjoy coming into training every day," he said.
Ward commented on the club's focal points during training sessions and the areas where they want to improve.
"We had a few focuses, mainly just raising the standards of how we are playing. That's a continual process and that's going to be a big focus coming in, holding each other to a really high standard," he said.
"Kicking goals is the aim of the game, and something we are always going to be working on is how we can be a team that can kick more goals. That is something we focus on every week," he said.
"We feel like our training standards are high, but it's always something you are trying to get better at.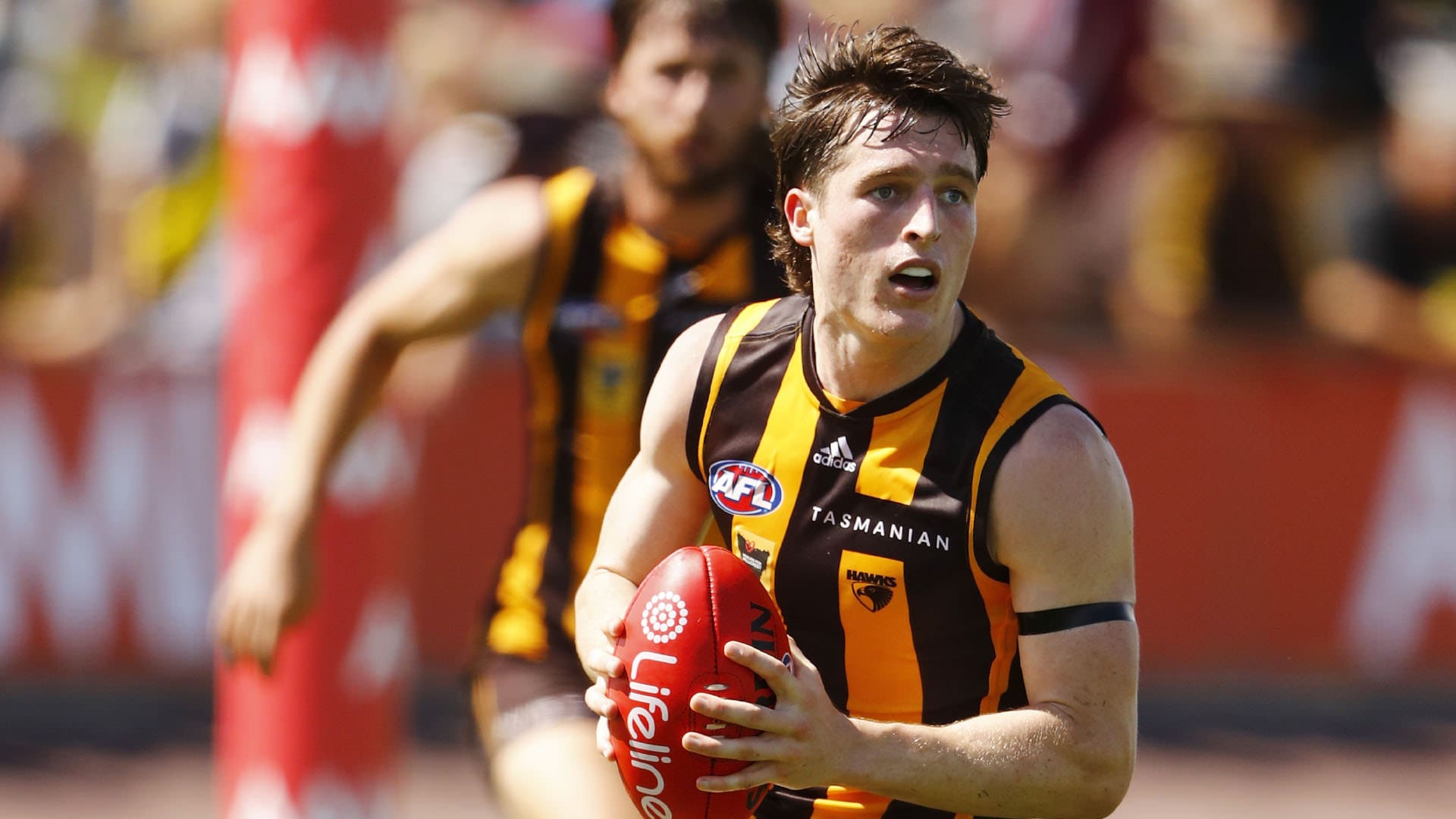 "Thursday was a pretty good session, it was pretty intense and it set us up really well for this week. It's not something that happens overnight, team success."
The young midfielder also mentioned how essential communication can be and how the club is working to strengthen the relationship between its players and increase morale during low-energy and slow-moving movements.
"Communication is key and that's one thing we have been speaking about," he said.
"How we can get better at holding each other to standard on field and making sure that if we do get a few goals kicked against us then we can really rally as a line group and as a team to try and hold the momentum and reset."
Ward was drafted in the 2021 AFL National Draft at pick number 7 from Fitzroy, making his debut in 2022, playing a total of 14 games despite injury.
Hawthorn has had a disappointing start to the AFL 2023 season, losing both games in the first two rounds, and are scheduled to play North Melbourne in Tasmania at 1:45pm (AEDT) on Saturday Afternoon.