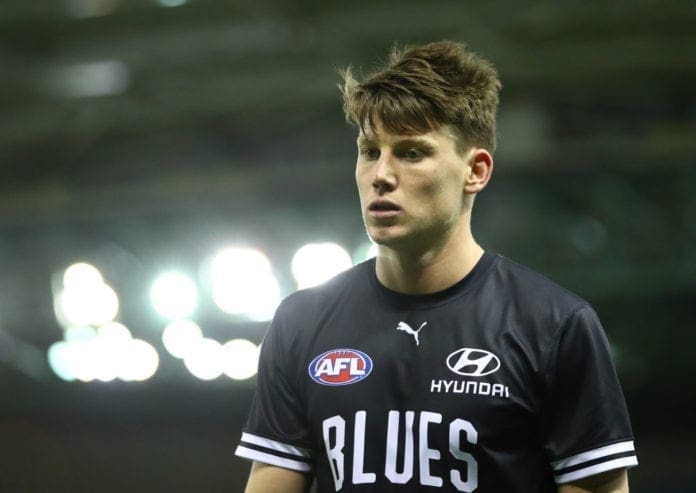 Carlton superstar Sam Walsh says that the lure of free agency wasn't behind the length of his new contract with the All-Australian signing a four-year deal with the Blues.
Walsh will be out of contract by the end of 2026 and will be an unrestricted free agent should he wish to test the open market at that stage.
However, the 21-year-old said that he wanted to commit to the Blues for as long as he could.
"It didn't play a role at all to be honest. Obviously my mindset was around wanting to commit to the club and the longer I could do that for the better in my opinion. I'm still pretty young and we'll assess it in four years time," Walsh told media on Monday.
Walsh now puts to bed any speculation on his future before the start of the new season. Last year Carlton skipper Patrick Cripps' future was a long-running narrative until he eventually put pen-to-paper mid-season.
The future of the former Geelong Falcon had been briefly discussed this season with Geelong superstar Patrick Dangerfield even joining the fold, saying he would throw the cheque book at Walsh if he were in charge at Geelong.
SAM WALSH
Midfield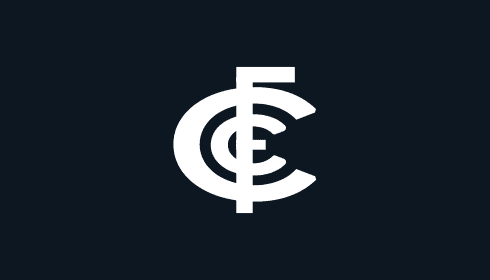 Carlton

2021 SEASON AVG

29.8
Disposals

4.5
Tackles

4.8
Clearances
The 2018 number one draft pick said that the outside noise surrounding his future wasn't a distraction but he was keen to sign on with the Blues, so he didn't see much point in waiting.
"There always is little murmurings that you hear and they're probably things now that settle down because I have committed," Walsh acknowledged.
"I always wanted to commit so I didn't think there was any reason in holding off on that.
"My main focus has been on the footy and that's where I'm going to put pressure on myself to perform. The other stuff doesn't really impact me too much to be honest."
Cripps joked recently that he'd offer his partner in crime a 30-year deal if he could. Walsh says he and the club were always in agreeance on the length of the new deal with four years working for all parties.
"I think the beauty of the process was that the club and I were on the same page," Walsh said.
"The four years was the perfect amount for me. I've also got this year on my contract so it's probably five years committing to the club. It leaves me really settled and in a strong frame of mind."
Walsh and the Blues will begin their 2021 campaign against Richmond on Thursday, March 17 at the MCG.