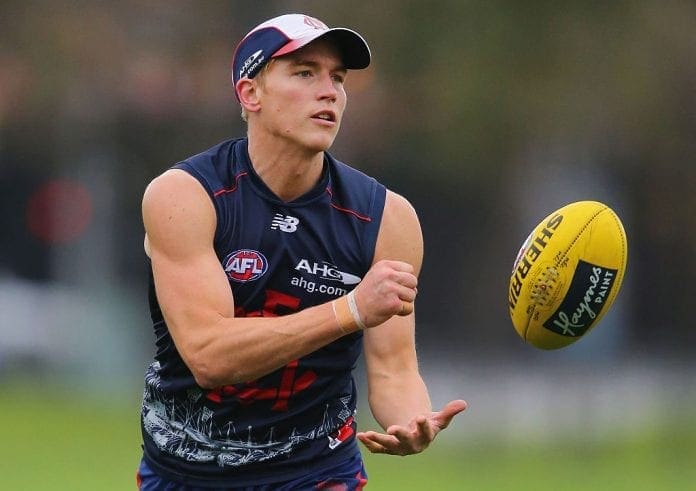 Melbourne midfielder Bernie Vince has returned serve after comments Collingwood's Taylor Adams made about his teammate and former Demon Lynden Dunn on Sunday.
Speaking to ABC Radio on Sunday night after Collingwood's win against Fremantle in Perth, Adams said Dunn loves being at the Pies because he's now playing for a successful club.
"[Lynden] hasn't been part of a real successful club and I just get the feeling he loves being here at Collingwood," Adams told ABC Radio.
"It's just given him a spring in his step and the way he leads around the footy club and out on the field, it's crucial to our back six and our 18 out there."
Vince was asked about the comments during his press conference on Tuesday, and said it could be used by the playing group as extra motivation, before going on to take a shot at Dunn.
"It might be (used as a motivating factor)," Vince said.
"What is he (Dunn) at a successful club now, is he?
"That's the first I've heard of it but we might be able to use that one as a bit of motivation.
"Not sure what he's done at Collingwood yet though."
The comments could add fuel to the already burning fire of this clash, as a win would go a long way for both sides.
The pair are both locked on five wins at the half-way point of the season, with the winner a chance to jump into the top eight due to West Coast having the bye.