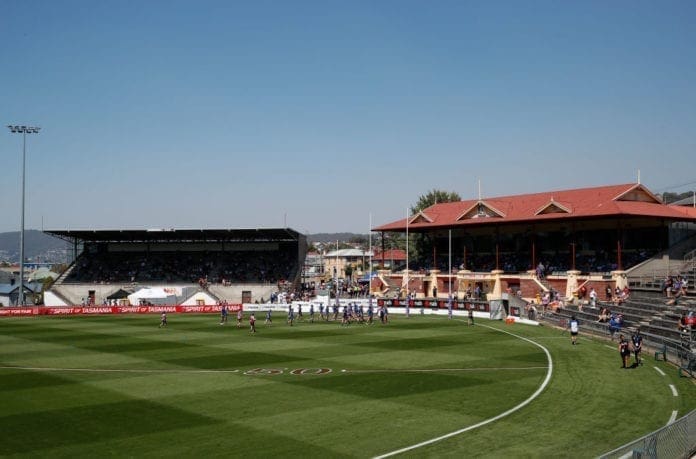 St Kilda is exploring playing home games in Tasmania.
SEN's Sam Edmund reports that the Saints have held disucssions with the Tasmanian government over a deal to play matches in the state from 2022.
North Melbourne and Hawthorn's current deal with the Tasmanian government to play games in the state runs out at the end of 2021.
However, Tasmania's demand for their own AFL license has hit a near breaking point, with The Herald Sun reporting last week that the state's government has threatened to walk away from their negotiations with the Hawks and Kangaroos if they aren't given a timeline on their own team.
"The Premier has recently written to the AFL in relation to Tasmania's continued bid for an AFL licence," the spokesman told The Herald Sun. 
"We understand that there was an AFL Commission meeting this week which included discussion on a potential Tasmanian AFL licence.
"The Premier has had a telephone conversation with Mr McLachlan subsequent to this meeting and been advised that he will receive a response to his letter in coming days."
According to Edmund, there could be a "shake up" in how footy is played in the state regardless of the AFL's response to the letter.
St Kilda reportedly has some regrets about walking away from a deal to play home games in Tasmania in the 2000s.
The club is coming off a strong 2020 season as one of the AFL's big improvers – making it to the second week of finals and breaking their all-time membership record with 48,775.