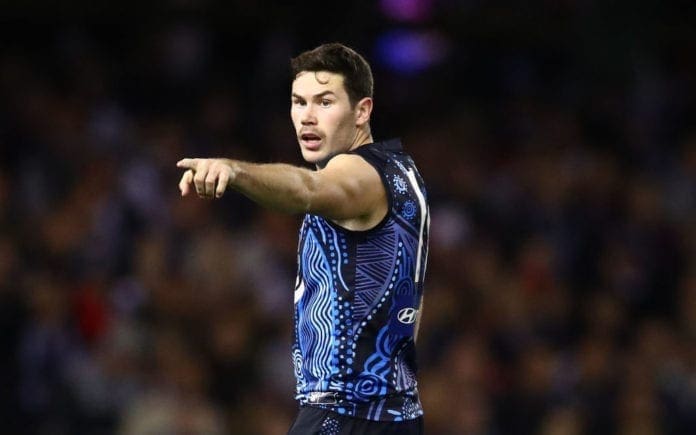 Former Adelaide forward Mitch McGovern has been told to improve his fitness or face a long exodus on the sidelines. The club made it clear to McGovern his conditioning must improve before being selected back into the senior team.
After a high profile switch last year in which Carlton gave up Pick 13 and two second-round picks, the forward was brought in to lead the young forward line full of talent to greater performances.
Whilst Carlton has doubled the wins of 2018 – they showed on the weekend that they can still get results without the new recruit.
Being dropped for the Sydney game in which the Blues won by seven points, McGovern will be put through a new conditioning block of training by Carlton fitness boss Andrew Russell in an attempt to bring the star back to his best.
Carlton teammate and co-forward Zac Fisher said on Tuesday morning that McGovern could be in better fitness condition.
"It's a good standard and example for the group that if you don't come back (from holiday) in good shape then there will be consequences," Fisher said on RSN radio.
Averaging only 8 touches and just over 1 goal a game – he is expected to be worked over in a similar way to his brother in 2015 in order to improve his training standards and on-field performance.
Premiership star Jeremy McGovern was banished in 2015 for his own poor fitness standards, dropping 10kg in his time away from the senior level and cited his off-field professionalism as the reason behind this. Whether Mitch is in the same boat we will wait and see but Carlton has shown to be firm on their playing standards.
Whilst injuries have affected McGovern this year looking at his back and ankle, the Blues are hoping this message will radiate through the club and provide a stronger message to all players that regardless of age or experience – standards must be met.
Jack Silvagni has been a revelation in recent weeks and after being dropped earlier in the season due to performance now looks like a strong contributor to the success of the team.
McGovern's time frame is not set however when he inevitably returns the Blues will hope for a greater showing for such a promised recruit.