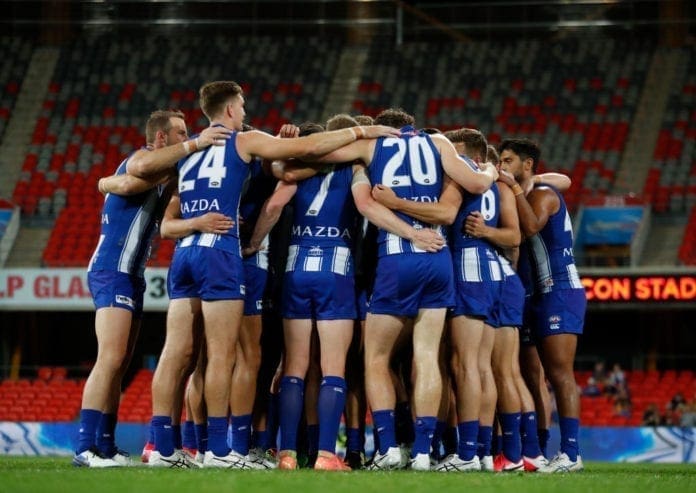 The AFL is reportedly considering piecing together a pool of top-up players to aid COVID-19 compromised clubs throughout the 2022 season.
The league is looking to act proactively ahead of Round 1 as the pandemic continues to wreak havoc across the nation, with the AFLW having seen several matches postponed, swapped or shuffled within the opening month of the competition.
With positive case numbers already present within AFL squads and the inevitability of more emerging throughout the home and away season, the league could look to follow suit to other codes to best combat hindered squad numbers.
Should clubs be ravaged by positive case numbers, they may be able to add to their list throughout top-up players from state leagues each week, with a designated list of talent likely to be on offer, according to AFL.com.au.
That would mean fans could see one player feature for a particular club one week, and then a different club the next, with those chosen for the top-up player pool needing to be available across the competition.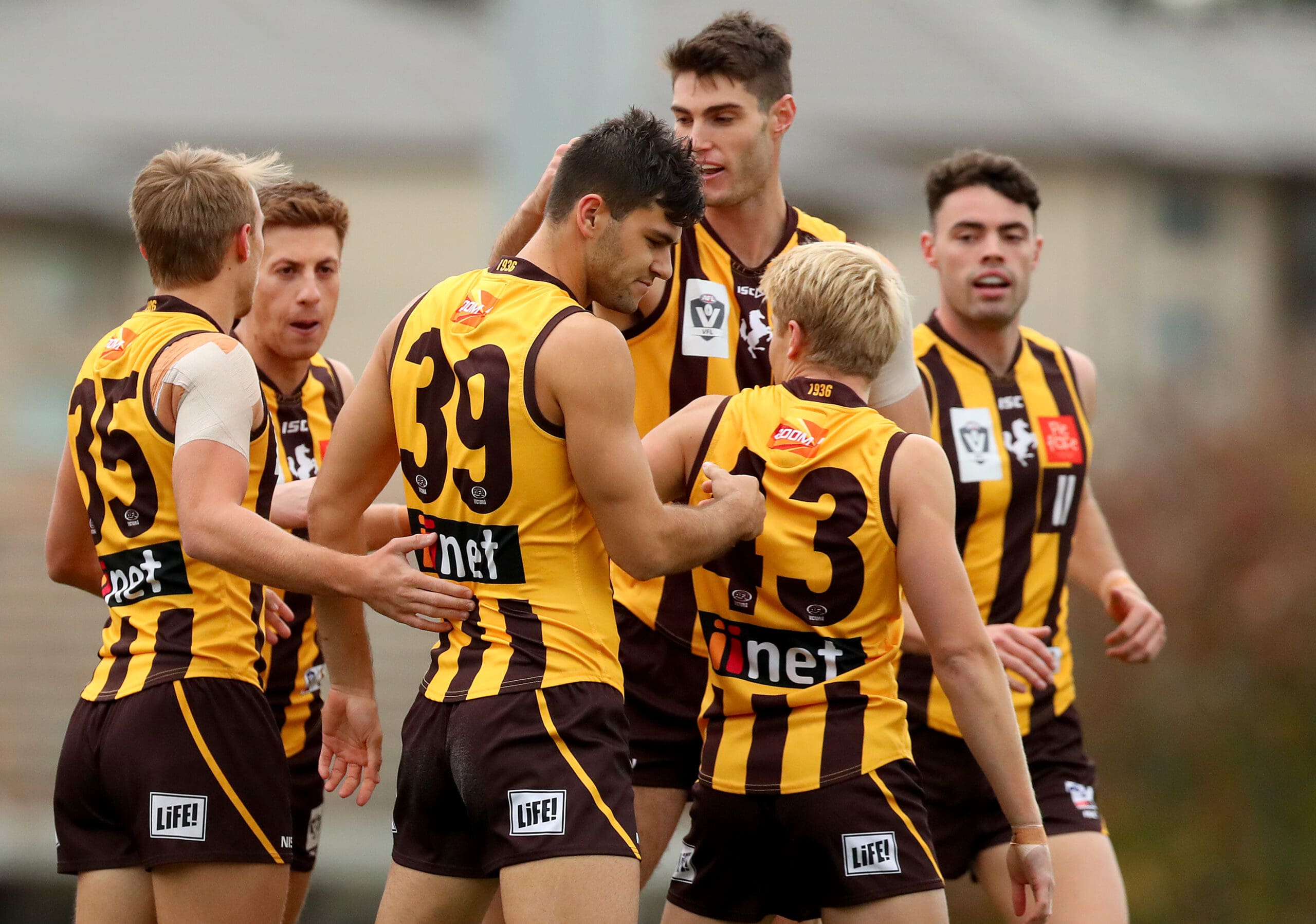 AFLW clubs have relied on top-up players this season in order to avoid postponing matches later into the season, with the Big Bash has also leaned on the part-time services of state players.
It is understood that players within state leagues that have past AFL experience may be seen as a preference for the league's designated pool of players.
The AFL is also reportedly considering lowering the required isolation period for players who test positive for COVID-19, with a set timeframe potentially dropping to as low as five days.