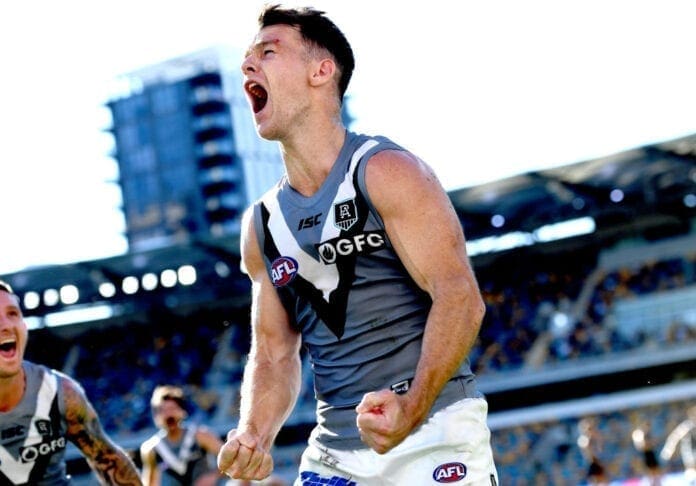 What a season it was! In such a strange year we saw some of the most incredible things in the AFL during 2020.
Both on and off the field it was all happening, we saw everything from amazing goals to hub breaches, incredible feats of athleticism to cruel injuries.
We take a look at the ten moments that left us saying, Oh my god!
9. Adelaide get their first win
The Crows had a disaster start the 2020 season, they didn't manage a win for the first 14 rounds. There were genuine fears they would go winless, they hadn't looked like winning all year. That was until a Tuesday afternoon in an away game against the Hawks at the Adelaide Oval (we told you, 2020 was odd), the Crows blasted the Hawks away to score their first win of the season and show signs of what the future holds.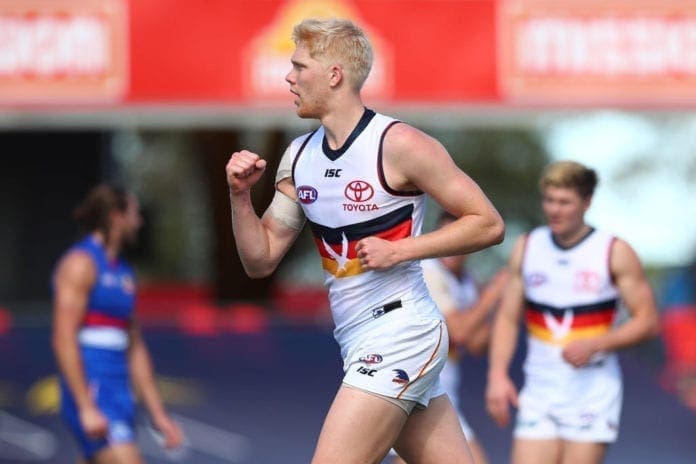 GOLD COAST, AUSTRALIA - AUGUST 16: Elliott Himmelberg of the Crows celebrates a goal during the round 12 AFL match between the Western Bulldogs and the Adelaide Crows at Metricon Stadium on August 16, 2020 in Gold Coast, Australia. (Photo by Chris Hyde/Getty Images)