Having owned significant real estate on the back pages of newspapers for the past decade, as well as in the minds of those tasked with defending him on game day, Richmond superstar Dustin Martin has moved into the world of brick and mortar.
According to The Herald Sun's self-titled 'gossip queen', Fiona Byrne, the 29-year old and his manager, Ralph Carr, have gone on a property purchasing spree in both Richmond and the adjoining suburb of Abbotsford, with the bill coming in at over $14m.
Although all of the properties were purchased by companies, the 2017 Brownlow medalist - along with Carr and Gold Coast businessman, Chris Bissiotis - is listed as a director.
With the first of the five properties purchased in 2016 for the princely sum of $2.2m and the final pair costing the collective a combined $6.07m, the superstar now owns a large pocket of the suburb with which his name is synonymous.
Of the blocks that now hold a place in the midfielders portfolio, three are former warehouses located between 25 and 35 Butler Street, Richmond, while the other pair are shopfronts on the notoriously seedy Victoria Street strip.
SEE ALSO: Zero Hanger's Round 7 MVP votes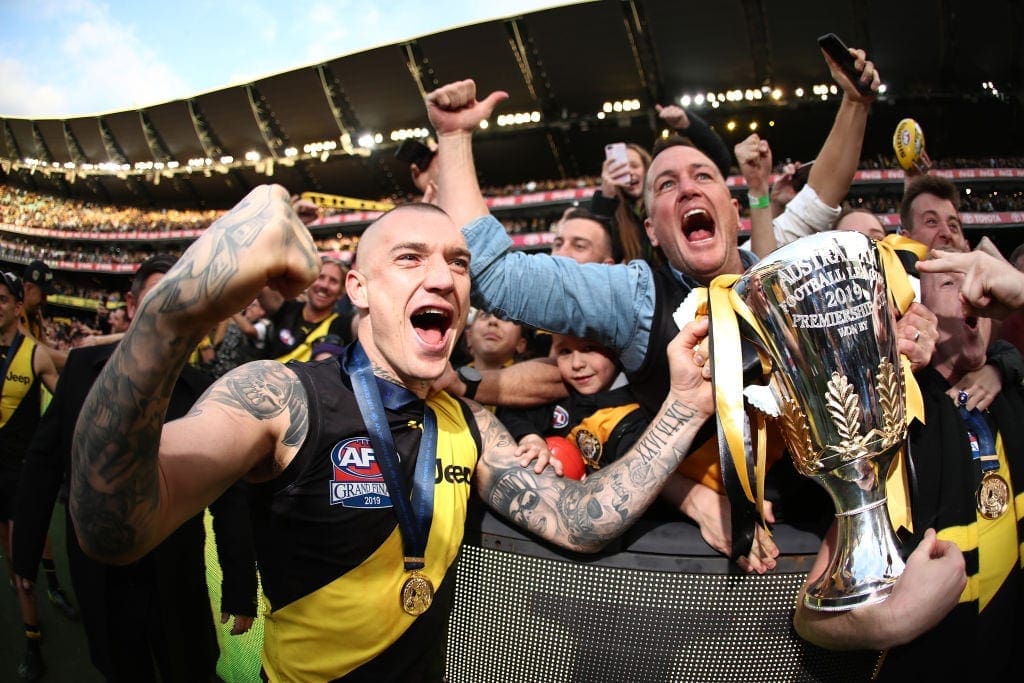 Byrne spoke with Belle Property Richmond principal director Daniel Atsis, who claimed that for a highly paid athlete like Martin with his plethora of sponsorship deals, his moves into the property market have been astute.
"We've always had a lot of people invest in here, got a large rental market and we're always able to rent them well," Atsis said.
"It's bread and butter sort of stuff and despite what's going on (with COVID-19) now is a great time to invest."
With a trio of the properties sitting within the bounds of the 3121 postcode, and the other pair just across the road in Abbotsford, Atsis claimed that although the collective's purchase of warehouses may raise a few eyebrows, the suburbs history suggests it is relatively unsurprising.
"Richmond is a bit unique, coming from an industrial area, a lot of it is commercial property and zoned very different," Atsis explained.
So, although Martin's days at Punt Road will end eventually, his legacy is likely to linger long in and around Richmond for some time yet.