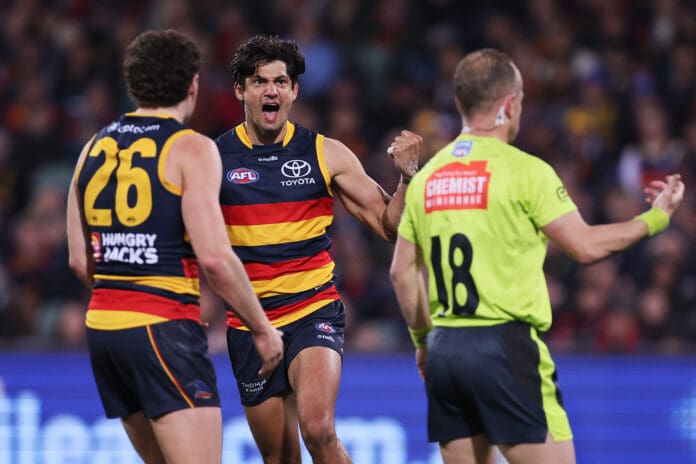 After Adelaide forward Shane McAdam officially submitted his trade request to Melbourne, various exchange ideas have been floated regarding the compensation the Crows' list committee will demand from the Demons.
While draft selections form the typical trade recompense, an understanding has developed that the Crows may request a mature-aged player in return for the livewire forward.
RELATED: CROWS CONFIRM FORWARD'S TRADE REQUEST
Herald Sun journalist Jay Clark reported last week that Adelaide could seek a solidified player in exchange for McAdam, though the Demons are unlikely to be willing to part with a difference-maker, leaving ambiguity around what the eventual deal will consist of.
We've explored three possible trade scenarios that result in McAdam donning Demons colours by the end of October.