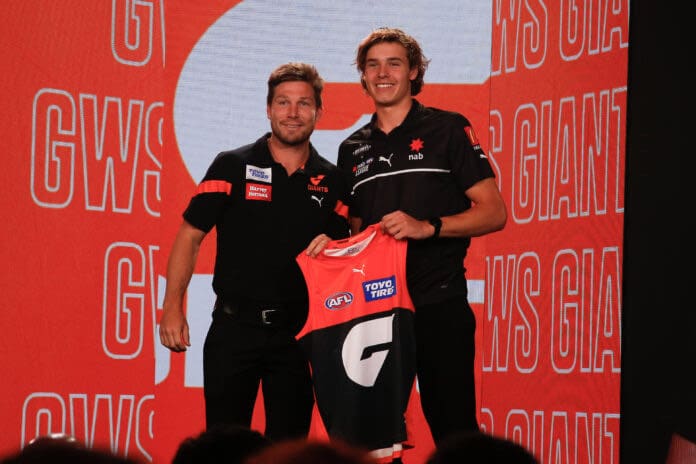 Number one draft pick Aaron Cadman says is ready to begin a new chapter after being drafted by GWS with the first pick in the 2022 National Draft.
The 195cm key forward was a standout in the NAB League, leading the competition with 34 goals.
Cadman couldn't contain his excitement about being drafted and said he is looking forward to a change of scenery when speaking to the media.
"(It's a) massive relief," Cadman said.
"I don't know, these feelings have subsided from super nervous to super excited and I've got this massive energy boost. I'm super fortunate that the Giants have taken me and I look forward to getting into it.
"It's really exciting and I can't wait. I think it will do good things for me. I like the idea of a restart, experiencing new things and meeting new people, so I can't wait."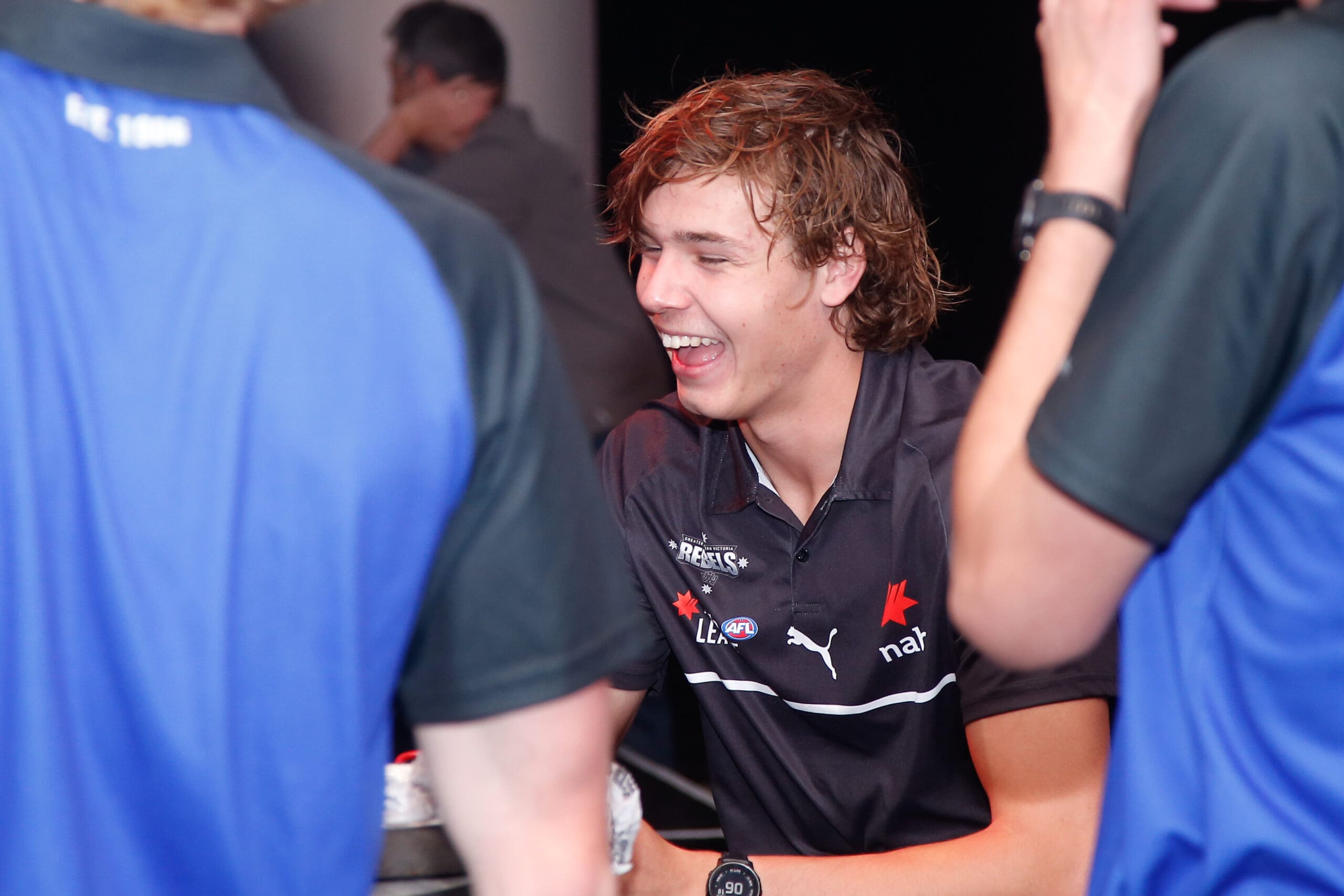 The 195cm key position forward is already drawing comparisons to Geelong superstar forward Jeremy Cameron for his athleticism and marking ability, with the Premiership Cat and former Giant playing a mentoring role in helping the 18-year-old.
"Jezza's (Jeremy Cameron) has been really good to me," Cadam said with an enthusiastic grin on his face.
"We've had a few coffee dates and he's been giving me a lot of insight. He's given me a bit of the footy side and out-of-footy stuff.
"Obviously, we're similar builds not the strongest blokes going around. So he's been giving me a bit of insight on how to use my body, body position stuff so that's been really good.
"Outside of footy he's been massive on having a release from footy, so getting your mind off things as he has his fishing and comedy. So I'm just trying to find that balance."
Cadman becomes the fourth number-one selection in the Giants' history and the first since Tom Boyd in 2013.
While clearly excited to have had his name called out so early in proceedings on night one, Cadman said he wasn't going to be caught up in the hyperbole of being selected first.
"I think it's really special. But at the end of the day, it's just a title," Cadman said.
"Obviously, there's a lot of pressure to it which I don't mind at all. That will help me make that into motivation and make me a better player. I'm just here to play footy and do what I do."