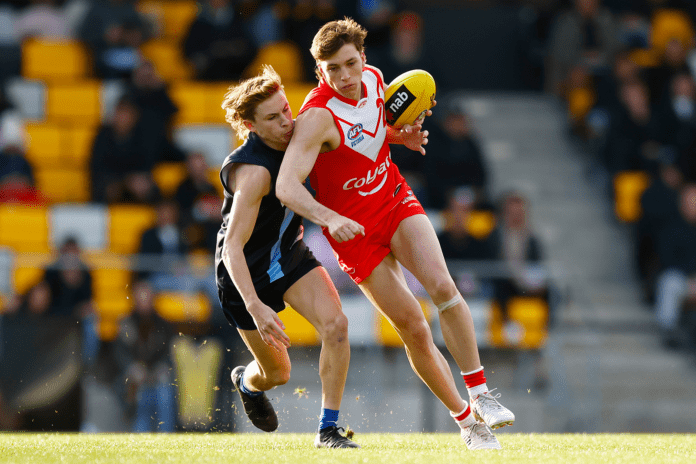 Bendigo Pioneers utility Harvey Gallagher has been touted as one of the leading draft prospects that are flying under the radar ahead of next Monday's National Draft.
Gallagher, who was overlooked at last year's draft and this year's mid-season intake, has only strengthened his chances of joining an AFL list in 2022 thanks to a move into the defensive third.
After plying his trade as an attacking midfielder for the first half of the year, Gallagher switched to a more defensive role for the Pioneers under senior coach Danny O'Bree to see his numbers and prospects saw.
Gallagher would average 35 possessions per game across his final five matches of the NAB League season to earn a call-up to Vic Country's side for their final match of the National Championships.
The switch saw Gallagher, previously noted as an inside midfield/forward utility, thrive with his run and dash out of defence.
While 2021 bore no fruit for Gallagher when it came to draft night, this year could be a different story for the 19-year-old as he again chases his AFL dream.
Speaking to Zero Hanger TV, Rookie Me Central draft expert and analyst Michael Alvaro noted Gallagher to be the prospect that might be flying under the radar as the draft nears.
"There are a couple, Harvey Gallagher is one who I rate so highly," Alvaro said.
"Danny O'Bree, he helped with that move for Harvey to shift to defence and he found his late-season form, which was super impressive.
"The numbers he put up were sort of (Nick) Daicos-like. Obviously playing a different position but he's kicking multiple goals from half-back, covering so much ground, his foot skills are great.
"So I think he's going to be a really good pickup and one who has a few different strings to his bow. He can still be a goalkicking midfielder as well or small forward."
Gallagher isn't alone in emerging as an underrated talent a week before the draft commences, with Glenelg defender Jakob Ryan seeing his name raised in first-round conversations.
Recently linked to Collingwood with their opening selection of Pick 16, Ryan could be one of the leading defensive options for AFL clubs to consider.
"Another one who's getting some attention lately is Jakob Ryan," Alvaro added.
"He's gonna be a pretty high upside player. His athleticism is great. But he uses the ball really well.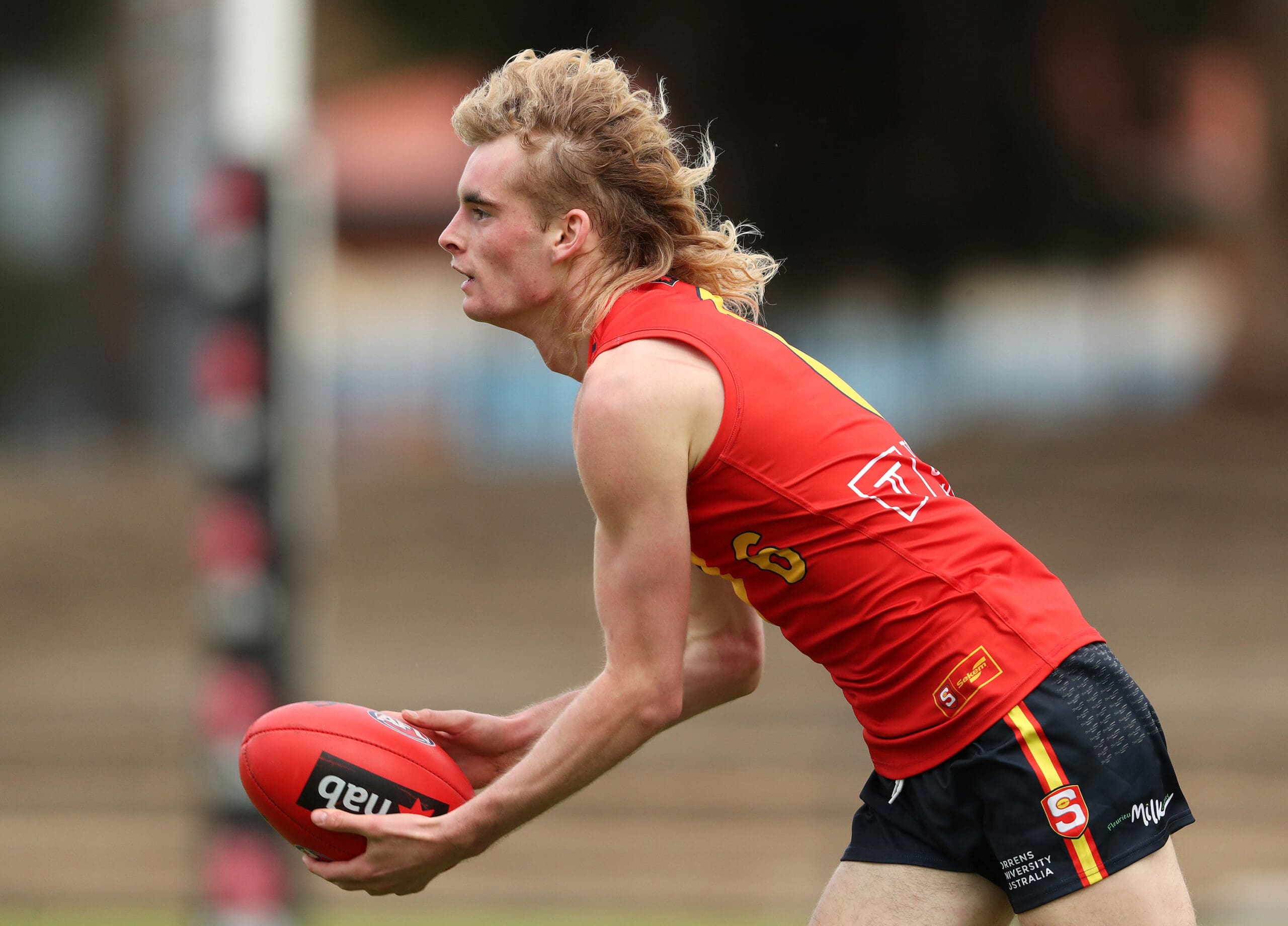 "He's definitely one that can provide that really good value."
The National Draft will commence next Monday night, November 28, and will take place across two evenings.
The Rookie Draft and Pre-Season Draft will commence next Wednesday.
You can grab a copy of the Rookie Me Central Draft Guide for FREE here.