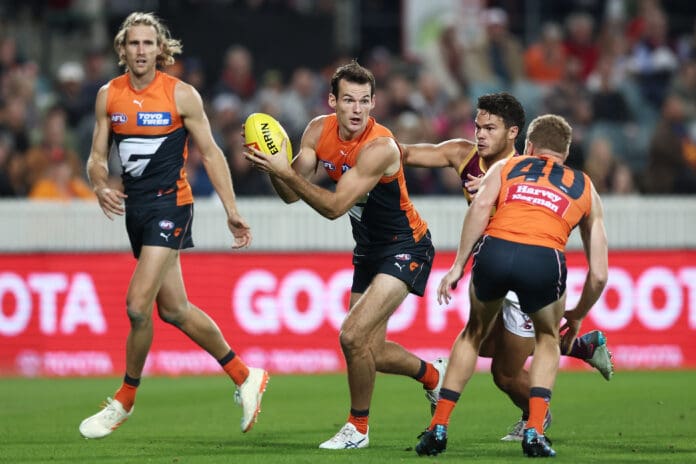 In what has been a very impressive rise into the top eight with just four games to go, GWS have fought from being in the bottom four to winning a club-record seven games in a row to now sit in sixth spot.
Their last loss came in Round 12 in a tight tussle against Richmond, losing by only six points. The Giants were sitting in 15th position with a record of four wins and eight losses and not much hope of making the finals.
At the conclusion of the club's last defeat, GWS averaged 82.3 points scored but conceded 93.5 points per game. Since then, the Giants have picked up their game with 84.7 scored points and 60.1 points conceded per game.
So who has led this incredible turnaround? Enter Sam Taylor and Jack Buckley.
Since injuring his hamstring back in Round 6, Taylor returned just after a comfortable win against North Melbourne the week before playing Fremantle at Giants Stadium in Round 14, where the Giants blew out the Dockers in a shock 70-point win. Whilst his performance on the day wasn't spectacular, his presence was felt enough to give the Giants the confidence to run over Justin Longmuir's men.
Taylor's numbers for this season have been incredible as a defender, averaging 14.3 disposals (above average), 2.3 tackles (elite), 8.3 spoils (elite) and 4.2 intercept marks (elite), placing him in the frame to be named an All-Australian later this year.
Since his return from injury, his numbers look like this; 15.6 disposals, 3.1 tackles, 11.5 spoils and 4.5 intercept marks per game. He has also only lost four contested one-on-one contests out of 32 attempts since returning, meaning he has won or equalled 87.5% of his contests since his first game back in Round 14. Through this, he creates 4.6 rebound 50s per game as well.
Scary numbers considering he has matched against Jye Amiss, Ben Brown, Mitch Lewis, Taylor Walker, Ben King, and Jamarra Ugle-Hagan across the recent period.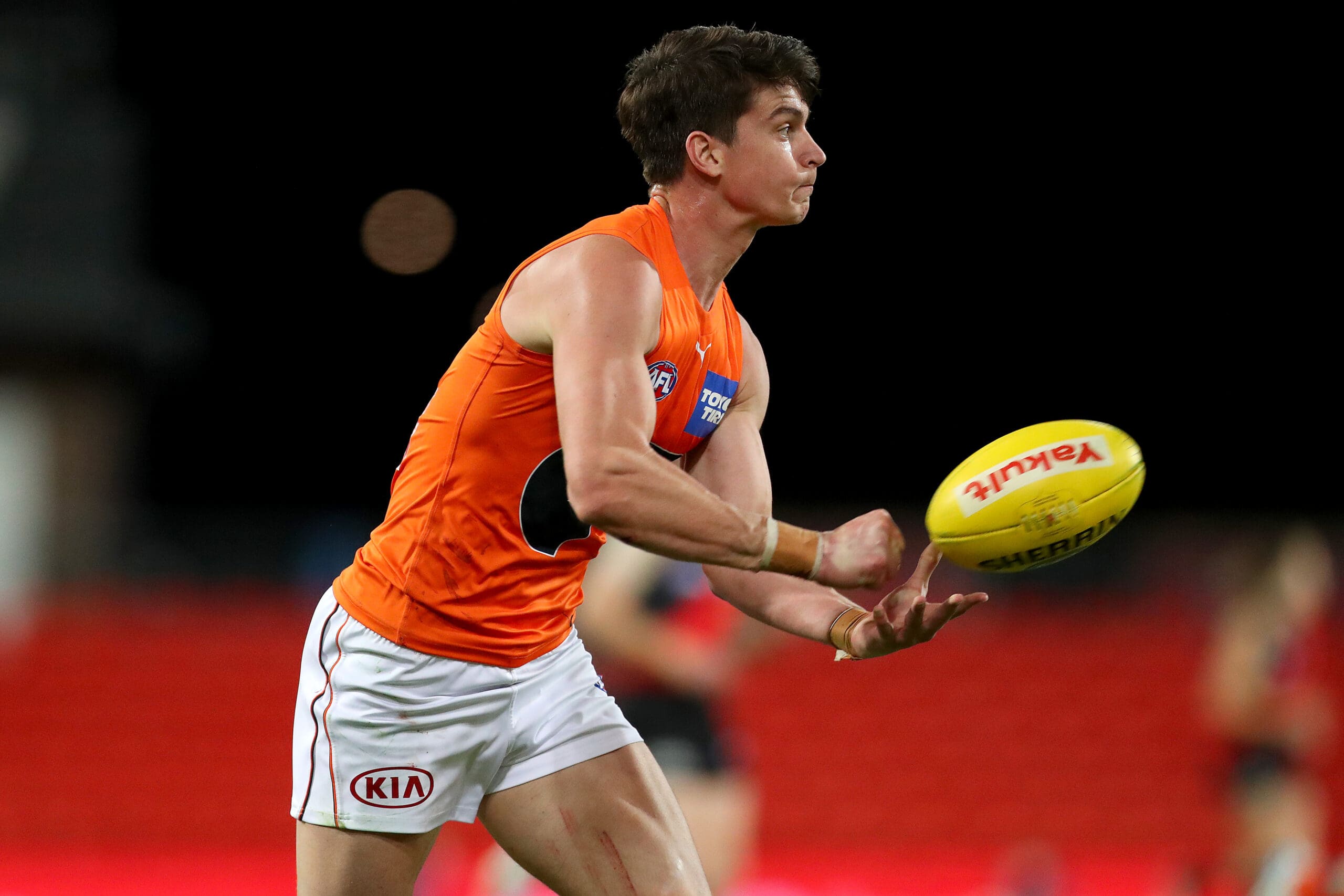 But his partner in crime in defence, Jack Buckley, has also been putting in some great numbers.
Buckley, who is having a career-best season, is currently averaging 13.5 disposals (average), 3.4 tackles (elite), 7.4 spoils (above average) and 1.8 intercept marks (average) per game. His role within the team has grown, especially during Taylor's absence for a large portion of the season.
Since the winning streak began, Buckley has averaged 12.4 disposals, 4.4 tackles, 6.8 spoils and 1.2 intercept marks per game. For one-on-ones Buckley has also been strong in that field, losing four from 22 attempts for a loss rate of just 19.19% of his contests. He also creates three rebound 50s per game.
While his numbers have remained nearly the same, his steadiness in the GWS defence whilst Taylor was out has continued since, becoming a reliable figure.
As a combined duo since Round 12, Taylor and Buckley average per game:
28 Disposals
7.5 Tackles
18.3 Spoils
5.7 Intercept Marks
Win 85.185% of 'one on ones'
7.6 Rebound 50s
With numbers like these, it's no wonder why GWS has risen from 15th to the sixth spot on the ladder.
The Giants have beaten:
Round 13: North Melbourne by a margin of 28 points.
Round 14: Fremantle by a margin of 70 points.
Round 16: Melbourne Demons by a margin of 2 points.
Round 17: Hawthorn by a margin of 13 points.
Round 18: Adelaide Crows by a margin of 14 points.
Round 19: Gold Coast by a margin of 40 points.
Round 20: Bulldogs by a margin of 5 points.
With wins against teams expected to be in the flag hunt, it is almost impossible to see how the Giants could miss the upcoming final series. They will have their work cut out for them next weekend against Port Adelaide in Adelaide before facing Carlton at Marvel Stadium in the last game of the home and away season.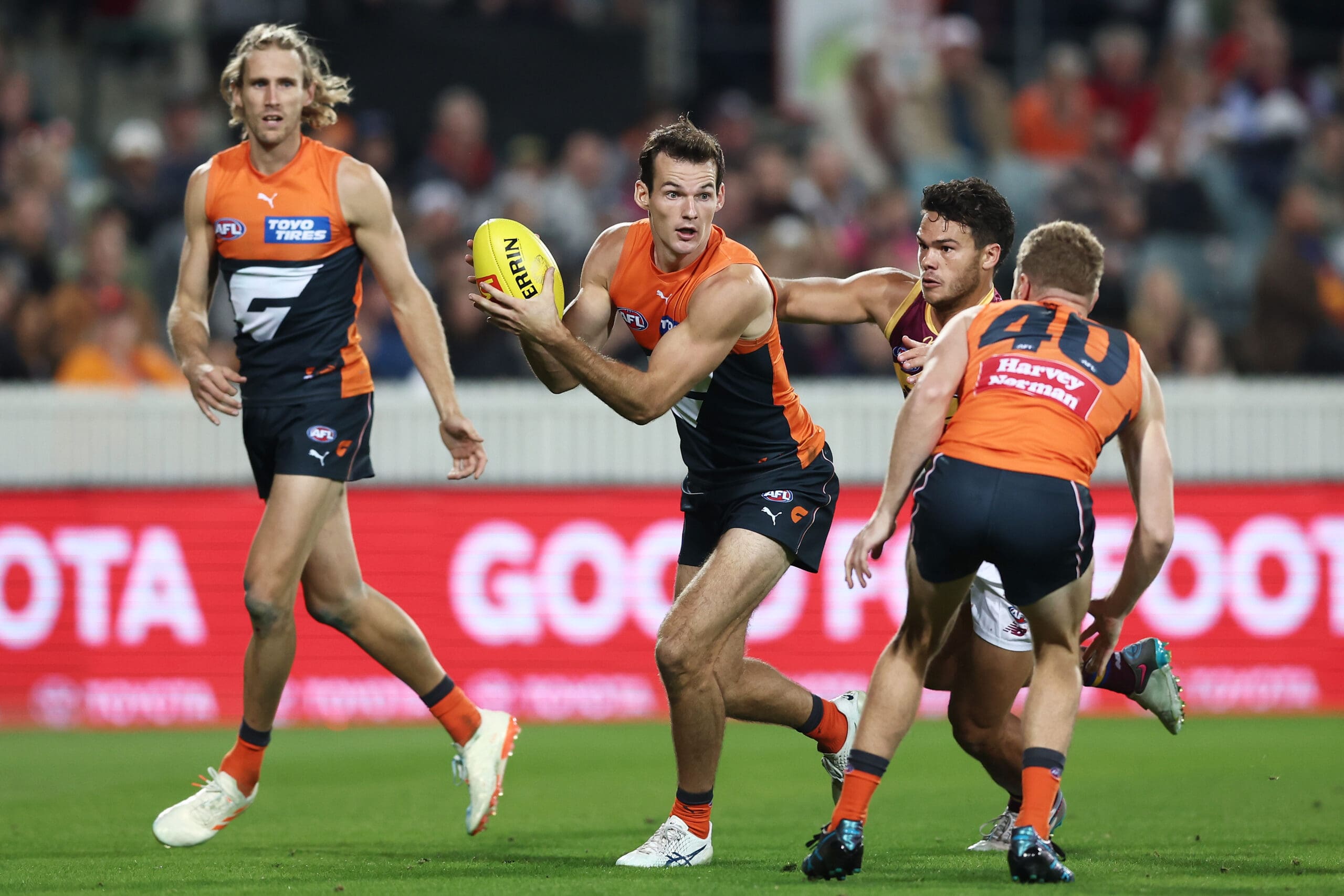 However, with the defensive effort by both Taylor and Buckley, both teams that like to score highly may find it a struggle and will have to try to find a way around it.
This weekend, GWS will play the Sydney Swans to take their winning streak to eight in a row at Giants Stadium.