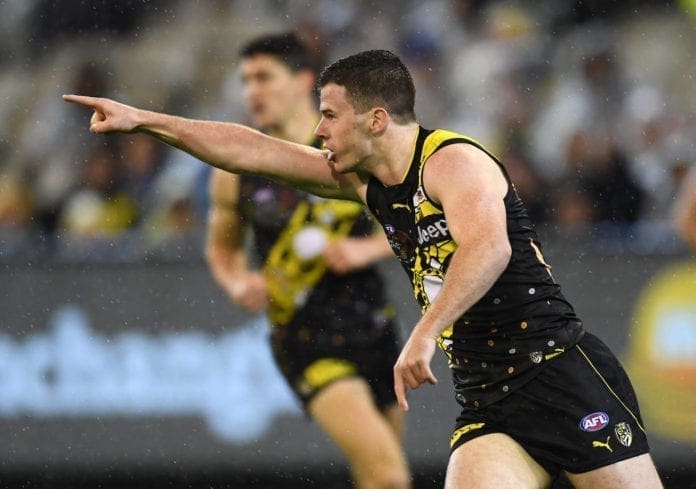 For footballing fanatics, the annual trade period is like Christmas - only with recycled toys.
The exchanged athletes may not come brand new in the box or with all of their working parts, but with careers that have already commenced and with runs on the board at previous clubs, most are known quantities.
Many of the names that will find themselves at new homes in 2021 have expressed a desire for a new start. Whilst others have been shopped and shipped against their wishes.
Irrespective of how they've found themselves on the verge of a filling a new locker and guernsey, they have been secured by their latest club to fill a need.
Some players on this list may not be the extravagant of those swapped across the last fortnight. However, they are those best equipped to have their new fans beaming from the get-go.
5. Braydon Preuss
With a troupe of classy names departing the Giants during the trade window, cynics may see Leon Cameron's list looking more Daihatsu than the proverbial Ferrari.
Although there may be an element of truth to this view, GWS list manager Jason McCartney unequivocally traded for the essentials rather than extravagant this year.
With a gaping hole in their ruck department following the retirement of Sam Jacobs and the declining output of Shane Mumford, McCartney orchestrated a trade to bring Braydon Preuss to his third club.
🚨 JUST IN 🚨 #AFL https://t.co/6dGxDwt9yx

— Zero Hanger (@zerohanger) November 10, 2020
Irrespective of the price tag paid (pick 31) and any personal thoughts about Preuss' potential ceiling, it is clear that the 25-year-old Townsvillian will finally be offered the first-string rucking job on an AFL list.
Despite modest career numbers of 8.8 disposals and 1.2 contested marks per game, it is 206cm behemoth's ability to win hit outs that has facilitated his move north of the Murray.
Opportunities have been limited for the former Roo and Dee, with Todd Goldstein and Max Gawn owning the roles at the respective clubs. Still, despite accruing just 18 games in four seasons, Preuss has averaged upwards of 20 hit outs in them.
With an opportunity to finally step out of the shadows and into the spotlight, expect to see Preuss go from strength to strength now he has been afforded the chance.
Also, if you're a fantasy football fan, consider the big man for your second ruck slot.