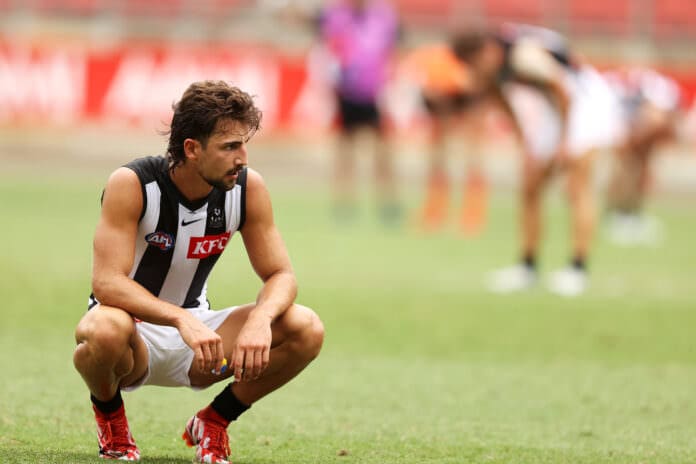 Collingwood will bounce back. That's inevitable.
If Collingwood has proven anything in their contemporary history, it's that they don't stay down long.
That's a strength, but in some ways, it's also a weakness.
One of the criticisms of Collingwood throughout their 'Colliwobbling' history is that they've often assembled valiant teams that have been courageous but not good enough to win on the big day.
Take 2018 as an example: an American basketballer, Mason Cox, was full-forward. A mature-age recruit rookied as a defender, Brody Mihocek, was centre-half forward. A flanker with an amazing leap, Jeremy Howe, was centre half-back, and the full-back was a utility flanker, in Tyson Goldsack.
Injuries played some part in the available personnel. Had they been fit, Lynden Dunn and Darcy Moore would've played. That addresses two of the four key positions. But let's not forget that Dunn was a Moneyball recruit, just as Jordan Roughead would be a year later – Collingwood's had to scrounge to find options.
This is not to besmirch any of these players. They've all been great servants of the club. And, if they're in any way found wanting, it's more because they've been forced to try to carry a position not wholly compatible with their abilities, rather than a lack of talent or commitment.
I cite these names to illustrate a methodology at Collingwood – Collingwood cobble together sides that usually feature a handful of genuinely elite players, some good players around them, and then a lot of role players. It seems that often, players are asked to pinch-hit and hold down important positions.
So often, it's about work ethic and spirit, rather than some incisive system. Perhaps this is symptomatic of the personnel available, so it becomes this self-perpetuating cycle.  Even the AFLW side displays the same construction.
DOWNLOAD YOUR COPY OF THE AFL SEASON GUIDE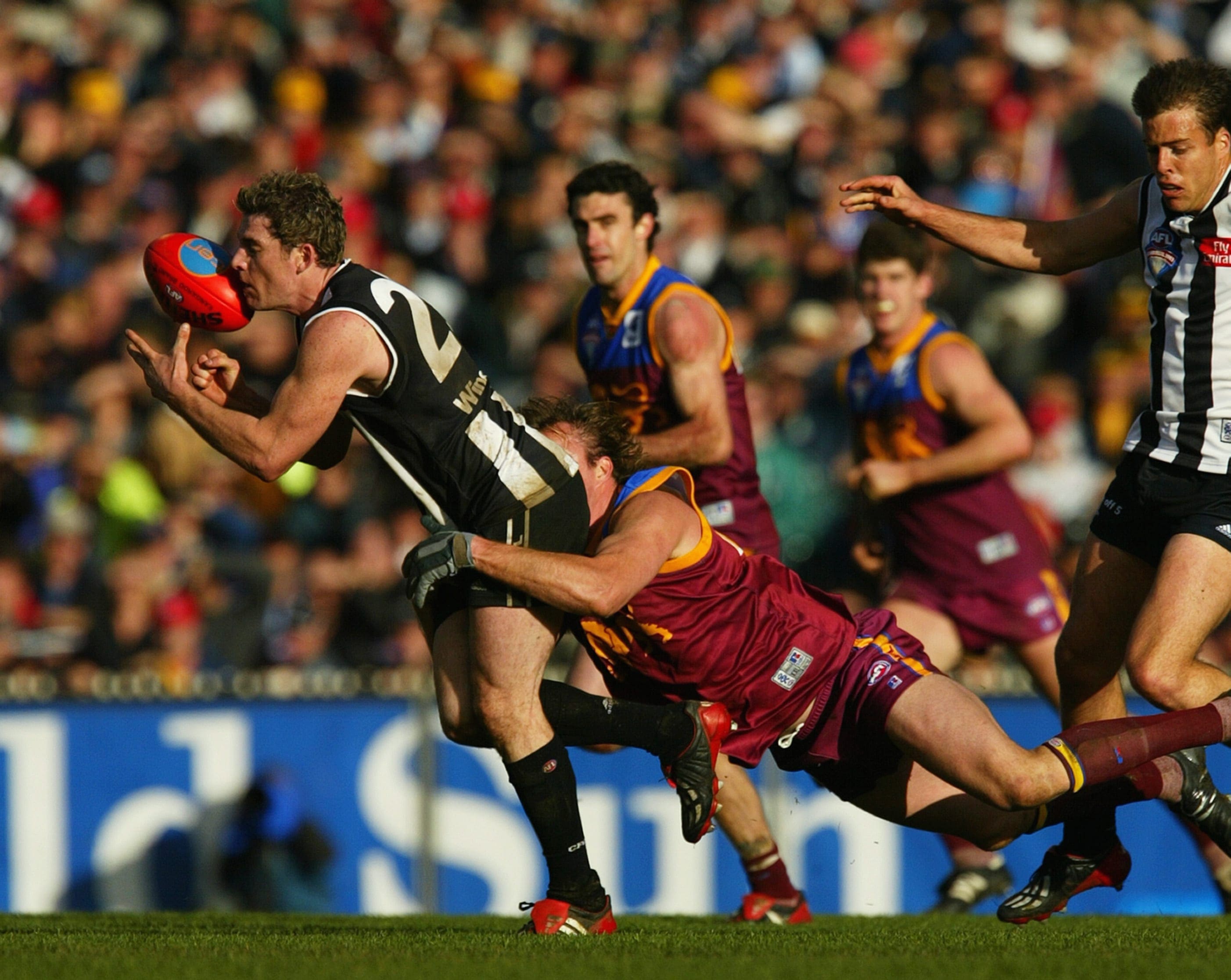 Collingwood's 2002–03 AFL sides were a little different. They had a good spine in 2002, but only one elite midfielder (Nathan Buckley), some very good midfielders, so-so rucks, and a lot of fighters punching out of their weight division.
As far as 2003 goes, Mick Malthouse should, in fact, be awarded some prize for hauling that squad anywhere near the finals, let alone the grand final. But Malthouse was extraordinary in extracting every bit of productivity from role players. Often, his sides were the sum of parts. They were workman-like and won through industry.
Go back to 1990, and Collingwood's full-forward was their winger, Gavin Brown. Brown's underrated as a star but had to play as an undersized key-position talent. By 1990, Brian Taylor, a genuine full-forward, was on the way out due to arthritic knees. Ditto with their centre-half forward in Craig Starcevich. Half-back flanker, Gavin Crosisca, also pinch-hit there. Fortunately, they had some guy named Peter Daicos in the forward half.
The Tom Hafey grand final sides of 1977, 1979, 1980, and 1981 were similarly pieced together. They had opportunities to nab big names, such as Bernie Quinlan. Nope. It was about playing for the pride of the jumper.
While (later) there was some good tactical recruiting (notably Mark Williams and Michael Taylor for 1981), the sides still lacked the overall talent to overcome powerhouses such as Carlton (who won flags in 1979, 1981, and 1982) and Richmond (1980). These are teams that had stars on every line.
Collingwood decided to embark on a rebuild in 2020 following their infamous fire sale purge, which saw the exits of Adam Treloar, Tom Phillips, Jaidyn Stephenson, among a host of other players who retired (e.g. Ben Reid, Travis Varcoe, Dayne Beams), or were moved on (James Aish, Matthew Scharenberg, etc.).
They traded into the 2021 draft, but failed to find the currency they wanted, which meant they couldn't get into the top 10 the way, say, Essendon did when Joe Daniher, Orazio Fantazia and Adam Saad left the club.
It remains to be seen just how good the likes of Oliver Henry, Finlay Macrae, Reef McInnes, Caleb Poulter, etc., will be. COVID-interrupted third-tier competitions mean judging talent has been hard, so some talent worthy of being top ten might've slipped lower into the draft.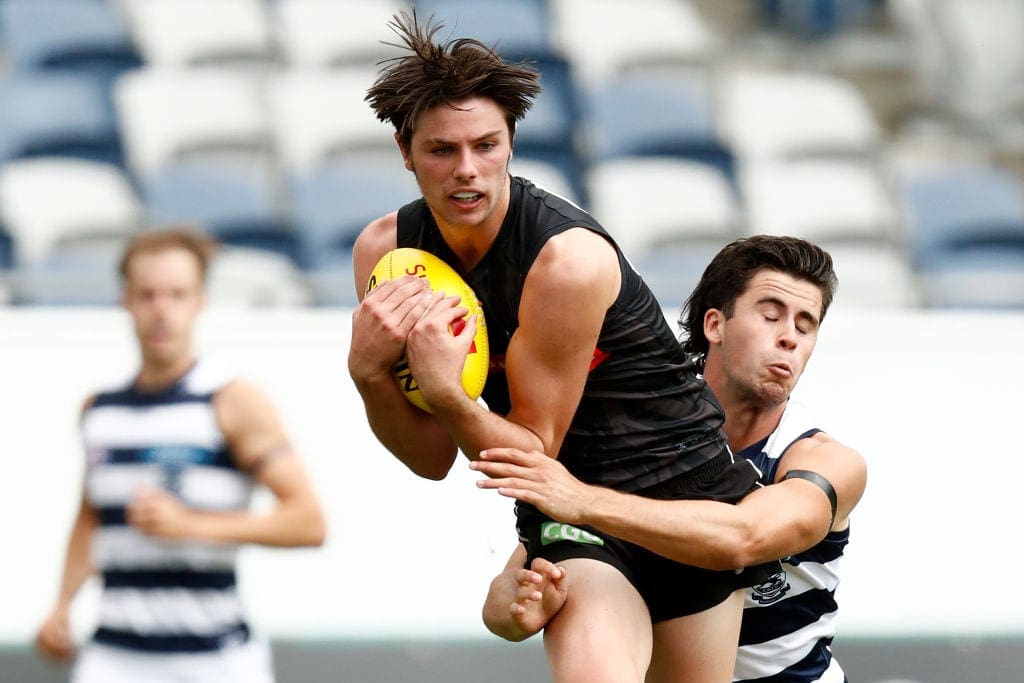 As it is, there are always diamonds who DO slip through to the lower picks. But Collingwood would have to hope that they netted a few to compensate for a draft hand that was more about the quantity of picks rather than quality of picks, and which was patched together to address a lopsided list that had been torpedoed by an insane salary cap strategy.
Most recently, they've taken Nick Daicos at Pick 4 – a kid rated as one of the best young talents in the country – but then again had to scour the lower ends of the draft. They also actively traded for needs.
Meanwhile, you have players like Scott Pendlebury, Steele Sidebottom, Jeremy Howe, and Jordan Roughead in the twilight of their careers. Going into the new season, the likes of Jamie Elliott and Brody Mihocek are 29, and Taylor Adams, Brody Grundy, and Jack Crisp are 28.
So even while they're ushering in the next generation, they have to factor in the exodus that has begun, with more players who'll follow. These players might have long careers. However, when players get to that thirty mark, the end can come abruptly and unexpectedly.
This isn't like the transition from the 2002–03 squads to the 2010 squad. Back then, players such as Nathan Buckley, Scott Burns, Paul Licuria, James Clement, Anthony Rocca, Shane Wakelin – among others – were cornerstones of those 2002–03 grand final assaults and gradually phased out in the lead-up to 2010.
But during that period, Collingwood had some great draft hands, and netted the likes of Dale Thomas (pick 2), Scott Pendlebury (pick 5), Ben Reid (pick 8), Nathan Brown (pick 10), Steele Sidebottom (pick 11), and through trading grabbed Luke Ball, Leigh Brown, and Darren Jolly.
DOWNLOAD YOUR COPY OF THE AFL SEASON GUIDE
That was on top of guys like Beams (pick 29), Travis Cloke (F/S), Heath Shaw (F/S), and Dane Swan (pick 58), who retrospectively would be considered top 10 picks. Alan Didak (pick 3) was already there. Leon Davis (although he didn't play in the 2010 premiership) would've also gained draft appreciation in retrospect.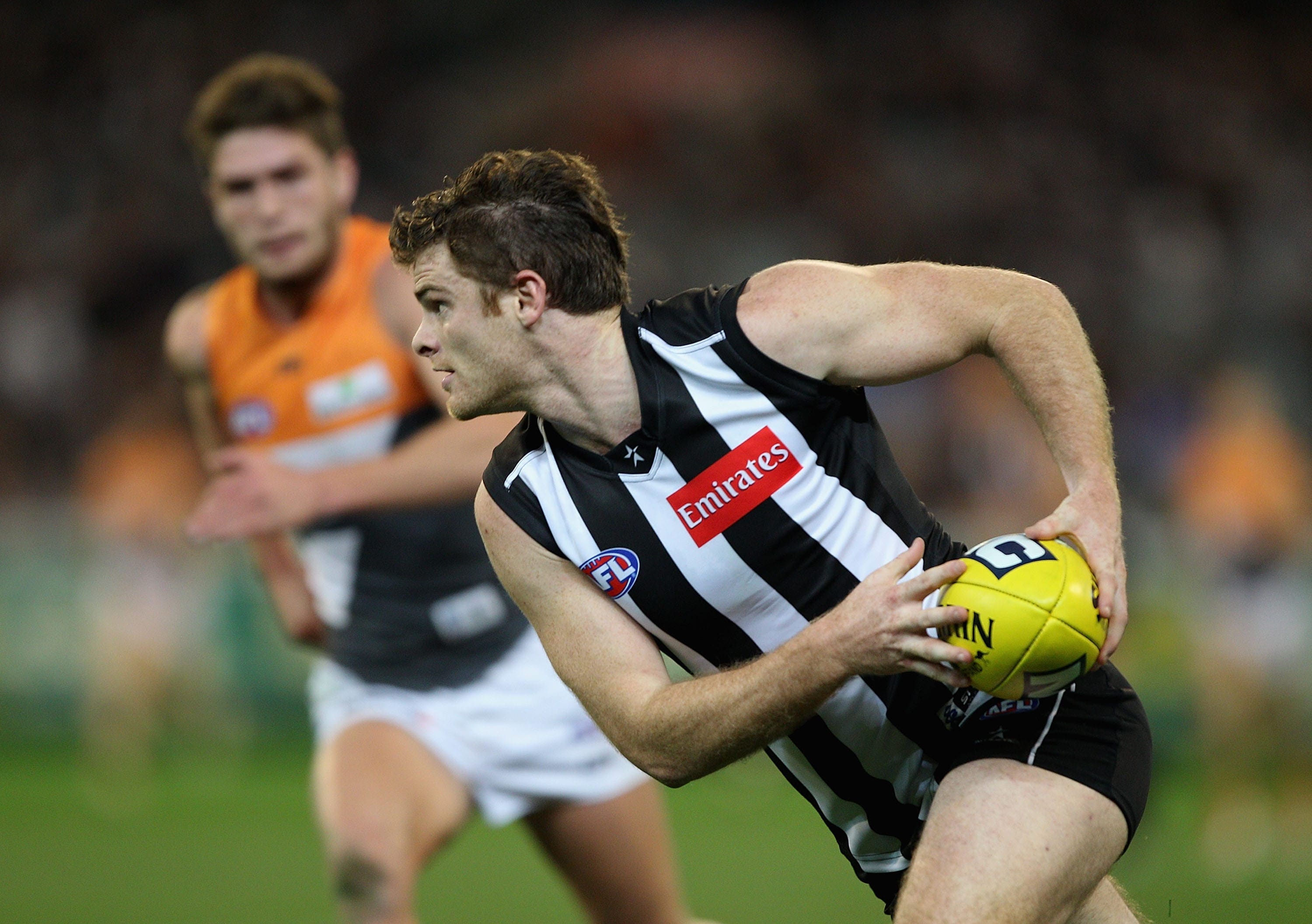 That's a lot of top-end talent that came in and not only ushered a new era for Collingwood, but improved on what had come before them. Even the role players had genuinely exciting assets, such as the dash off half-back from Ben Johnson and Heritier Lumumba.
Consider it: Collingwood has enjoyed just one era (2010 – 11) in the modern game where they assembled a side that genuinely addressed the needs of a spine, mids, and rucks, and had a surplus who could rotate through flanks and pockets, rather than be forced into key roles.
They were fortunate with priority picks, that several players genuinely became elite (or were elite during that premiership year), and that they nailed so many of their choices.
I've loved all those Collingwood sides that took a swing at premiership glory. I've gone into every one of those grand finals thinking Collingwood could win them and, to this day, still think that we should've stolen a handful.
It's no surprise when Collingwood got the list management right, when they put together a side with genuine talent in key roles, they dominated throughout 2010, one half in the 2010 grand final draw aside.
I know Collingwood will bounce back. They do have a plan and have attacked the drafts and the most-recent trade period judiciously. There's a lot of exciting talent there.
But, Darcy Moore aside, who are the key position prospects? Will Kelly (who has a question mark hanging over his durability), Ash Johnson, Aiden Begg, and Nathan Kreuger are all lower draft picks. It's statistically proven: the best key forwards come high in the draft. I'm sure they could all become good players. But will they be great?
Jordan De Goey could be a freakish talent, and Nick Daicos is expected to be, but is that enough class in the midfield? This is where losing that pick 6 on Jaidyn Stephenson hurts – they would've hoped a pick that high (whether it was Stephenson or somebody else) would become a ten-year player, rather than be lost as an afterthought. The same applies to Adam Treloar, who cost them two Pick 7s.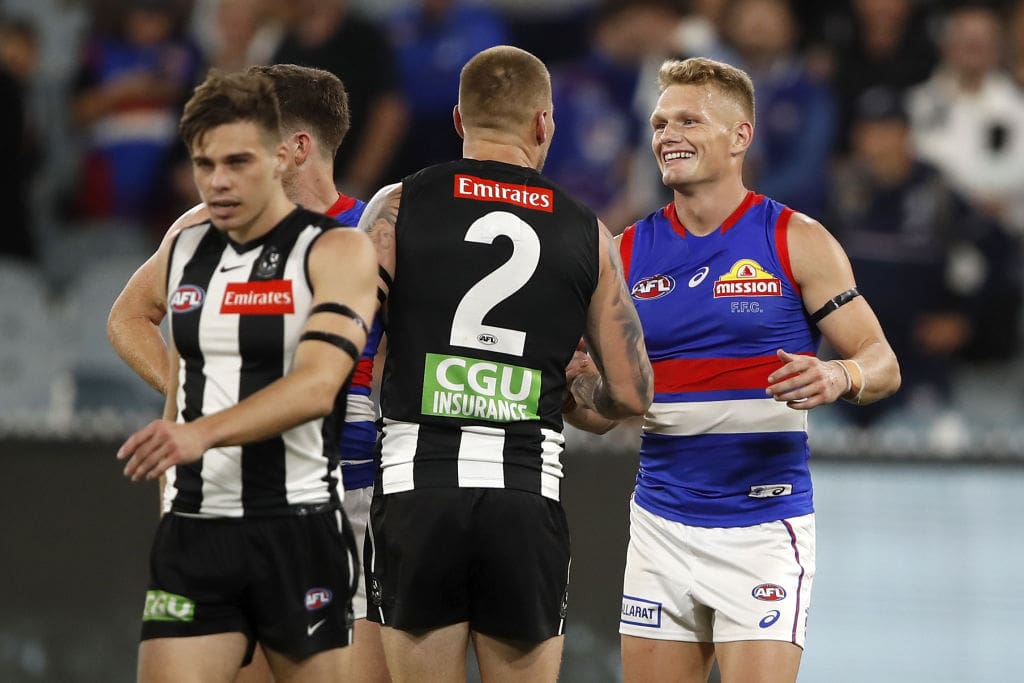 The rebuild is still underway, but the concern is that in trying to mollify support, unrest and satisfy club pride, Collingwood will rise too quickly, and field yet again a good competitive side that won't have the pedigree to win on the big day.
It's happened before. Repeatedly. Are they setting themselves up to see it happen again?
It's a question Collingwood must ask themselves: is their strategy and their projection (surely they'd have some idea about the timetable of their turnaround) going to be good enough to win a flag?
Or will it be only good enough to get them there only to lose to some better-credentialled side?
Collingwood needs to be honest about how they see themselves and whether a quick rebound is actually what they need, or whether playing for development might not be a better strategy.