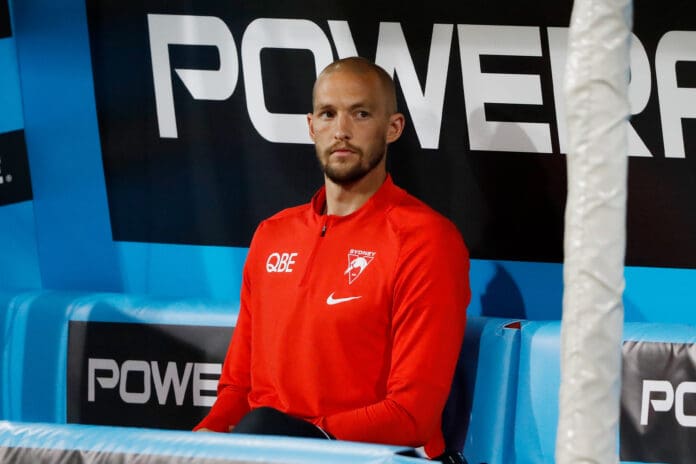 Sydney are expecting hampered veteran Sam Reid to play in Saturday's AFL Grand Final, despite suggestions a late change could be made due to an adductor injury that has limited the forward's build-up to the season decider.
Reid held his spot in John Longmire's 22-man side on Thursday night, with concerns over the ailment that saw him subbed out of last weekend's preliminary final win leading many to believe the 30-year-old would be the unlucky omission.
However, in a surprise selection twist, the Swans not only named Reid, but young tall Hayden McLean was named for his first game since Round 8 - replacing former first-round pick Logan McDonald.
The call kept eyebrows raised however, with many still believing McDonald could be an 11th-hour inclusion for the Swans and take Reid's place.
Those suggestions have been dashed by Sydney assistant Ben Mathews, with Reid even hopeful of featuring in the second half of the one-point win over Collingwood last Saturday despite carrying the injury.
"Yeah we expect him to play, absolutely," Mathews told RSN of Reid's chances on Friday.
"He did everything he needed to do yesterday training in Sydney, pulled up well this morning. Expect 'Reidy' to play.
"He came off early at halftime last week, [he] felt like he could keep going, but obviously we were in front and the risk was he did more damage.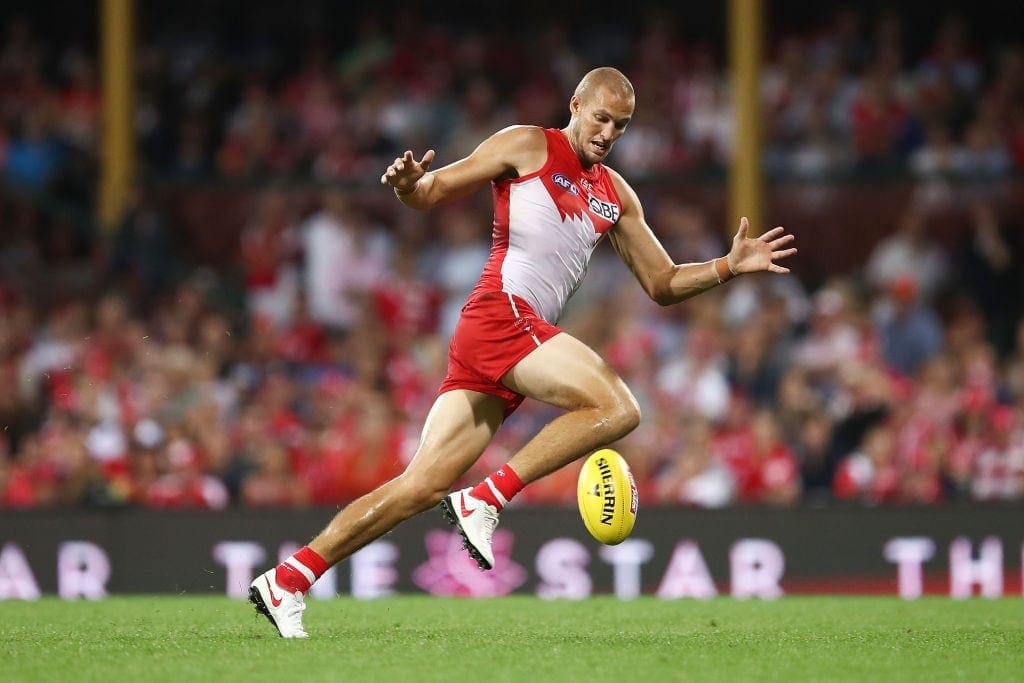 "The risk against that was we lost the game and we didn't get to play this weekend. So thankfully we got through and at this stage he's ready to go."
While McLean's addition to the side will be sure to buoy the young attacker, McDonald has been left devastated by the news he's likely to miss out on a place in the grand final.
But his chances as a medical sub remain strong, with McDonald in the mix to man the interchange at the first bounce.
"He definitely comes into calculations to be sub," Mathews said.
"Obviously if for whatever reason 'Reidy' pulls up poorly tomorrow he's absolutely in the mix to come straight back in.
"Clearly he was disappointed not to be in the 22 named last night. He's devastated. He's such a terrific young fella. But he's taken it well.
"He's keeping his head up and being a positive influence around the group, but deep down he'd be hurting.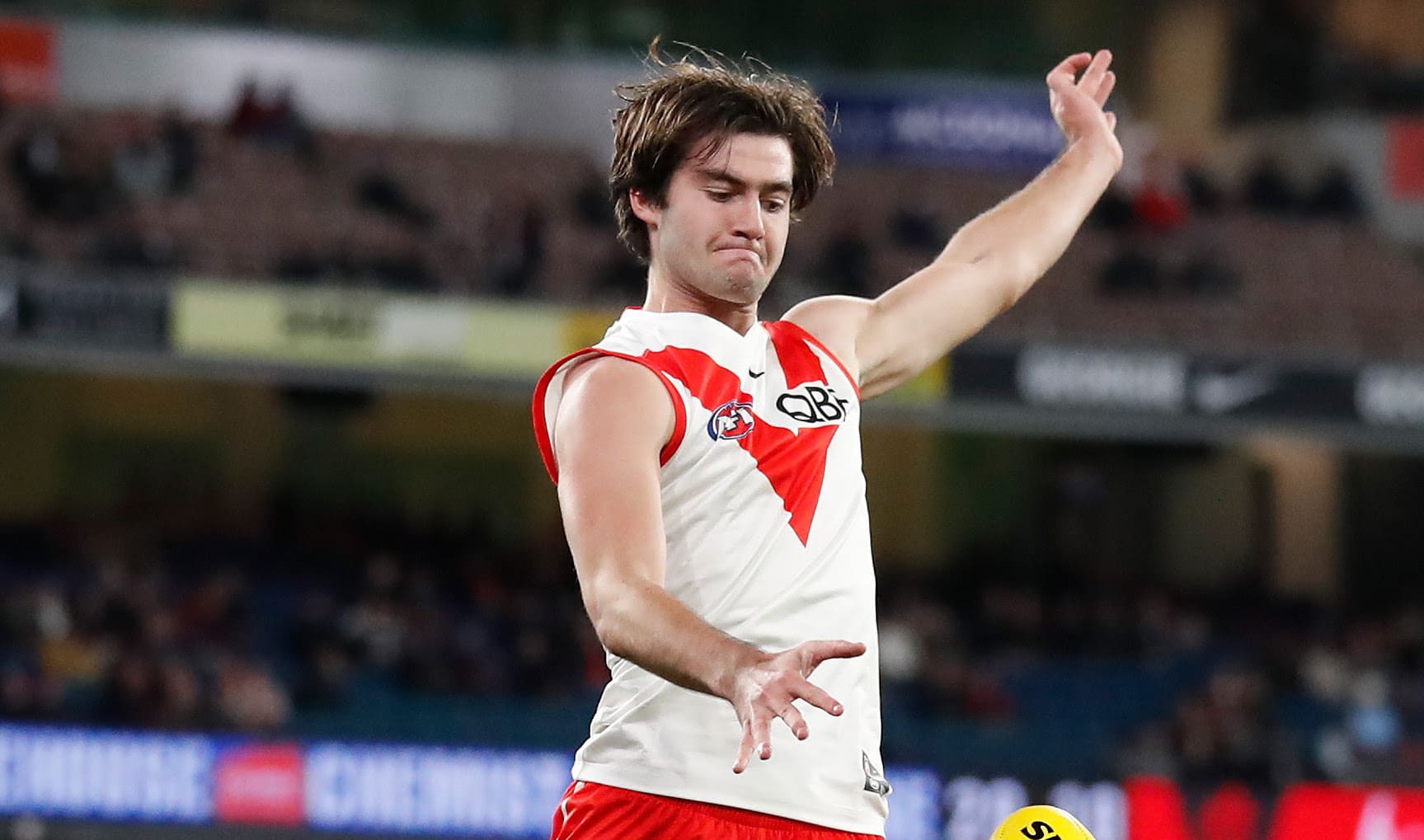 "We're devastated for him but it's one of those selection calls that are really hard to make, but we felt it was the right one."
McDonald is joined by Braeden Campbell, Harry Cunningham and Will Gould among the emergencies for the Swans.
Sydney and Geelong will confirm their finals squads and medical squads at 1:30pm (AEST) on Saturday.