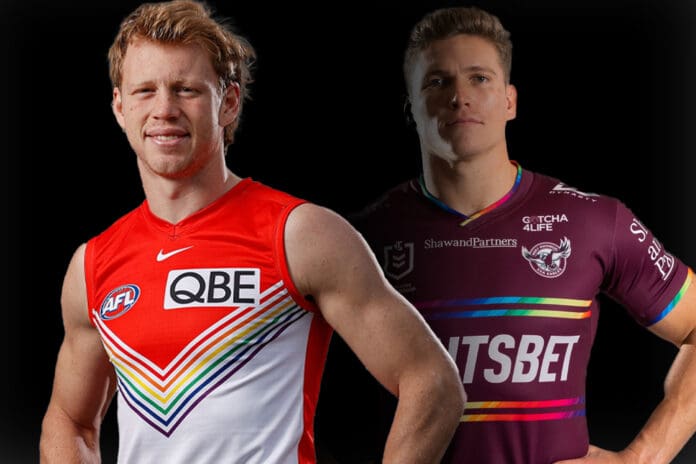 Sydney Swans co-captain Callum Mills has spoken on the honour the club and its players have in wearing their pride jumper, noting the importance "that anyone can feel safe coming to our games and be part of our support network".
This week, NRL club the Manly Sea Eagles unveiled their inclusive jersey for Thursday night's match against the Sydney Roosters, the first of its kind in the competition's history.
The Sea Eagles were met with an uproar from several players, who have taken a firm stance in deciding not to pull on the jumper due to its symbolism.
But despite the internal backlash from seven senior players, mostly due to their religious beliefs, the Sea Eagles decided to continue with the cause and will wear their 'Everyone in League' kit against the Roosters without almost half of their starting side.
While Manly have garnered widespread support for their decision to have the seven players stood down for this weekend's action and remain committed to the jersey, debate has been sparked in the wake of its release.
When questioned on his own club's pride jumper and its significance, Mills said that inclusion and support are critical in having fans feel welcome to support the team they love.
"From the club standpoint, we are really proud that anyone can feel safe coming to our games and be part of our support network, our supporters, our fans, that anyone can feel safe coming to our games," Mills told media this week.
"That's the biggest message I want to put across is everyone's welcome and we respect who anyone is to be honest at our games."
The Swans have been a key feature in the AFL's annual Pride Game against St Kilda since its introduction in 2016, with Sydney claiming the Australian LGBTI Award for their Community Initiative/Charity work three years ago following their role in the 2017 fixture.
Swans chief executive Tom Harley echoed Mills' comments, stating his pleasure for the club to be a leading representative for the LGBTIQ community in Australian sport.
"Our pride guernsey reflects the importance of being an inclusive club and we want everyone to feel welcome at the football," Harley said
"We're thrilled to introduce our new pride guernsey which reflects on our connection and commitment to the LGBTIQ community."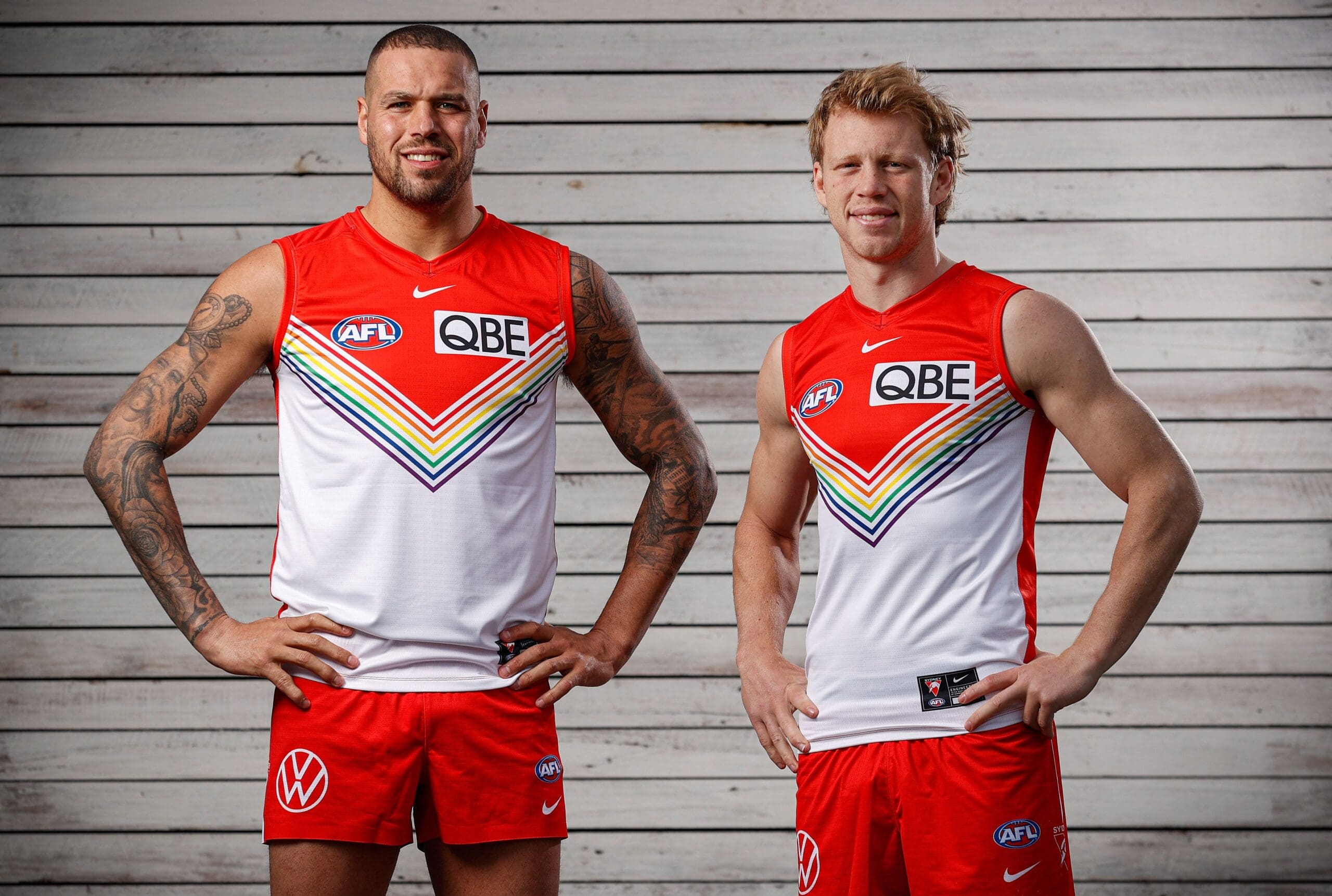 Sydney and St Kilda's 2022 Pride Game came in Round 15, with the Swans winning to the tune of 51 points in front of 31,513 fans at the SCG.
All 18 AFLW sides are set to release pride guernseys in the coming months, with the league's Pride Round taking place in October.