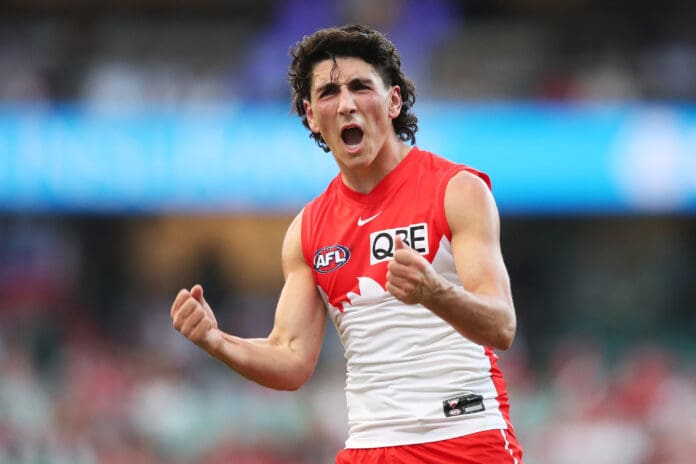 Sydney Swans coach John Longmire has confirmed that duo Justin McInerney and Harry Cunningham should be back to face Essendon on Saturday, should they have no issues upon leaving the league's health and safety protocols.
The two were forced out of the side that dominated St Kilda on Saturday night after entering the protocols, but are expected to exit on Thursday, Swans coach John Longmire told media on Monday.
"Yeah those guys should be available," Longmire said.
"We'll see how the week progresses but at this stage we expect those guys to be available."
While the pair are expected to feature, Longmire wouldn't confirm if Peter Ladhams would make a return to the senior side following his one-week suspension when the Swans travel to Melbourne to take on Essendon.
"It's good to have Peter available again," Longmire said.
"We'll see how he pulls up during the course of the week and see what mix we need to take on the Bombers on Saturday."
Longmire touched on the hot topic of discussion following the weekend's action, asked if he supported a send-off rule being introduced into the AFL.
"I think first and foremost, we have to make sure we don't react to one incident," Longmire said.
"I think if we are going to go down the path of looking at that there needs to be some some more research put into how many times it happens and the impact of it.
"And to just come off the back of one incident and to be a bit reactionary, I think is not the way to go. We need to just have a bit of a deep breath, see if it's a real issue or not. First and foremost, before we talk about supporting it or not."