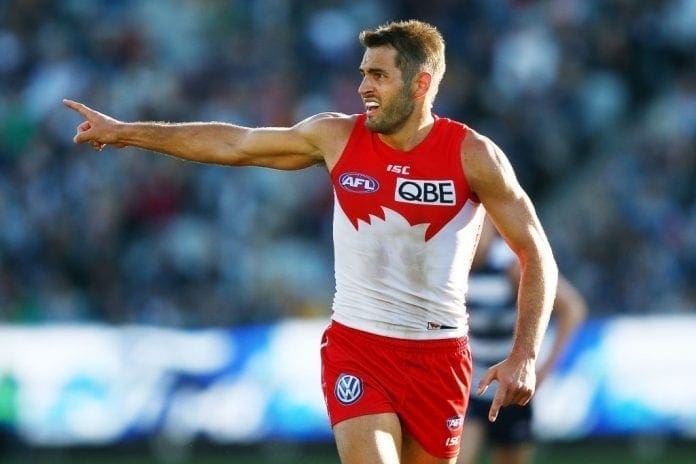 Sydney coach John Longmire isn't conceding the Swans' premiership chances just yet, despite a shock loss to Essendon in Round 16, confident that the club can bounce back on Friday night.
Speaking to the media on Monday, Longmire admitted that the Swans needed to be more consistent as the sit eighth on the ladder with a 9-6 win-loss record.
"I think we're still striving for that consistency. Before the weekend's game we had won three out of four. We lost the game against Port and we didn't take our chances on the weekend when we needed to," Longmire said.
"This week is pretty important. There's nothing bigger than this week as far as our preparation today."
With a clash against the 10th placed Bulldogs looming, Longmire said he was aware of the effect each game could have on the club's standing.
"(The ladder permutations are) always relevant, but we don't focus on it as a footy team," Longmire said.
"We know it's important, but nothing is more important than getting your process right, and that's what we've always done at the footy club ... focus on things we can control.
Longmire confirmed that Isaac Heeney is "all good" after suffering a suspected quad injury during the loss, with the senior coach indicating that the star will be right to front up on Friday night.
"He's pulled up fine. He's all good. It was a knock that he received during the course of the game, he looked after it really well afterwards and he looks okay today so he should be fine this week."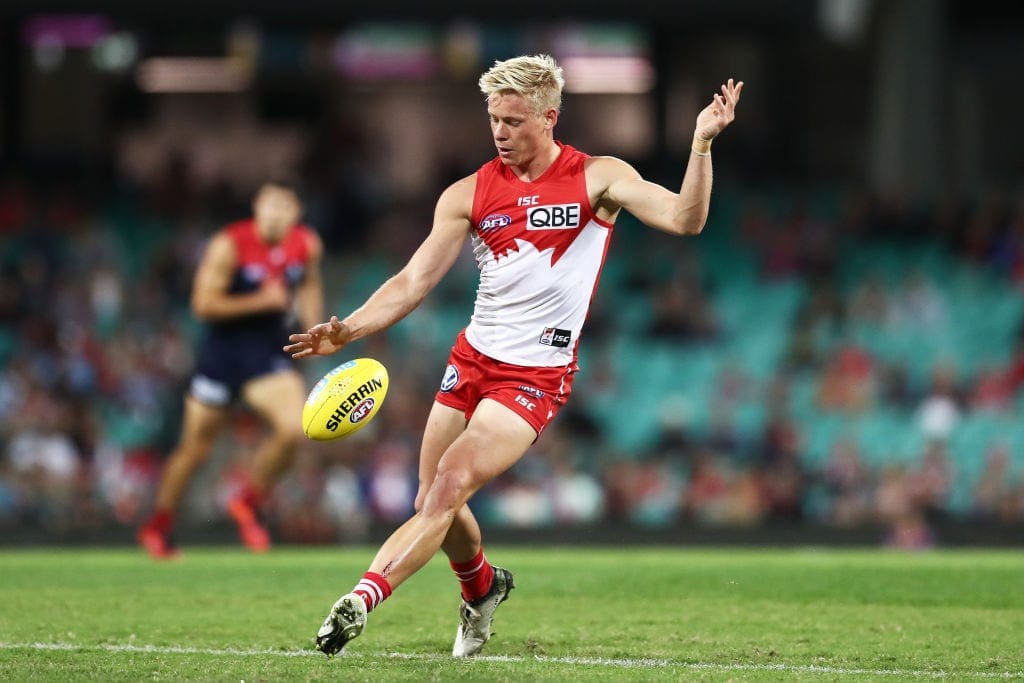 Longmire also provided an update on veteran Josh Kennedy, who has been sidelined since Round 10 with a hamstring injury. 34-year-old Kennedy is nearing a return, with Longmire confident should he get through training this week he will be set for a recall, either at AFL or VFL level.
"We'd like to see how his training progresses this week. There's a couple of important steps he's still got to make in the ramp up," Longmire said.
"He has been training for a couple of weeks doing ball work, but this week is an important week for him, so we'll see how he goes.
"It's just a matter of us and the medical staff sitting down and working out this week whether he's done enough to be able to play or if he needs another week, so we'll work that out later in the week."
The Swans will face the Western Bulldogs at the SCG on Friday night, before fixtures against Fremantle, Adelaide and GWS in the coming weeks.
With the Saints sitting in ninth position behind on just 8.9%, the race to secure a finals spot with just seven rounds left is tightening.