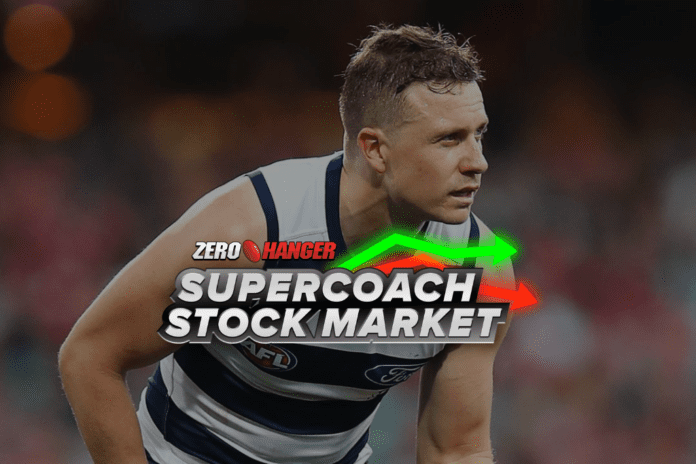 The bye rounds are finished, and owners would be relieved that there is no best 18 setup anymore.
Owners will look to be getting their teams full strength for the last nine rounds of the season, so check out below to see who to trade in and out, potential rookie downgrades, and point of difference players that may fly under the radar of rival coaches.
TRADE IN
Tom Stewart [DEF][$559,100]
The All-Australian Cats defender continues to deliver week in and week out for the 35% of Supercoach owners, but if you don't have him yet, then he is the perfect finishing touch for your Supercoach backline.
Currently averaging 108.8 points on the season, and a three-round average of 123, it would be silly to leave him out of your backline.
TOM STEWART
Defender
Geelong

SUPERCOACH STATS

107.6
Average Score

$557,300
Price

112
Breakeven
Tied the intercept mark record in a single game against the Bulldogs last week with 10, and hasn't dropped below 20 disposals in any game this season, he is the definition of reliant and for the 65% of teams that don't have him, then you're missing out.
Jordan Ridley [DEF][$456,100]
Another reliable defender for your Supercoach backline, and although he is already in 35% of teams, he is at a ridiculously cheap $456k which should be very enticing for the owners who don't have him.
The Bombers defender is currently averaging 100 points per game [offset with a 31 in round 5 due to injury]. Hasn't been in amazing form recently with a three-round average of 85 but had a great bounce back game on the weekend with 111 against the Hawks.
JORDAN RIDLEY
Defender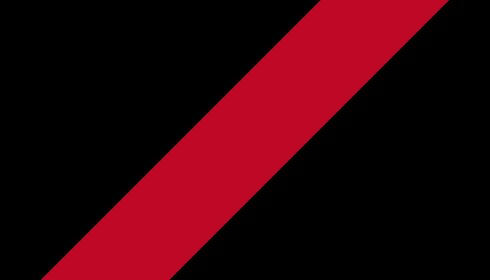 Essendon

SUPERCOACH STATS

98.7
Average Score

$460,900
Price

82
Breakeven
Was priced at close to $600k after round 4 averaging 133 points per game, so there is huge scoring potential. Definitely trade in this week or next as it will be the cheapest that Ridley is all season.
Josh Kelly [MID][$592,800] 
The classy Giants midfielder has started to hit his stride in 2021. A five-round average of 120.8 points per game and a seven game streak of at least 100 points, Kelly has been very damaging and has flown under the radar, only in 16% of teams which is quite low considering his high talent.
SUPERCOACH STATS

0.0
Average Score

$0
Price

0
Breakeven
Look to get him in to bolster your midfield as he will likely rise above $600k this week and could be a nice point of difference in head-to-head matchups due to his low ownership rate.
TRADE OUT
Lachie Jones [DEF][$243,800] 
The rookie Port defender has been great value for Supercoach owners, rising $104k since he debuted in round 4. His latest hamstring injury means he'll miss the next 3-4 weeks so look to trade out now.
SUPERCOACH STATS

0.0
Average Score

$0
Price

0
Breakeven
Look to upgrade to either Ridley [$456,100], Whitfield [$516,700] or Stewart [$559,100] or downgrade to Kieren Briggs [$123,900].
Mitch Duncan [MID][$474,900] 
The quality Cats midfielder suffered a PCL injury during the opening quarter of Friday night's game against the Bulldogs and will likely miss the rest of the regular season.
It's unfortunate as he was a nice point of difference in the midfield but owners will have to trade out to make way for another premium midfielder.
MITCH DUNCAN
Defender / Forward
Geelong

SUPERCOACH STATS

99.2
Average Score

$474,900
Price

203
Breakeven
Dropped $70k on the weekend due to scoring only 10 which hurts owners who were looking to straight swap for another premium.
If you have enough money in the bank then there are plenty of great midfielders above $500k.
Isaac Heeney [FWD][$402,200] 
The exciting Swans forward has had an up and down season, and hasn't been able to produce the consistency that many owners expected from him at the start of the season.
With scores of 55 and 42 in his last two games and a breakeven of 136, Heeney is set to drop below $400k this week, so if you didn't get rid of him during their bye last week, then now is the time to do so.
ISAAC HEENEY
Forward / Forward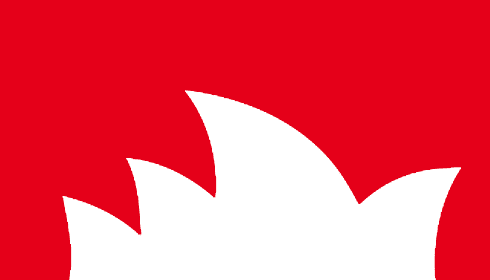 Sydney

SUPERCOACH STATS

83.5
Average Score

$452,500
Price

116
Breakeven
Look to trade up to Patrick Dangerfield [$515,400] if you have the money, or even Toby Greene [$471,100].
ROOKIE WATCH/CASH COWS
Kieren Briggs [DEF/FWD][$123,900]
The rookie from the Giants has had a good first two games of his career, scoring 42 and 69 and now has -39 breakeven and a projected price rise of $42.2k.
An ideal downgrade for those who have to get rid of Lachie Jones as Briggs' job security is pretty good for the short term, and would make some nice cash even if he is on your bench in your backline.
KIEREN BRIGGS
Ruck GWS

SUPERCOACH STATS

71.6
Average Score

$276,700
Price

-23
Breakeven
Luke Foley [DEF][$161,000]
The Eagles defender has already had a price rise after playing 3 games already, but is still at a decent price and with a score of 82 against the Tigers, he should be able to keep his spot on the team for the foreseeable future.
LUKE FOLEY
Defender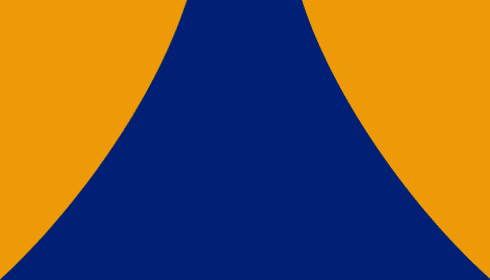 West Coast

SUPERCOACH STATS

50.0
Average Score

$224,500
Price

46
Breakeven
With a breakeven of -56 and a projected price rise of $45.5k, he is definitely a nice option to downgrade and free up some cash whilst still generating cash at the same time.
POINT OF DIFFERENCE PLAYERS
Zac Bailey [MID/FWD][$451,300]
The young Lion is improving out of sight, damaging in both the midfield and in front of the sticks.
Currently averaging 86.1 with a three round average of 101.7 including a 133 point effort against North Melbourne last week, Bailey is flying under the radar as a talented dual position player in Supercoach, only being in 2.7% of teams.
ZAC BAILEY
Midfield / Forward

Brisbane

SUPERCOACH STATS

84.5
Average Score

$415,400
Price

26
Breakeven
Bailey currently has a breakeven of 26 and a projected price rise of $33.5k, so will become more expensive over the coming weeks with the form that he's in.
Would better suit the forward line in Supercoach but his dual position status should entice owners looking for an advantages over their opponents.
Ollie Wines [MID][$599,300]
The inside bull for the Power is in red hot form, coming off a 43 disposal effort against the Suns, Wines currently has a five round average of 126.8 points per game, but is only in 5% of teams.
Most owners have opted for Travis Boak if they're selecting a Port midfielder, but Wines is in scintillating form.
OLLIE WINES
Midfield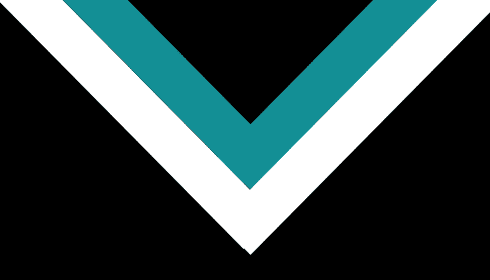 Port Adelaide

SUPERCOACH STATS

112.5
Average Score

$587,900
Price

145
Breakeven
With a breakeven of 86, Wines will increase in price even more this week, so if you're looking for a point of difference to round out your midfield, Wines is your man.
Ben Keays [MID][$499,600]
The Crows midfielder is flourishing as a key leader of the engine room for the Crows in 2021.
Averaging a career high 28.6 disposals per game and 100.3 Supercoach points per game, Keays is ever improving since coming across from the Lions, but is only in 2% of teams.
BEN KEAYS
Midfield / Forward

Adelaide

SUPERCOACH STATS

103.0
Average Score

$508,000
Price

79
Breakeven
For current Mitch Duncan owners, Keays looms as a nice replacement at a similar price and is reliable, as his lowest score this season is 76 and he constantly scores at least 90-100 with a 152 point outing against the Hawks in round 6.