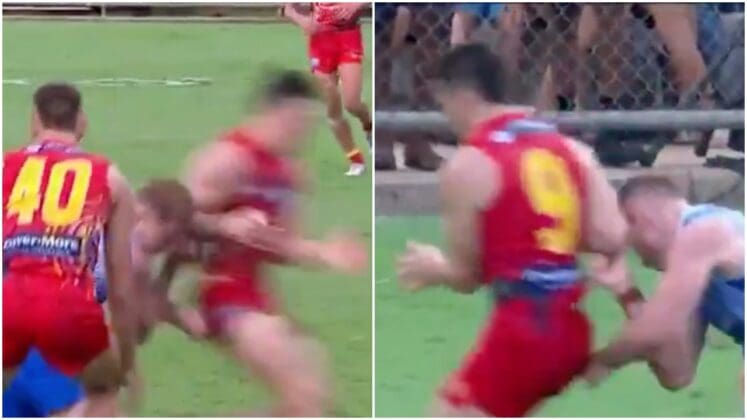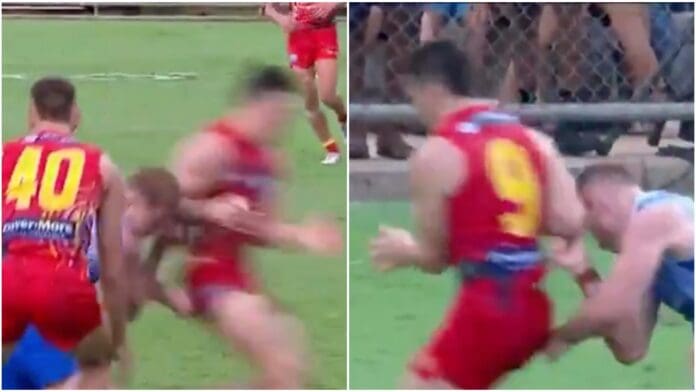 Gold Coast forward Ben Ainsworth has been cleared of any fines or suspensions after an incident involving Kangaroos defender Ben McKay on Saturday.
Ainsworth was feared to face suspension after his elbow collided with McKay's head when attempting to clear a loose ball in the second quarter. The high contact resulted in McKay being substituted from the game due to a concussion.
The game was McKay's first since Round 8, in which he sustained a knee injury in North's loss to Fremantle.
The incident was assessed by the MRO but the decision was made to not sanction the 24-year-old after it was ruled that the forward made an attempt to win the ball and his actions were reasonable under the circumstances.
— giantroo (@giantroo) June 5, 2022
Ainsworth will be available for selection for the Suns' Round 14 clash against Adelaide after their bye week.
While North will be without McKay for the Round 13 matchup against the Giants, with the Roos' bye week coming the following round.