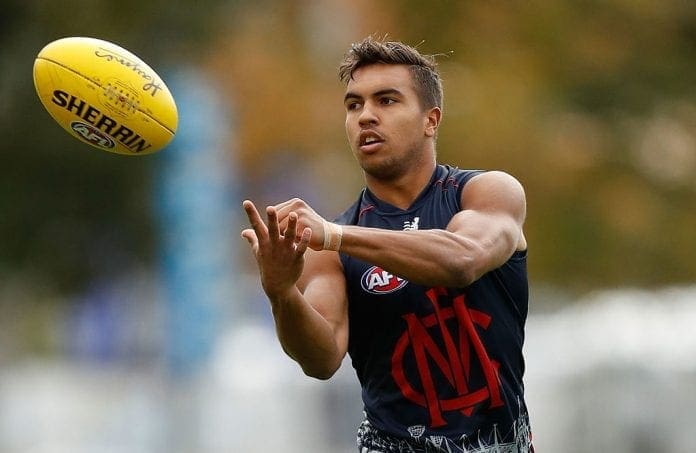 VFL
Northern Blues 10.7 (67) def. by Footscray 12.8 (80)
Footscray claimed a tight 13-point win over the Northern Blues on Saturday afternoon. Will Hayes (30 disposals and 10 tackles) and Josh Dunkley (24 disposals, 10 tackles, and a goal) were both excellent for the victors.
The recent publishing restrictions on Facebook doesn't mean we can't deliver you all the latest news, rumours and results in the AFL. As avid footy fans, we will continue to bring you all the latest news for free, available via Zero Hanger, Zero Sports, Twitter and Instagram.

You can also sign up for our newsletter, delivering all the latest AFL content to you in an instant. Sign up here!
Kristian Jaksch kicked four goals for the Northern Blues, while teammate Thomas Wilson had 32 touches and 12 marks.
North Ballarat 7.6 (48) def. by Port Melbourne 12.19 (91)
Despite going scoreless in the first quarter, Port Melbourne eventually breezed past North Ballarat. Toby Pinwill had 27 disposals, 13 tackles and a goal, while Dylan Conway kicked three majors.
Lachlan George was one of the best on ground for North Ballarat, he finished the game with 24 touches and a goal.
Sandringham 12.11 (83) def. by Casey 14.9 (93)
Casey delivered in the last quarter to pull off a 10-point win over Sandringham. Jay Kennedy-Harris racked up the disposals, collecting 43 in total. Ben Kennedy was also good for the Demons, he had 31 touches and one major.
Jack Lonie did all he could for the Zebras, kicking two goals to go along with 37 disposals.
Box Hill 19.23 (137) def. Geelong 13.7 (85)
Kade Stewart led Box Hill to a big 52-point win. He had 27 disposals and four goals in the contest. Will Murphy also slotted four majors for the Hawks.
It wasn't a great day for the Cats, Tom Ruggles was solid, finishing the game with 23 touches.
Werribee 11.4 (70) def. by Collingwood 15.12 (102)
Kayle Kirby has continued his fantastic season in front of goal, kicking five goals. His teammate Mason Cox was also excellent, he ended the game with two goals, 23 disposals, 10 marks, and 27 hit-outs.
Lachie Hansen put in a good showing for the Tigers, he slotted three goals.
Coburg 8.6 (54) def. by Williamstown 16.23 (119)
Ben Cavarra (five goals) led the way for Williamstown as they dominated Coburg. Lachlan Schultz also chipped in, kicking two majors.
It wasn't the best day for for Coburg and their supporters, however, Liam Hunt did put in a good showing.