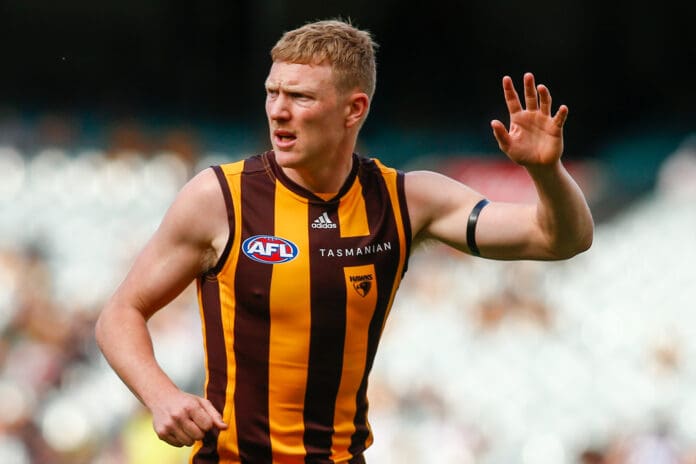 St Kilda coach Ross Lyon and his team survived a massive scare against North Melbourne last weekend and now have to worry about the imminent danger that the Hawks and James Sicily pose towards his side as they try to lock in a top-eight spot.
North Melbourne isn't the only bottom side to trouble the Saints, with the Eagles almost running over the top of the Moorabbin club in Round 16 nearly a month ago. However, Lyon has reaffirmed his stance that no team will be underestimated and that every team will be prepared for with proper care and caution.
Lyon spoke with reporters on Wednesday about what his team may look like heading into the clash with the Hawks and how their plan to stop the threat of Sicily derailing their push for finals could play out.
"Like any team, every week is a different proposition and you gotta bring your best and that's been the challenge, everyone has been up and down a little bit," Lyon said
"I think that's the simplest thing (putting someone on Sicily). North put (Eddie) Ford on him. We might have a little more experience if (Zaine) Cordy is available and (Jack) Hayes is available.
"Do we play two rucks? They played two rucks against us last time, we like (Rowan) Marshall forward, so we got a bit of thinking and planning to do because they've got some real threats, we know that they are feeling good about themselves with not much pressure on them, they are just going for it.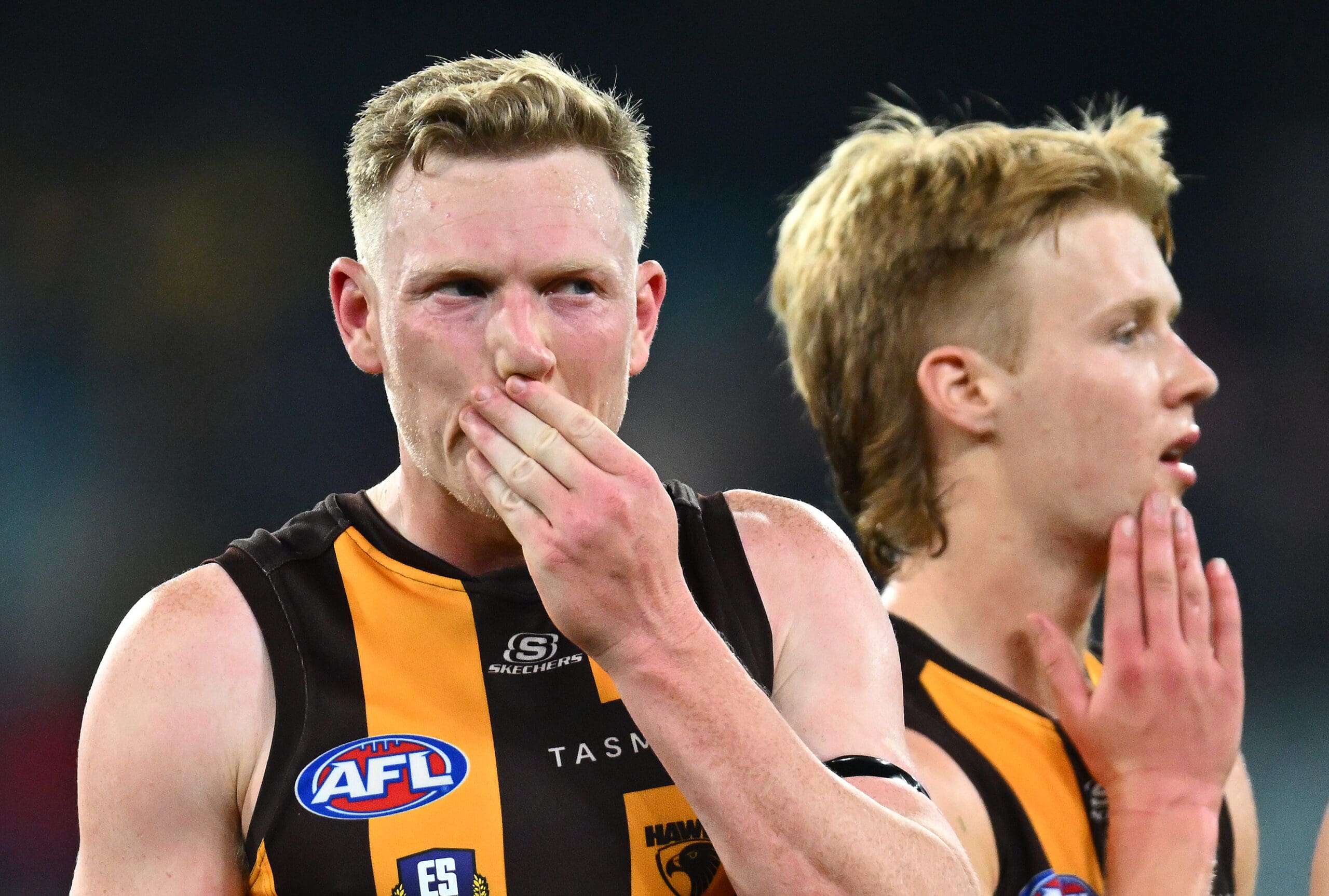 "We want to embrace the expectations and not be constrained by the expectations and we want to express ourselves like we did in the last quarter (last week)."
Whilst selection is being closely debated this weekend for the Saints, next weekend looks a lot clearer for Lyon as he expects the return of Bradley Hill and potentially Max King being an outsider to be playing.
Lyon said King could make a miraculous return from a shoulder injury that initially placed doubt over a return in 2023, while Hill will be eyeing a return after being hospitalised following a heavy hit in Sunday's win.
"It was a big hit, wasn't it? But he did earn a lot of respect and set a standard for our team, he's got a bruised lung and we are glad it wasn't anything more or serious," Lyon said of his veteran wingman.
"He can't play this week but hope for next week but again we won't risk the players health," Lyon stated
"We will miss him but we had some big running and work rate on the weekend, so we would love him in but he's not there yet, so I'm not worried too much.
"I haven't spoken to him (Max King) too much, he is sort of an outside chance for next week, he is progressing really well, he will be out there today. He won't play in the twos."
Tim Membrey will return from his knee injury to play in the VFL and will build his fitness back up to AFL standard, with a return expected prior to finals.
"He's progressing beautifully it's been significant not having him (Tim Membrey) and Max (King) nearly all year," Lyon said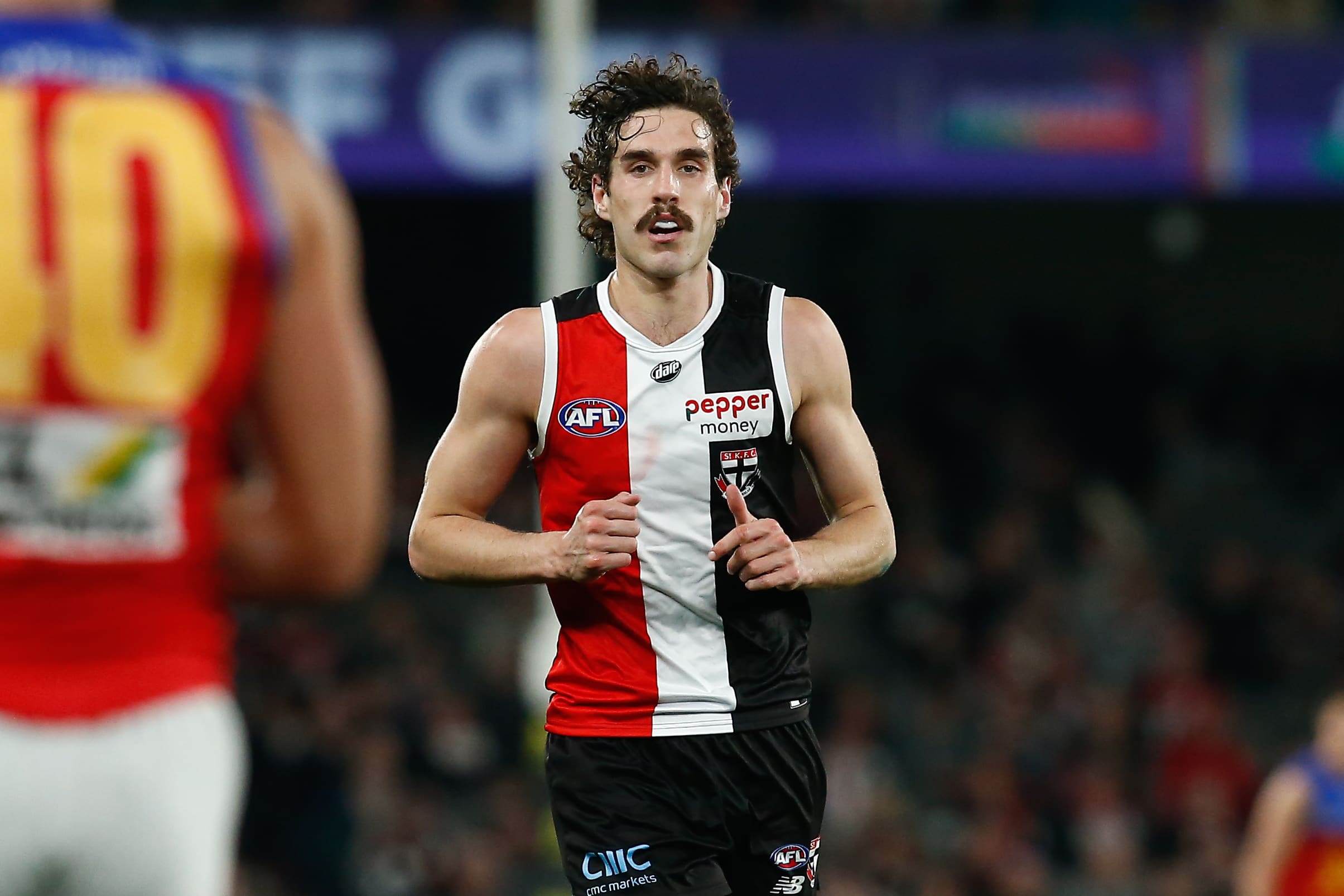 "We are excited about where Tim's got himself and he'll play in the VFL this week, he's worked really hard.
"If we can get them back in the pointy end that would be nice wouldn't it?"
The sixth-placed Saints look to hold their spot when they take on Hawthorn at Marvel Stadium at 1:10 pm local time.