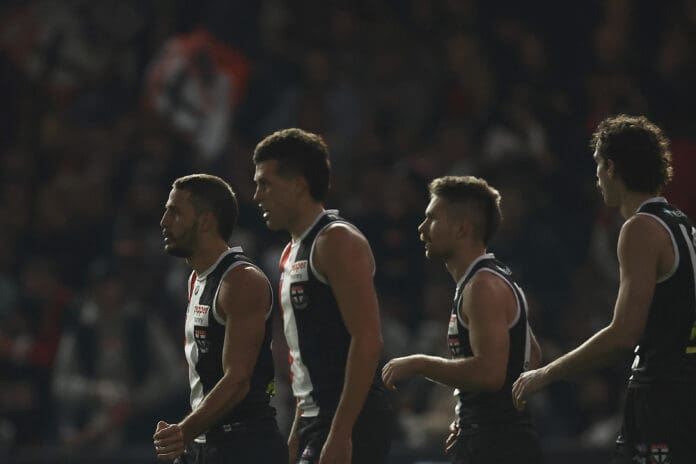 St Kilda has jumped on the front foot amid a reemerging COVID threat that could cause problems heading into the final stages of the home and away season.
7NEWS reporter Tom Browne explained that amid reports that the Lions had lost several key players to COVID, the Saints have contacted their squad to encourage them to limit social interaction for the time being.
"COVID's back, according to one fitness boss I spoke to this afternoon, the Lions a case-in-point, missing five players, arguably costing them the game," Browne said.
"St Kilda have jumped on the front foot today, texting their players telling them to limit social interactions where possible."
Though the precautionary measures were undertaken in an effort to keep their finals hopes alive, any chance of a September invite will require being flawless across a run home which includes clashes against the Western Bulldogs, Geelong, Brisbane and Sydney.
Brisbane coach Chris Fagan stated after his side's loss to Essendon that his squad is battling to keep Queensland's latest COVID wave from crashing into the club, and are already feeling its effects with a few key placer being forced to miss the game.
"We're back to mask-wearing, we're back to doing meetings online," Fagan said.
"It's not just players but staff have been sick as well."
"Back last year and the year before, the whole of society was in a bubble, the rest of society is not. We're trying to be, but it's very difficult to manage that process."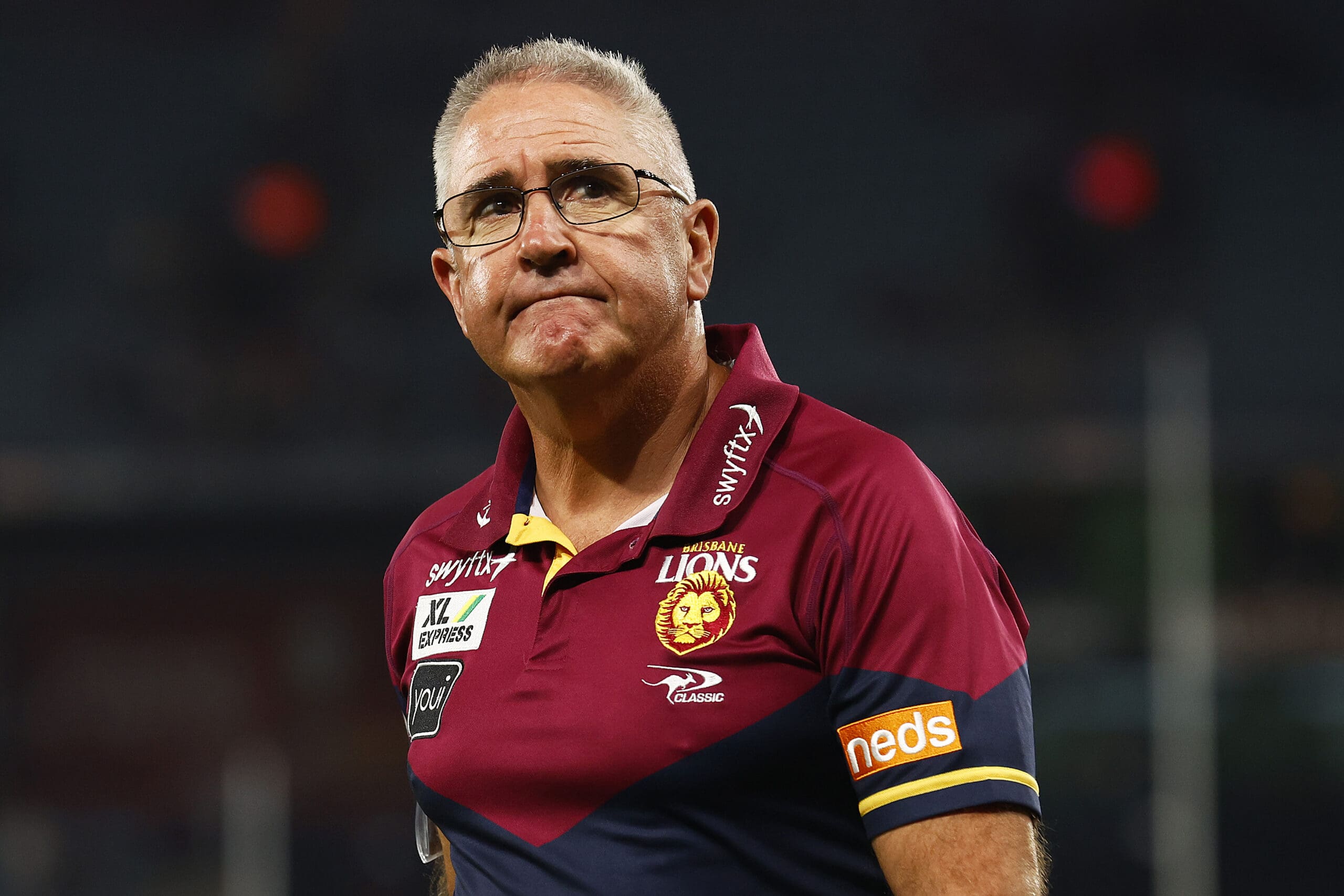 Despite the loss, Fagan isn't too phased and is aware that the team did very well under the circumstances.
"It was a really challenging week losing two or three players every day," he said.
"I'm not going to go home tonight unhappy with them at all. I'm going to go home disappointed that we lost the game and frustrated, but in terms of effort and trying hard it's a really decent effort I believe. Not the end of the world."
The defeat to Essendon in Brisbane is the Lion's first home loss of the year and only their second defeat in the last 18 games played at the Gabba.