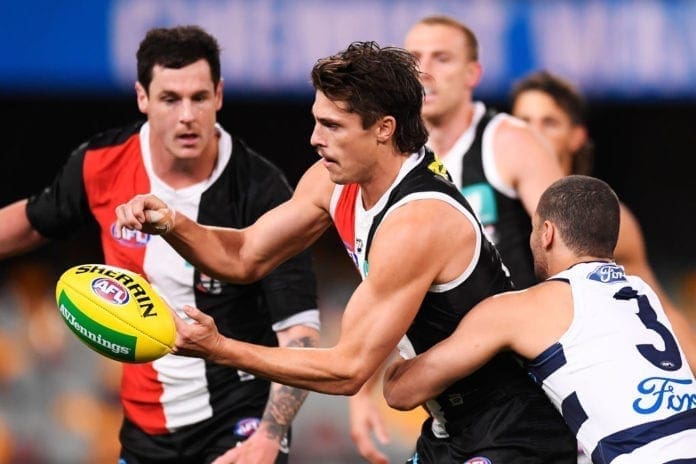 St Kilda have announced its leadership group for the 2021 season - with Jarryn Geary and Jack Steele named co-captains.
Geary has been captain of the Saints since 2017, while Steele will lead the club for the first time.
Steele, Dougal Howard and Callum Wilkie are the newcomers to the leadership group, with Tim Membrey, Seb Ross and Jack Billings retaining their spots from last year to round out the seven-man group.
Howard and Membrey will serve as dual vice-captains, with Howard impressing in his first season at the club after crossing from Port Adelaide.
From last year's leadership group, Brad Hill and Dylan Roberton have been left out.
With Geary currently sidelined due to a leg fracture, Steele is set to lead the club from the front solo in Round 1 coming off his sensational 2020 All-Australian season.
"I'm really grateful to have been given this honour, it's a true privilege," Steele told saintsfc.com.au. 
"When you walk through the Hall of Fame at RSEA Park and see names like Frawley, Harvey, Barker and Baldock, it's really humbling to now be continuing their legacy.
"To have Gears alongside me is also really special. He's really taken me under his wing, and I've learned so much from him since joining the club. His leadership is second to none, not just his voice on-field, but also how he rallies the group off it.
"I'm looking forward to continuing to learn from him, while also getting stuck into all the responsibilities of being an AFL captain."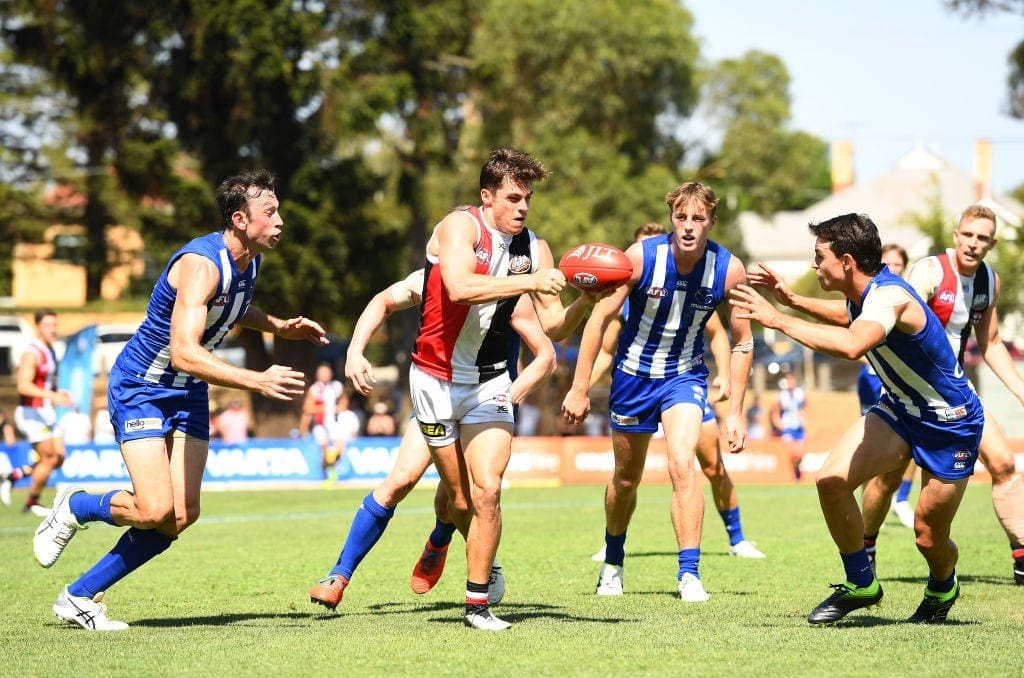 Geary was thrilled to skipper the club again and believes Steele is primed to join him, which he said is a great reflection of where the group is at.
"When I started at the club, we had established leaders like Nick Riewoldt, Robert Harvey and Leigh Montagna filling these roles," Geary said.
"Now to have someone like Callum Wilkie in the leadership group after being recruited as a mature-aged rookie and playing less than 50 games, it shows that the next generation of Saints are ready to make this team their own.
"Saints fans should be really excited - I know I am."
Saints coach Brett Ratten was excited by how far the newly appointed leadership group could drive the club forward.
"We've had a real focus on connection and communication for a long time now," Ratten said.
"With such a young group, we're really trying to get everyone on the same page, because a lot of these guys will hopefully be with the club for the next five to ten years.
"Jarryn has been huge, as has David Rath and Jarryd Roughead, in really driving our values and standards among the players.
"He's been a fantastic captain for many years, and the fact he was voted in again is testament to how his teammates feel about him.
"The addition of Jack is a nice balance, and it really shows the direction this group is heading moving forward, which is really exciting."