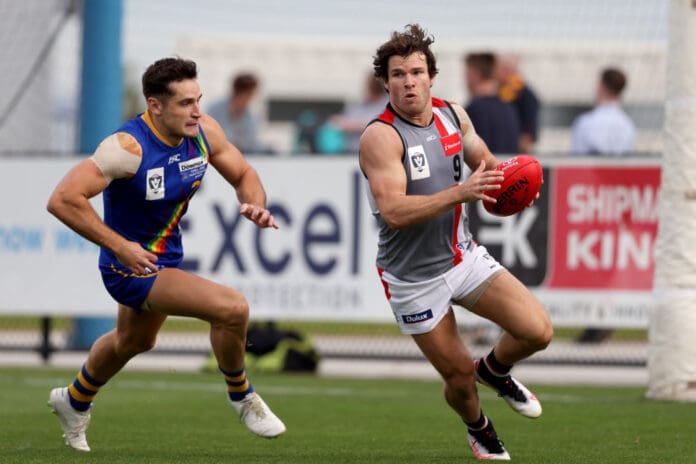 Former Saints and Magpies midfielder Nathan Freeman is keeping his AFL dream alive.
Taken with the 10th overall selection in the 2013 National Draft, Freeman endured a luckless run with injury throughout the early years of his career at the professional level, failing to feature for the Magpies across two seasons at the Holden Centre.
The Sandringham Dragons product moved to St Kilda ahead of the 2016 season, where he played two games before facing further setbacks and was subsequently delisted in 2018.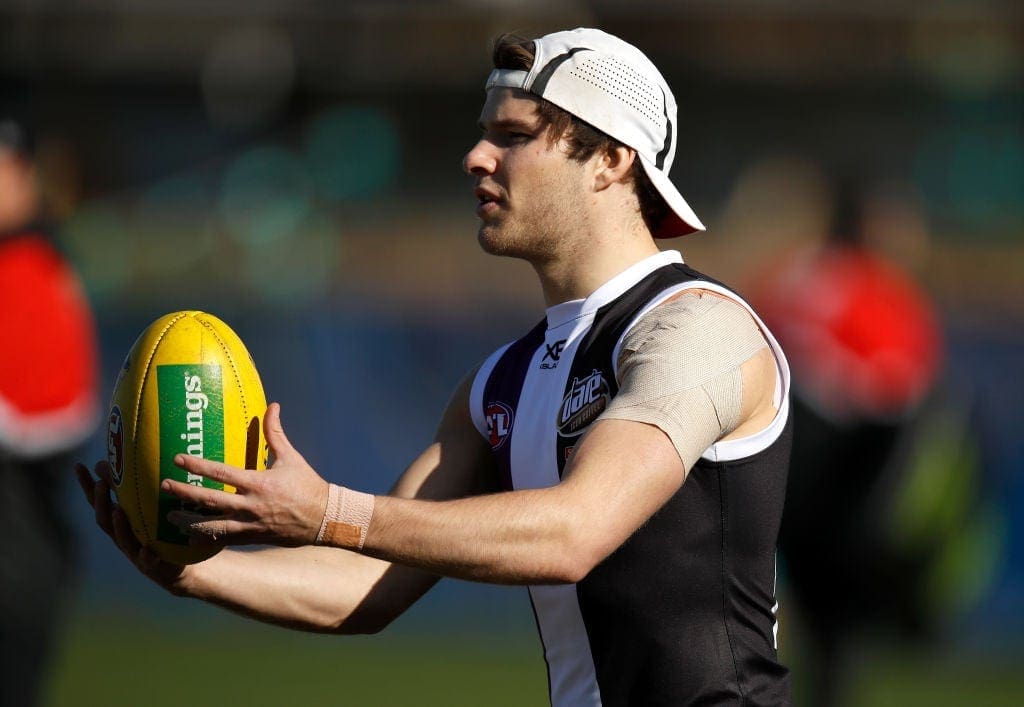 The 26-year-old has since flourished for VFL outfit Frankston whilst also stepping into a role at Connors Sports Management as he looks to emerge in the player agency scene.
Freeman hasn't given up on his hopes of returning to the AFL landscape, telling Trade Radio this week that his form with the Dolphins this season has warranted some consideration to continue pushing for a return to the top flight.
"Prior to this year I put all of my chips into the management space … and I still am, but after this year with my form and what I still think I can do in the future, I'd be silly not to try and have another crack," the former Collingwood draftee said.
"I wouldn't have put myself into the mid-season draft or still harbour those ambitions if I didn't think that I could still have a really good crack for at least the next seven or eight years.
"I'm only 26, so I still harbour those ambitions. I'd go all-in on that, if it was to happen. I see what I can still do, even coming on in leaps and bounds from my 2019 year in the VFL.
"The main thing was my body and my durability, that's what tipped me out of the AFL system in the first place.
"I've put a body of work together in the last 12 or 24 months where I've been injury-free and I'm really confident in my body. I wouldn't be putting myself out there or putting myself in a situation to hopefully get taken again if I didn't think that I'd be a really valuable asset to any club."
Freeman had a blistering start to his 2021 VFL campaign at Skybus Stadium, polling among the best afield in the opening four matches of the year.
The promising run - averaging 40.5 disposals per game - saw Freeman in consideration for the 2021 Mid-Season Rookie Draft, with Richmond one club seen as an ideal suitor for the Frankston ball-magnet.