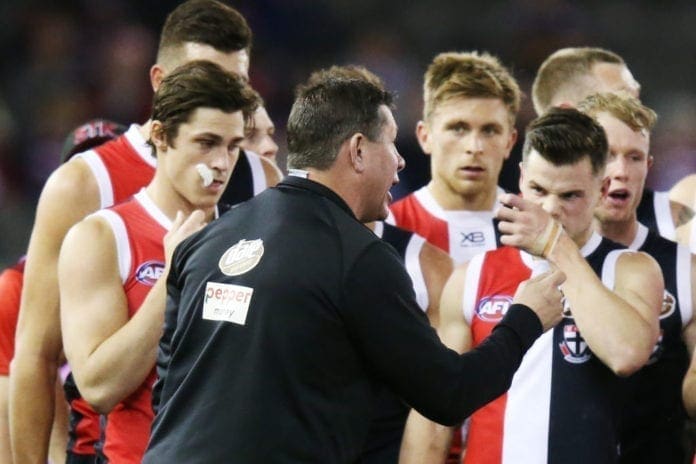 1. 2020 Recap
2020 went about as well as the Saints could have hoped for. Not many had them pegged for finals and even fewer had them pegged for a finals win.
Brett Ratten built an army of small forwards and led them terrifically, they managed to format a game plan that suits their list really well and made them a very dangerous team in attack.
A very, very good year considering the expectations.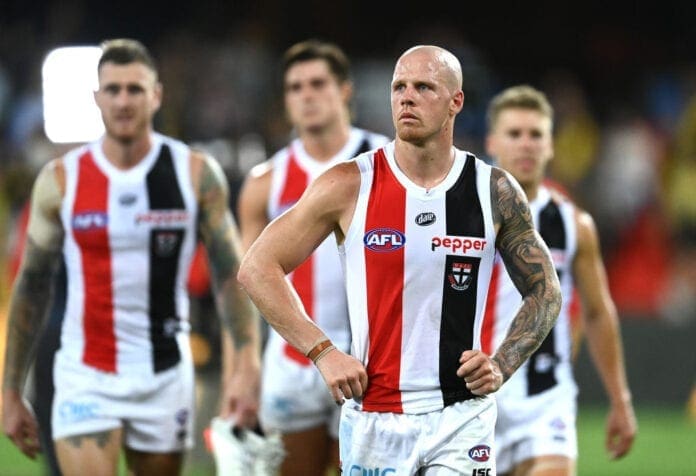 GOLD COAST, AUSTRALIA - OCTOBER 09: Zak Jones of the Saints looks dejected after the AFL Second Semi Final match between the Richmond Tigers and the St Kilda Saints at Metricon Stadium on October 09, 2020 in Gold Coast, Australia. (Photo by Quinn Rooney/Getty Images)