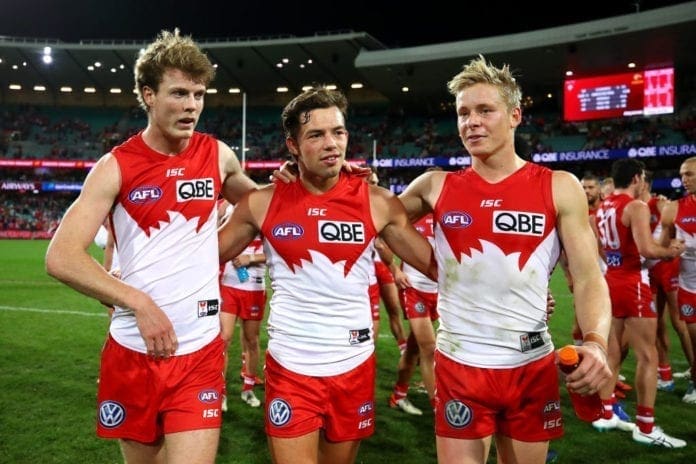 Swans youngster Nick Blakey is set to miss the remainder of the season after suffering a crack in his fibula on the weekend.
Blakey landed awkwardly after a marking contest in the third quarter of Sydney's 14-point win over North Melbourne on Saturday night, with the club now confirming the extent of the damage.
The Swans are set to seek the advice of specialists in deciding whether the 21-year-old will require surgery.
"Nick had played his way into some really strong form over the last two months, providing exciting run and carry for us out of defence," Swans football boss Charlie Gardiner said via the club's statement.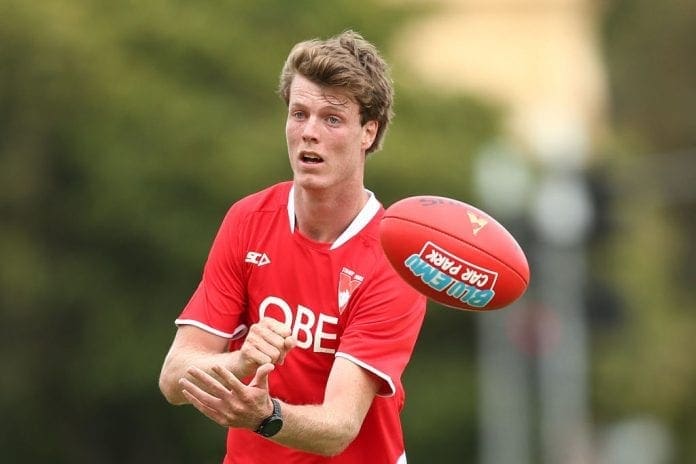 "It is extremely disappointing to see him struck down with this injury at this point in the season.
"While there is no firm timeline on his return from injury at this stage, we are confident he will be ready well in time for the start of preseason."
The injury is a major blow for Blakey and the Swans, who are set for a top six finish this season.
Sydney will face the Suns this weekend and will be able to finish as high as fourth place on the ladder.
Blakey joins Callum Mills in the Swans' casualty ward, with the midfielder likely to return for this weekend's clash.