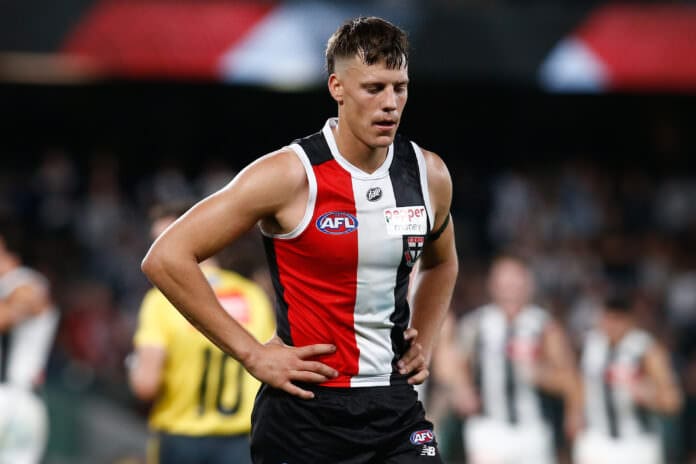 St Kilda coach Brett Ratten has revealed that the club intends to prioritise a contract extension for mature-age sensation Jack Hayes after the 25-year-old suffered a season ending ACL injury on Friday night.
Hayes, who has played all but one game this season since his debut in Round 1, left the ground in the first quarter after injuring his knee in a contest with GWS' Nick Haynes.
The former Woodville-West Torrens player was subbed out of the game at quarter time.
"We'll have a conversation with him ASAP," Ratten said post-game.
"We want to take away any of the anxiousness and allow him to go into this ACL rehab process knowing what the future looks like. He doesn't have to worry about that, he can just get to work and do what he does. We'll look after him and talk to him about that."
Hayes hasn't looked out of place at AFL level after being picked up during the pre-season Supplemental Selection Period, kicking three goals in his debut match against Collingwood in Round 1.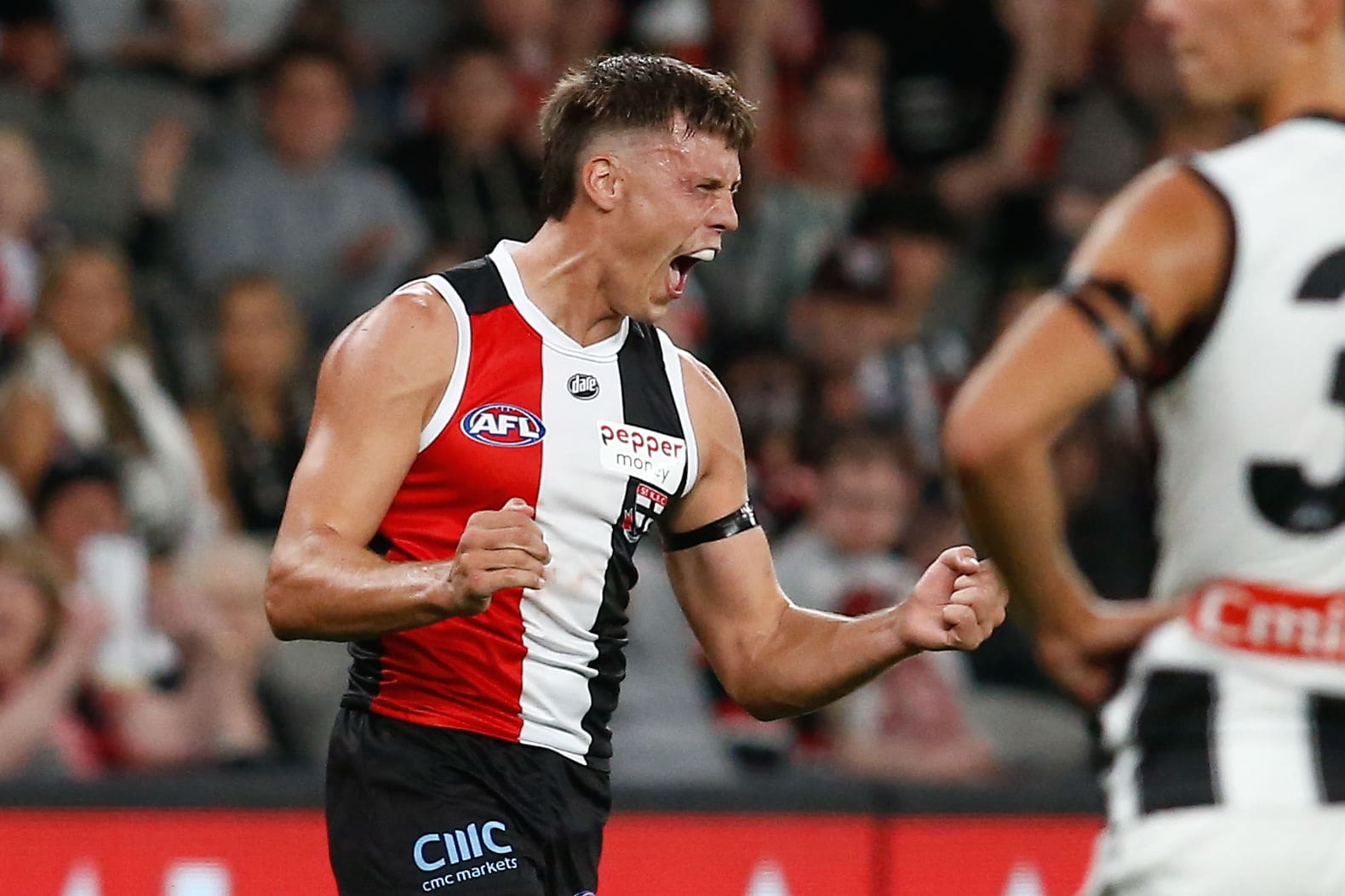 The Saints moved to 5-1 for the first time in 12 years after a hard fought 17-point win against the Giants in Canberra on Friday night. Jack Higgins kicked 4 goals as the club climbed to second on the ladder, though Ratten admitted that the win was bittersweet after losing Hayes.
"(It is) probably mixed emotions. We came to Canberra to win the game and get the four points. I thought our second half was very, very encouraging. When you have someone like Jack Hayes – what a great person – what he has done in a short term out our footy club, for him to do an ACL, I think the mood is a little bit up and down," Ratten said.
"Jack's a great introduction to our footy club with the way he's gone about it. He'll have the ACL treatment and recovery and be at our footy club for a long time. For us to look after him now and make sure he gets through this stage and gets ready for next year. We'll be there with him and with our arm around him."